Retail Sales Skills Training
Retail Sales Skills Training
Australia Wide: Sydney, Brisbane, Adelaide, Melbourne, Perth, Canberra, Geelong, Gold Coast, Parramatta.
Retail sales are a pivotal component of the selling industry. To master this skill, store associates must be able to forge relationships with customers and competently pitch products while closing deals. This training course is designed to equip your team members with all essential strategies for effectively carrying out retail transactions – from creating connections and comparing merchandise, right through to sealing successful sales!
To become a proficient retail salesperson, both soft skills and technical knowledge are essential. Social capabilities alone will not suffice – obtaining an authoritative grasp of the product offerings and store's inner workings is critical to succeed in making successful transactions; after all, customers who have had positive experiences with retailers often return for follow-up purchases or further services. By equipping their personnel with these toolsets through proper training, businesses can ensure that their workers uphold high standards when engaging patrons – being conversational yet persuasive while staying courteous at all times. Transform your retail salespeople into the ultimate powerhouse, with industry-leading training sessions designed to sharpen their concrete and abstract skills. Benefit from World Class Sales Training, Customer Interaction Programs and Employee Onboarding Sessions – tailored specifically to better equip you for success! Let us help unlock your potential by customising a session that will work best for you, so come join our ever growing list of companies on their own journey towards excellence today!
Retail Sales Skills Training Outline
At the beginning of our workshop we will introduce ourselves. Provide an overview of what participants can expect from the training. We will also give students the opportunity to share their objectives for this session!
Topics covered in this course
Understanding the Customer
During this training participants will gain insights into the role that retail sales professionals play in building customer relationships and ensuring that each shopper feels valued.
Starting The Sales Process
Knowing how to create a impression is essential in todays professional world. In this discussion we will demonstrate to participants the importance of making an initial introduction.
In this session participants will acquire an understanding of what it takes to achieve sales. This includes having knowledge about products learning expert tips and techniques and much more!
Participants will discover the key to successful human interaction; The Golden Rule! They will also learn how to craft inviting messages engage in conversations by making positive statements and build strong relationships through active listening.
Through this session attendees will grasp the power of "Minimal encouragers". Gain insight, into how they can apply these techniques in
Controlling the Sales Process
In this session participants will delve into methods of managing customers who prioritise price above all considerations. Additionally they will be provided with a 6 step technique that enables them to maintain professionalism while effectively handling opposition.
Maximizing Every Opportunity
Attendees will uncover four strategies, for optimising their opportunities. By mastering these techniques they can gain an understanding of how to make the most out of any given situation!
Persuasive Communication Skills
During this training seminar retailers will learn techniques to engage strangers in conversation and successfully convince them about the advantages of their product.
Unleash your sales potential. Acquire the secrets to success in this session! Explore the timing for closing deals while discovering three techniques that can assist in converting leads, into loyal customers.
After exploring the course material participants will have an opportunity to synthesize their knowledge and develop an action plan through engaging Q&A sessions. Don't miss out on this opportunity!
Customised Training Session For Teams (Included No Charge)
At Paramount, we do more than just provide comprehensive training and workbooks; we also customise content to match your exact needs. Beyond that, our service lets you have complete control over how the materials are created – simply let us know what changes should be made for maximum success! Best of all? Our fine-tuning is totally free – so there's no extra cost for ensuring top notch training according to company standards.
In-House Customised training benefits: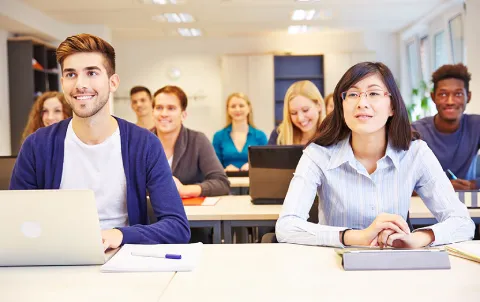 Creating Content (Contact us for Quotation)
Do you have an idea for content but lack the resources to make it a reality? We can help! Our team will work alongside you every step of the way, ensuring your vision becomes tangible. From aesthetic design that adds your branding elements and customises colors, fonts and styling; through activity design; right up to theoretical matters like research data, case studies or any scholarly material required – we bring all these components together into one place so they are easier to manage. With us in charge creating manuals & modules just got simpler – allow us take care of everything while keeping ownership over what's created by speaking with our friendly professionals today about how affordable this could be now!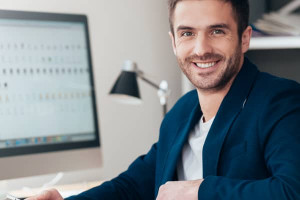 Instructor Led 1 on 1 Workshop
Don't let your career wait any longer; book in with one of our knowledgeable trainers and jumpstart your journey to success. Customize the duration to meet yours needs, from 4-6 hours on a day that works for you – all without ever leaving home! Get ready for an online Zoom experience like no other.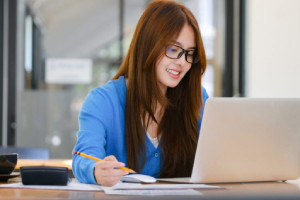 1 Hour Instructor Led Session
Want to stay up-to-date with the latest workplace skill? Make your downtime count! Connect with one of our expert trainers and learn something new in just an hour over Zoom. Broaden your knowledge base, sharpen a specific module or pick up tips – all tailored by our knowledgeable team for you.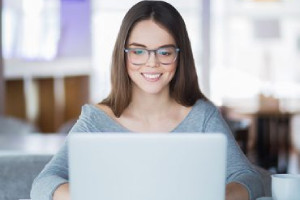 Self Directed Online Course
These courses offer an exceptional learning experience with prerecorded activities, assessments and informative videos. Take your time as you explore the content – no pressure to rush!
Classroom Booking 1 Hr
Book in a 1hr session with one of our trainers
$110.00 AUD (per session)
Book Now