Available in Sydney, Melbourne, Brisbane, Adelaide, Perth, Canberra, Parramatta, Geelong, Gold Coast. Australia Wide.
Regardless of where one ends up at when it comes to employment, in all likelihood one will eventually have to deal with other people to some degree or another. One's ability to interact with other people to an acceptable degree is expected of anyone and everyone in the workplace regardless of position. Learning how to mingle, deal with, and interact with people in general is a useful skill, particularly in the workplace where one's ability to negotiate with peers and courteously deal with and interact with superiors and clients can only be a plus for them.
Interpersonal skills can be tricky to master though as it usually takes a lifetime of interacting with people to pick up on the many subtle hints that they're dropping and not blunder into another awkward situation.
At Paramount Training and Development we see the need for both individuals who can operate within the workplace and have the required skills to enable them to interact with, converse, and otherwise mingle with people in a reasonable fashion, while also understanding the valid concerns of these individuals who are aware of their deficiencies and express a desire and clear motivation to overcome it. To assist both sides of this argument, we've established our new People Skills Course to assist individuals whom are motivated and eager to learn.
Interacting with others is difficult; one must consider the differences, similarities, how they speak, and how they carry themselves. If successful, it can create rapport between two diverse individuals, and if allowed to grow, it can forge a strong connection to stand the test of time. While no lessons and theories can ever completely guarantee this sort of resounding success, Paramount Training and Developments' People Skills Course is here to assist those willing and able to learn the skills of social interaction and relationship building.
People Skills Training Outline
During this workshop we aim to create an environment where participants can network and exchange ideas. Our goal is to provide guidance for attendees in setting learning objectives that align with the sessions objectives.
Topics covered in this course
The Core Interpersonal Skill
In this session we offer an opportunity for individuals to enhance their communication skills. By understanding obstacles, subtle non verbal cues and different speaking styles participants can refine their presentation techniques, for impact. Active listening serves as the foundation for communication between people!
Building Winning Working Relationships
Through activities this session will equip participants with the skills to establish trust within their teams prevent negative behaviours and foster productive dialogue. Practical strategies will be shared on how to avoid conflicts of interest and promote communication in any setting.
Understanding Groups and Team Dynamics
Participants will embark on a journey exploring the factors that contribute to team success and what sets performing groups apart from traditional work groups. Along the way they will discover three elements, for teams gain insights into various teamwork styles and learn how to leverage individual talents at each stage of team formation.
Teamwork and Collaboration
During this session participants will acquire the skills to provide feedback that promotes growth and effectively resolves conflicts by identifying their root causes. Additionally they will gain an understanding of team dynamics. Explore approaches based on individual personalities to enhance communication, with co-workers.
Increasing Personal Productivity
Participants will uncover the secrets to unleashing their potential and creating empowerment. Discovering how to tap into this source can significantly boost productivity creating a path, towards achieving success!
Upon completing the course students will have the opportunity to engage in a Q&A session and develop a plan of action moving forward.
Customised Training Session For Teams (Included No Charge)
Our team of workbook editors are ready to craft an individualised training experience for your business. At no cost, we can customise our courseware and workbooks specifically to suit the needs of your company. With this bespoke approach, you know that everything is tailored just right – ensuring tangible results by optimising efficiency! Schedule in a session today and unlock powerful potential with our unique services.
In-House Customised training benefits: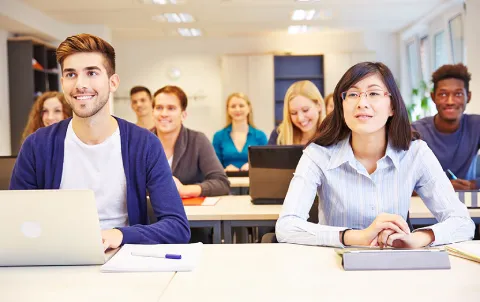 Creating Content (Contact us for Quotation)
Struggling to find the right course for your organisation? Our custom development service provides an ideal solution! Let our passionate writers and editors tailor a unique outline that fits seamlessly with your team's needs. From concept creation down to even writing from scratch – we'll craft something special just for you. Get in touch today- let us create the perfect learning experience together!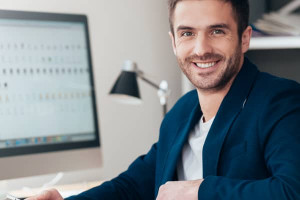 Instructor Led 1 on 1 Workshop
Find the course that's perfect for you and get 1-on-1 training from a professional expert. With our convenient online Zoom sessions, your individualised learning experience is just one click away – no need to wait or reschedule! Get ready for an intensive 4 to 6 hour journey of discovery into this subject matter with all its nuances.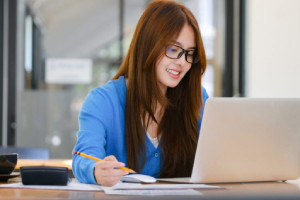 1 Hour Instructor Led Session
Meet with our knowledgeable trainers to upgrade your skills in any module, course or workplace skill. Maximise efficiency and enrich yourself during work hours through this convenient 1-hour Zoom session!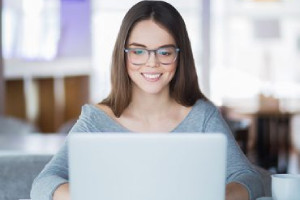 Self Directed Online Course
Our courses give you total flexibility and control! They feature engaging video content, interactive exercises, unique assessments – all of which can be completed at your own convenience. An ideal learning solution for any schedule!
Classroom Booking 1 Hr
Book in a 1hr session with one of our trainers
$110.00 AUD (per session)
Book Now