Diversity Training: Celebrating Diversity in the Workplace
In this modern age, workplace success relies on celebrating the individuality of each employee. Leaders must unite diverse individuals in pursuit for a shared vision and mutual goals. Doing so can reap dividends beyond performance and foster meaningful connections from different backgrounds – failure to do so however may result in serious legal consequences for organisations not embracing diversity today.
As organisations embrace diversity and inclusion, smart companies are instituting initiatives to foster a vibrant work culture. Establishing teams dedicated to promoting inclusivity while creating tailored training programs allows employees the opportunity to further understand different perspectives and build an atmosphere of appreciation for everyone's unique contributions.
How Diversity Training Can Help
In recent history, cultures that foster diversity and inclusivity have proven to be the most successful. The business world values this sentiment as it is often a direct source of profit for companies who can learn from various perspectives. At the same time, there are many challenges associated with integrating diverse backgrounds into teams – something which this training course aims to address head-on by teaching participants how best to overcome such issues and make their team more productive than ever before!
Diverse Learning Objectives:
Deepen your understanding and embrace the power of diversity in the workplace.
Our training sessions are customised to fit perfectly with what you need, covering topics from how to create an inclusive workplace all around Australia – Parramatta, Darwin, Gold Coast, Canberra Sydney etc. Benefit from our bespoke delivery style that promises optimal results for your business needs!
Diversity Training: Celebrating Diversity in the Workplace Outline
Our workshop will commence by introducing ourselves and discussing the topics we will be covering. Each participant is encouraged to establish their goals ensuring a personalised learning experience.
Topics covered in this course
During the session participants will delve into subjects such as diversity, affirmative action and Equal Employment Opportunity. They will examine terms like bias, stereotype and more to gain an understanding of these issues.
Understanding the Impact of Diversity on Individuals
Through activities participants will explore how our changing world has brought about opportunities and challenges for each individual. We will provide self awareness tools that allow us to identify strengths and areas for growth, in our skillset.
This session offers an opportunity to examine stereotypes from perspectives. Engaging lectures and thought provoking group activities await you as we uncover the influence of these concepts.
As our world evolves certain phrases may be perceived as inappropriate. Lets discuss how language can evolve alongside changes.
Lets delve into the topics of conversations and explore some accepted "unacceptable." We'll also provide insider tips, on how to navigate these situations with ease.. To add a touch of humor we'll dive into those expressions that may have gone a little far.
The Cornerstones of Diversity
Diversity is an aspect of any organisation so lets take a closer look at it. We'll be joined by experts Armida Russell, Amy Tolbert and Frank Wilderman as we explore the four elements that contribute to fostering diversity; gaining knowledge embracing differences within our teams understanding each other from a shared perspective and making behavioural changes. Together lets discover how we can create an environment that promotes success!
How to Discourage Diversity
Despite its importance, in the workplace many organisations make mistakes that hinder diversity and prevent teams from reaching their potential. In this discussion we will identify four pitfalls. Provide effective strategies to ensure an inclusive environment where everyone can thrive.
Renowned diversity expert Lenora Billings Harris has developed a technique called the STOP Technique. This technique empowers participants to address behaviour using four steps. Also known as "STOP!" this approach will be introduced through a lecture. Then applied through activities allowing participants to gain the necessary tools, for achieving success!
In this lecture we will delve into methods that managers and employees can employ to create a work environment that embraces diversity.
Addressing Discrimination
Lets wrap things up by examining the strategies for handling discrimination as both a manager and an employee. By utilising these techniques we can ensure that everyone in our workplace has opportunities and is treated with respect!
Towards the end of this course learners will have an opportunity to voice their questions and develop a plan, for achieving success.
Customised Training Session For Teams (Included No Charge)
We offer content customisation for free to give you greater control over the training manual. Our library contains activities which can be tailored to your team's demands, allowing us to improve and build their memory growth, problem-solving ability, and other skills. Aesthetic aspects such as page number design or workbook style will also be considered following an extensive needs assessment in order create optimised solutions based on both our expertise and knowledge of your requirements.
In-House Customised training benefits: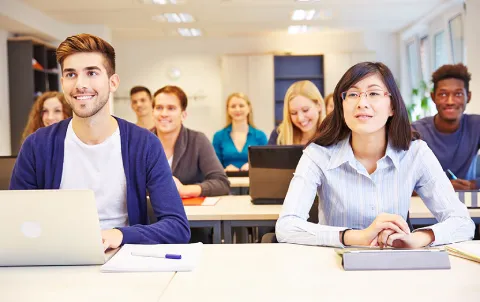 Creating Content (Contact us for Quotation)
Take control of your training objectives with our customizable training manual. From adding in your company's logo and background color to including case studies, research, illustrations and graphs – the possibilities are endless! Don't forget that you can also choose which venue best suits team needs as well opt for bilingual manuals if necessary. Get creative with our comprehensive resource base and help propel your team forward towards success!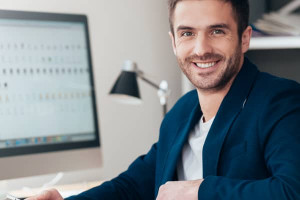 Instructor Led 1 on 1 Workshop
Unlock your unlimited potential with the help of our top-tier trainers. Gain knowledge on a wide range of courses through personalised online sessions tailored to fit into your busy schedule – no more waiting for an available date! Enjoy interactive and engaging Zoom meetings lasting up to 6 hours that will allow you greater insight than ever before.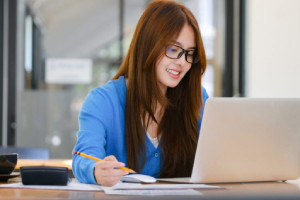 1 Hour Instructor Led Session
Enhance your workplace skills and knowledge with an online meeting hosted by one of our expert trainers. Take advantage of this opportunity to learn from the best in a 1 hour session, and discuss any module or course that could help you upskill in no time! Join us on Zoom for an inspiring experience today.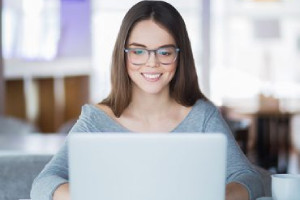 Self Directed Online Course
Our courses provide thorough instruction through a combination of activities, assessments and engaging videos. Work at your own pace to complete the course!
Classroom Booking 1 Hr
Book in a 1hr session with one of our trainers
$110.00 AUD (per session)
Book Now