The brain is humanity's ultimate tool, allowing us to explore and discover the world which we inhabit. It has confounded scientists since time immemorial with its seemingly infinite capabilities; enabling people to traverse land, sea and air in our relentless pursuit of knowledge – an endeavour that will never end as long as human ambition persists.
Flexibility is the key to success in today's ever-changing business landscape. With its capacity for rapid adaptation, this powerful tool gives users across all levels of an organisation the ability to pivot quickly and effectively when needed.
Excessive strain on the human brain can lead to a myriad of mental health issues, potentially culminating in an inability to perform at home or work. This undue pressure serves as an important warning sign that should not be overlooked – our minds are delicate and mustn't be pushed beyond their limits!
Brain Training has been proven to give your mental abilities a boost – improving both brain power and overall memory capacity. This means that not only can you absorb more information than before, but also process it faster for improved retrieval of key points later on. In other words, Brain Training will leave you with greater skillsets enabling you long-term success in any field! Possessing rapid reflexes is a valuable asset, especially when it comes to performing at an optimal level. Whether improved with practice or through memory-enhancement techniques, top-tier reactions provide individuals the edge they need to quickly and accurately react in their environment.
Our brains are the unsung heroes in our lives, driving us from day to day and allowing us to overcome challenges of nature with ease. It is a remarkable feat that has allowed humanity to come together as one, overcoming obstacles unknown through sheer ingenuity; reaching even beyond the realms of mortality into boundless expanses unknowable before this revolution. Truly we owe an immense debt for its power which allows mankind's ceaseless pursuit towards progress! Paramount Training and Development offers a Brain Training program designed to help individuals care for their powerful minds, which have the potential to break boundaries. Though complex in nature, when optimised it has limitless possibilities – making it an invaluable asset both personally and professionally. Join us as we work together to unlock this world-conquering resource – your mind!
Paramount Training and Development provides a cutting-edge Brain Training module to help learners of all backgrounds take charge of their mental well-being. This program is the perfect solution for individuals looking to keep their mind in peak condition, available now throughout Australia's major cities like Perth, Sydney, Adelaide and more!
In this session we will introduce ourselves. Discuss the topics that will be covered in the workshop. We will also encourage participants to share their learning expectations to ensure they get the most out of their experience here!
Topics covered in this course
Enhancing Memory Skills and Retention
During this session participants will be equipped with tools and techniques to maximise their ability to retain knowledge. They will discover how our training module can not only strengthen their memory building skills but also expand them.
Our module offers participants methods and techniques to unlock their creativity empowering them to apply innovative ideas where they can have the greatest impact, in both professional and personal settings. Through our course artists can harness the power of expression for an influence, on their daily lives!
Developing a Learning Mindset and Critical Thinking
In this segment participants will gain experiences. Have the opportunity to solve thought provoking problems. Customized programs are designed to foster an attitude of exploration and experimentation that can endure after completing the training.
Encourage and Support Mental Health, with Healthy Habits
In this course participants will discover the advantages of nurturing their well being and grasp the significance of small adjustments in their daily routines that can enhance performance. They will be equipped with strategies to enhance both term and long term mental health, which they can start implementing right away.
At the end of our session participants will have an opportunity to address any remaining questions or concerns and record their understandings in a organised blueprint, for achieving success.
Customised Training Session For Teams (Included No Charge)
Paramount provides the ultimate in customised training courses. With us, you get to pick and choose every detail of your course – from objectives and content right down to font choice or page layout design! We guarantee quality by ensuring all our custom programs are up-to-date with relevant content tailored specifically for each individual need; plus we're happy to add additional areas if required. Get true personalised learning today with Paramount's top tier customisation services!
In-House Customised training benefits: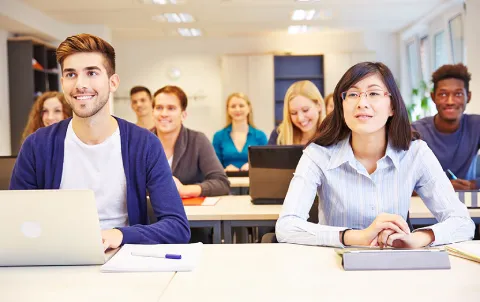 Creating Content (Contact us for Quotation)
Paramount offers an extensive selection of courses to suit many different needs. But we understand that the perfect course for you might not exist yet! That's why our dedicated team is here to craft tailored training content – crafted by hand using only top-notch materials and resources. We want everyone who experiences Paramount's learning solutions to receive well thought out, quality content every single time.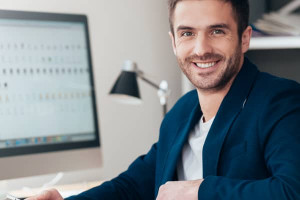 Instructor Led 1 on 1 Workshop
Get your course of choice booked in with one of our knowledgeable teaching experts online via Zoom – make sure to select a date and time that works for you. Learn conveniently without having to wait, as sessions range from 4-6 hours long!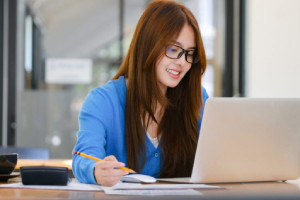 1 Hour Instructor Led Session
Upgrade your skillset with an expert trainer! Schedule a one-hour Zoom session to brush up on modules, courses and workplace techniques. Unlock potential for personal development in no time – perfect during those workday lulls.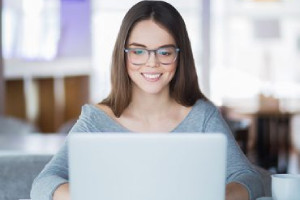 Self Directed Online Course
Enjoy the flexibility of taking one of our courses at your own convenience. Our prerecorded material, activities and learning videos are designed to put you in charge – allowing you to go through them on your terms while still gaining a great education!
Classroom Booking 1 Hr
Book in a 1hr session with one of our trainers
$110.00 AUD (per session)
Book Now