Sales Prospecting Training
Sales Prospecting Training
Australia Wide Training: Includes Sydney, Brisbane, Adelaide, Perth, Canberra, Melbourne, Geelong, Gold Coast plus more.
Looking to take your sales game up a notch? Our tailored training sessions offer you the ultimate advantage over others in this arena. You'll learn how to prospect for leads efficiently whilst having heaps of fun! We realise that it can be intimidating when initiating contact with potential clients, but we have the perfect solution – our bespoke classes will equip you with all tools needed to succeed as a professional seller and give your career an edge unlike any other. So don't hesitate; get in touch now if you want more information about what these teachings entail!
Sales professionals seeking to make their mark on the world of profits should look no further than this training course! You'll be equipped with essential skills such as proper pacing before a call, creating impactful prospecting boards, and improved target market identification. With these tools at your disposal, success will come knocking in no time!
Sales Prospecting Outcomes
Tailored Prospecting Options
Looking to sharpen your sales skills and up the ante? Our Sales Objection Training can give you an edge in dealing with those tricky customer objections. Or, if that's not what you need, our tailored training courses provide a wealth of opportunities for improving performance across various specialised areas.
Sales Prospecting Training Outline
We kick off the workshop by taking a moment to reflect on what lies ahead and allow participants an opportunity to explain their aspirations for this enriching experience.
Topics covered in this course
Participants will be launched into success with eight specific techniques for targeting their ideal customer. Afterward, participants can apply what they've learned in a strategic worksheet tailored to creating the perfect market vision.
Learn how to build a powerful dashboard, featuring ways to make your prospect board dreams come true. This session will walk through the fundamentals of building an effective display for success and provide invaluable insight into getting started!
During this informative seminar, attendees can gain the knowledge and skills necessary to take their ideas from concept to completion by utilising SPIRIT goal-setting technique. Unlock your potential today!
Why is Prospecting Important?
Prospecting involves dispelling certain misconceptions and understanding which traits allow for greater success. Participants will grasp both aspects of this dynamic process to better equip themselves in their endeavours.
Join us in this invaluable session and gain essential insights into the power of networking to achieve successful prospecting!
With the right confidence and poise, salespeople can take their game to new heights. This session is here to help participants develop key techniques for success when speaking in public contexts – a necessary polish that will truly set them apart.
Ensure your trade show success by following our pre-show, in-event and post event tips! From research to follow ups – we're here to make sure you get the most out of every opportunity.
Reenergize your business by connecting with lost and dormant customers. Discover an easy way to rekindle relationships, boost sales, and take company performance to the next level during this informative session!
Uncover the potential of frigid calls at this engaging session! Use what you learn to maximise your prospecting results and power up business opportunities.
By exploring Pareto's 80/20 rule, participants will gain insights on how to maximise their sales and prospecting efficiency!
It's Not Just a Numbers Game
Learn how to enhance your prospecting skills with the three pillars of success in this interactive session. Uncover strategies that will help you find, engage and convert customers more effectively!
This learning will be complemented by structured activities like case studies, quizzes and discussion prompts as well as groupwork.
Students will wrap up the day with a chance to ask questions and create an actionable plan for their future.
Customised Training Session For Teams (Included No Charge)
Our team at the library have a wealth of training courses available, but we understand that not all clients want exactly what is presented. That's why our customisation and revision services provide flexibility to make alterations before even entering into the training room, free with any booking for teams – so everyone can benefit from feeling confident in their course content!
In-House Customised training benefits: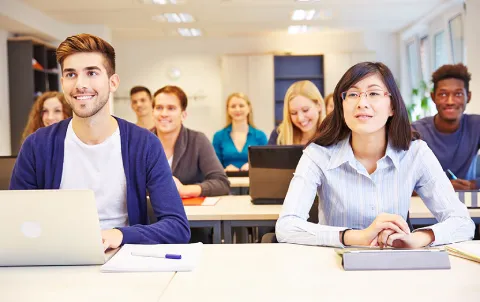 Creating Content (Contact us for Quotation)
At Paramount, we're committed to providing Australia's aspiring companies and employees with impactful training courses designed uniquely for their industry. Our highly experienced content development team will craft custom course material tailored specifically to your objectives – all it takes is a brief consultation! Replace generic programme materials with our bespoke service: contact us today for more information on pricing and availability of our professional courseware creation solution.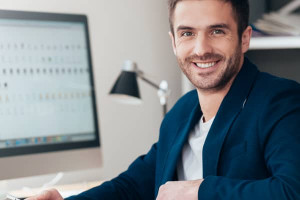 Instructor Led 1 on 1 Workshop
Our expert trainers are ready and waiting to help you choose the best course for your needs, so why wait? Secure a date specific to you in only 4-6 hours with our online Zoom sessions – delivered directly at your convenience.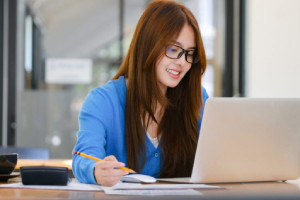 1 Hour Instructor Led Session
Unlock your potential and develop invaluable skills with one of our experienced trainers! Take an hour out of your day to join us online via Zoom, as we discuss any module, course or workplace skill you'd like – perfect for boosting productivity during downtime at work.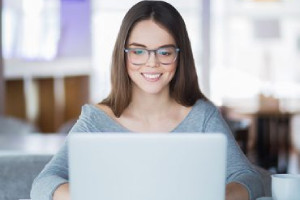 Self Directed Online Course
Our courses are designed to help you learn at your own convenience. With a range of engaging activities, assessments and videos, our prerecorded platform allows for an effective learning experience tailored to your needs.
Classroom Booking 1 Hr
Book in a 1hr session with one of our trainers
$110.00 AUD (per session)
Book Now