Customer Experience Training
"Creating Lasting Customer Experiences" Training
In today's digital age, where customers have access to a seemingly endless amount of information and countless competitors vying for their business, providing great customer service is more important than ever. Reviews and feedback that potential customers can find online also create an impression of your company – so it's essential you give them the best experience possible if you want to stand out from the crowd! Learn all about exceeding expectations by booking our Creating Lasting Customer Experiences session – creating memorable experiences that will make sure your loyal customers keep coming back again and again!
To thrive in today's business world, organisations need to do more than just meet customers' needs; they must also create remarkable customer experiences. This session will ensure your team can consistently deliver exceptional service – from remembering clients' names and understanding their requirements to delivering a high level of experience overall. With such outstanding interactions with each client, you'll make an unbeatable impression that ensures repeat custom for your organisation.
Paramount Training & Development provides industry-leading training sessions tailored to your team's needs. Our experienced editing staff can develop unique modules or customise existing ones, ensuring every detail meets the highest standards and best suits your particular requirements. Reach out today with any questions you have regarding our services—we're here to help ensure effective learning outcomes for you!
Looking to develop your professional skills? Our training is available in some of Australia's top cities, ranging from Parramatta and Perth, all the way to Canberra, Darwin Sydney Brisbane Adelaide and Gold Coast. Get in touch with us now for more information!
Creating Lasting Customer Experiences Training Outline
At the beginning of this workshop we will gather as a group to foster communication and understanding. We will take this opportunity to introduce ourselves and review the agenda for the day so that everyone is aware of what lies. Additionally each participant will set their learning objectives embarking on a journey where gaining knowledge takes precedence.
Topics covered in this course
The Art of Making an Impression
During this session participants will gain insights into leaving an enduring and positive impact on their clients. By mastering these tried and true techniques they can ensure that customers not remember their services but the individuals behind them!
The Power of Remembering Names for Enhanced Client Relationships
Unlock the potential of your mind with a session designed to help you recall names effortlessly! Discover how harnessing this natural ability can become a strategy in all areas of life.
Mirroring Techniques; Establishing Instant Comfort with Clients
Communication, with customers goes beyond words. Engaging in dialogue requires paying attention to body language and tone of voice which can tremendously influence how comfortable clients feel during interactions.
This training aims to equip participants, with the skills to develop relationships. It focuses on teaching them how to adapt their behaviour based on the type of conversation they are having.
Understanding Non Verbal Cues; Mastering Body Language Interpretation
During this session participants will enhance their ability to interpret customers unspoken signals by learning how to read body language. The main takeaway from this exercise is improving communication skills!
Effective Questioning Techniques
To delve deeper into conversations it is essential to ask the questions. In this learning opportunity we will explore concepts that can help us become communicators and proficient problem solvers by acquiring strategic questioning techniques.
Early Identification of Customer Needs
This session reveals the secret behind gaining an understanding of customers needs. Participants will learn how to establish connections and prevent conflicts.
Closing Strategies for a Memorable Impression
Discover strategies for concluding conversations in a way that leaves customers feeling valued and eager to return. This session emphasises making an impression that leads to sales outcomes!
Maintaining Customer Relationships
In our world customers have easy access to your competitors with just a few clicks. This section emphasises the importance of staying in contact, with customers.
Join this session to gain insights, on how to engage with your current and potential clients while providing them with valuable content. Learn approaches to adapt your contact strategies and messages for impact without coming across as pushy.
Harnessing the power of Neuro Linguistic Programming (NLP)
We can create meaningful experiences for our clients without direct interaction. This session will help you understand how to set expectations with your customers and enhance their knowledge about your business without requiring them to physically visit your office.
By allowing students the opportunity to ask questions gain clarity and create an action plan, for moving after completing the course.
Customised Training Session For Teams (Included No Charge)
Paramount knows that everyone learns differently. That's why we offer custom course modifications to our clients, so they can learn in the way best suited for them! Our team of writers, editors and researchers are available 24/7 – just drop us a request and their expertise will be yours at your fingertips; from font size adjustments to optimising overall design aesthetic. So don't wait any longer – make sure you get the learning experience tailored specifically for YOU today!
In-House Customised training benefits: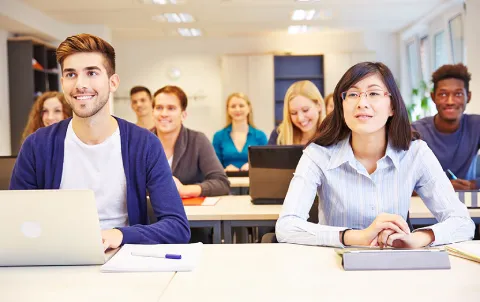 Creating Content (Contact us for Quotation)
Enhance your skillset with Paramount, the leading provider of tailored educational courses. Our comprehensive selection available on our website allows you to easily craft a course which meets all your needs; however, if something more customised is sought after then we can provide an exclusive creation service! Let our team of experts curate unique material specifically for you and own bespoke training materials – book today and become part of this life-changing experience.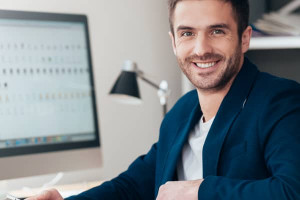 Instructor Led 1 on 1 Workshop
Our experienced trainers are ready to help you reach your goals! Don't delay – book a private session tailored specifically for you and get started right away. Enjoy flexibility with online learning via Zoom, at any time within the 4-6 hour window that best fits your lifestyle.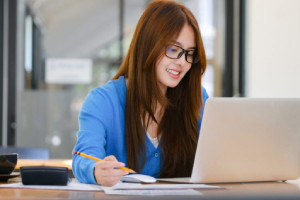 1 Hour Instructor Led Session
Our experienced trainers are here to give you an edge – whether it's brushing up a module, getting ahead in courses or sharpening your workplace skills. Make the most of free time at work by signing up for an online discussion today! Our 1-hour Zoom meetings provide unique opportunities for growth and progress.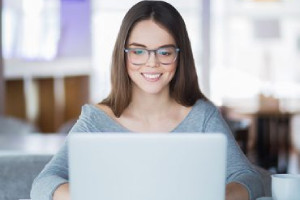 Self Directed Online Course
Get the most out of your learning experience with our prerecorded courses, offering multiple activities and assessments to engage you in an array of interactive videos. Explore topics at a leisurely pace that suits your individual needs!
Classroom Booking 1 Hr
Book in a 1hr session with one of our trainers
$110.00 AUD (per session)
Book Now