Customer Experience Training
"Creating Lasting Customer Experiences" Training
Great customer service is really worth the effort especially today since there are a thousands of competitors who are willing to provide what the customers want and need. In addition to that, people have an easy access to an endless amount of information online about your company and your competitors. Feedback and reviews also create an impact to your potential customers. So, if you want to create a good impression, make sure that your customers will leave with the best experience ever. Learn the techniques on how to exceed your customers' expectations by booking a Creating Lasting Customer Experiences session. This session will teach your team to create lasting impressions for repeat and referral businesses. If your team is aware of how to build underlying service effectively, your customers will be impressed and will come back.
In order to add growth to one's business, an organisation must not only have what the clients want and need. It also has to provide great customer experiences. If a customer feels like they is being taken care of, there is a big chance that they are going to come back to your business and buy from you again. Thus, creating a good impression is essential whenever customers interact with your business. This session will surely help your team to deliver great customer experiences consistently. Your business will become highly competitive if your team already knows how to remember clients' names, use it, and identify the needs of clients aside from the good customer service. Your employees will learn to provide high level experience for the customers.
Paramount Training and Development also offers other training sessions that your team may need. We create and combined modules from any of our training sessions, or customise unique modules that suit your needs. Let us know more about your training needs so our editing team can provide you with our material and workbook samples. Feel free to tell us your needs and ask questions.
Contact us for these training choices in all major cities Parramatta, Perth, Melbourne, Canberra, Darwin, Sydney, Brisbane, Adelaide and the Gold Coast
Creating Lasting Customer Experiences Training Outline
We will spend the first part of the day getting to know participants and discussing what will take place during the workshop. Students will also have an opportunity to identify their personal learning objectives.
Topics covered in this course
In this session, participants will learn the tricks on how to be remembered by their customers in a good way to create a positive impression to clients.
How to remember names and help the client to do also
This session discusses the overview of how the mind works to help the participants learn to remember names.
Mirroring techniques: Help clients feel instantly comfortable
Here, trainer will show how to build better relationships with customers by teaching the participants to adjust their body language and tone appropriately in order to deal with different types of people.
Body Language signals: How to read
Ensure that participants are aware of the signals they are getting from the customers by teaching them how to read body language. Communication skills of the participants will be improved in this session.
To use questioning techniques
Gathering information can be achieved by asking the right questions. Here, participants will learn the psychological principles behind questioning techniques in order to become smart and effective communicators.
Identify the customers' needs earlier
In this session, participants will learn some tricks to identify the needs of customers early to have quicker connection to clients and to avoid conflict that may arise.
Closing techniques to create the lasting impression
This session will demonstrate how effective closing of conversations can be done to create a great impression to clients. This will leave your customers wanting to come back again and buy what you're selling.
Competitors are just a click away in this digital age. Participants in this session will learn how to stay connected with your customers and potential customers without making them feel pushed. This session will provide techniques in varying your contact and messages.
Creating experience via NLP (Neuro Linguistic Programming)
NLP – The language of the mind. We show how to create positive experiences with your clients/customers without actually having them in this session. Great for setting expectations and helping the client learn more about your business.
At the end of the course, students will have an opportunity to ask questions and fill out an action plan.
Customised Training Session For Teams (Included No Charge)
We at Paramount understand that not everyone learns the same way. So, we provide an option to all our valued clients to personally modify the training courses prepare for them to their liking. They will gain control of what and how they learn from the training course, allowing them to tailor their own learning experience with it. To assist them, we provide a team of writers, editors, and researchers, who will help in providing the desired modifications, from font size to aesthetic design. Just request personal course modification, and our team will attend you right away. Book in now!
In-House Customised training benefits: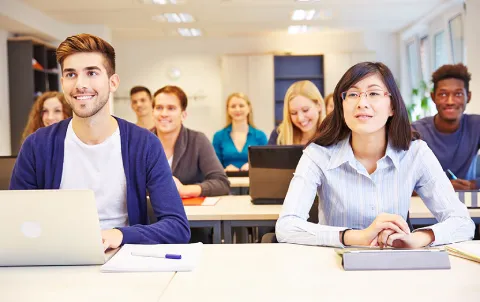 Creating Content (Contact us for Quotation)
Our company specialises in building training courses to help all of our clients become the best they can be. To do this, all they have to do is visit our website and make a selection of training course from the comprehensive list of topics presented as options. If they can't find what they want, however, Paramount provides a personal course creation service. Simply request your desired course and any pertinent information to our company, and our team of writers, editors, and researchers will gladly attend to your needs. Book a course today, or have one personally developed for you and become the owner of your very own courseware!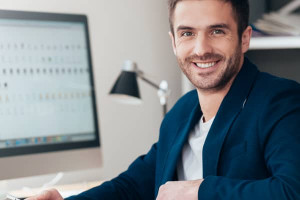 Instructor Led 1 on 1 Workshop
Choose your course and book in with one of our expert trainers. 4-6 hrs on a date specific to you. No need to wait for a date. Conducted online with Zoom. Duration 4-6hrs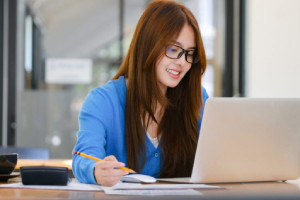 1 Hour Instructor Led Session
Meet with one of our expert trainers and discuss any module, course or workplace skill. Great to upskill and for downtime at work. Conducted online with Zoom. Duration 1 hr.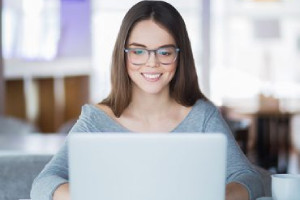 Self Directed Online Course
These courses are prerecorded with multiple activities, assessments and learning videos. Can be completed at your own pace.
Classroom Booking 1 Hr
Book in a 1hr session with one of our trainers
$110.00 AUD (per session)
Book Now