Australian Professional Development Training
Over 400 Courses
Paramount Training and Development have a passionate team dedicated in helping you and your team. We provide real solutions to real issues and conduct training sessions with high levels of interaction, motivation and education. We know one of the most important factors of learning is retention of the information. That's why we like to get it right the first time, so you don't need a promise of retraining.
Our focus is on you and your team throughout the whole process.
Individual/Short Courses
So you are on your own, or need to find a public workshop for one of your team members. Individuals can join a range of our training workshops across Australia. Cities include Sydney, Brisbane, Melbourne, Adelaide, Perth, Canberra and Parramatta. Read more about the services offered for individuals here.
Employers/Teams
Learn more about our customisation services where we can use our current resources and customise it to suit you. If you would like something completely unique, we can do this also with our Courseware creation service. If you have specific training in mind, let us know and we can help create something special for you.
Australia Wide including Sydney, Brisbane, Melbourne, Parramatta, Adelaide, Canberra, Perth, Gold Coast and Darwin.
Quoted by the following plus many more
Why Choose Paramount Training and Development?
What We Can Do For You
Paramount Training and Development provide over 400 different workplace courses across Australia, as such we are regarded as one of Australia's Leading Training providers. We also provide a range of online options including self-paced and instructor led classes.  From Communication, Customer Service, Conflict, Time Management, Confidence, Managerial, Supervisory, Sales Development to Interpersonal Skills. There is a course to suit everyone. If there isn't, we can create it.
Learn from the best trainers in the industry with International Best Selling Authors, Doctors, Body Language Experts, to Conflict Resolution Specialists.  When it comes to information, you need the latest and greatest. This gives you the competitor edge in the market.  We research different industry perspectives and focus on your team needs when designing a training workbook.
In-house Training Customisation is Free!
Delivering High Quality Training Solutions Without Extra Fees
We make sure you are completely satisfied with our training material before we deliver your session. Tailored to your needs, everytime.
We can change images, content, modules, front page design, colours, branding and anything else you can think of when it comes to creating the perfect fit for your employees. By changing many of the elements, you have a workbook that will emotionally connect with the team better, and be a great starting point for exceptional delivery. If the workbook covers your objectives more effectively, the team will interact, enjoy and utilise the training as they apply it to their roles.
It may seem a little unfair when your employees are at different levels of learning or don't fit the normal generic course that's out there in the market. That's why at Paramount we feel you shouldn't have to spend more on getting the basic needs for your session. We have a team of professional grade writers, and support staff to assist. We have trainers local to you that have relevant industry experience.
Contact us today to find out how you can take advantage of our free customisation service.
Designed-For-You Internal Training Courses
We Can Design Your Company Training
We can design and host your own online training programs
Our team are here to help YOU provide the very best training to your team. We can develop a range of different options so you can continue to provide training to your team in any environment. We are able to design online training courses specific to your needs and host them for your company at no cost.
Training packages designed and licensed for you to use internally
Fully branded, licensed to you for your company.  No need to take an off-the-shelf program, or a pre-designed training workbook that misses the mark. Our team are happy to design your very own training package whether it is a fully hosted online training program, or a tailored workbook for you to use within your own company.
Our priority is to make sure you are able to offer options in your business well into the future no matter the economic environment. Preparing your company for times when social distancing or regulated workplace requirements are in place is vital. Learn how to we can design training courses to suit your remote learning requirements.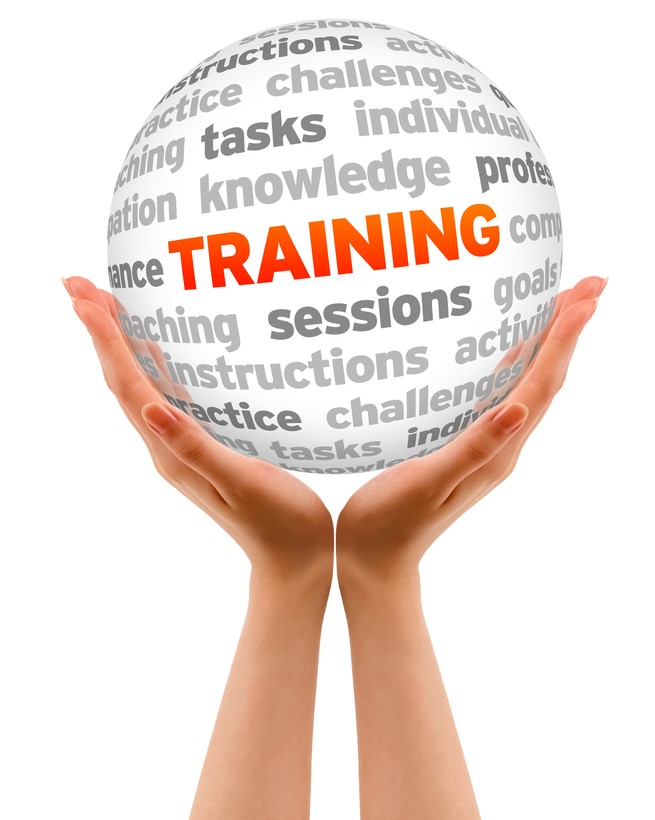 Why Should You Hire Paramount?
The training industry has changed over the years and we are always looking at being a positive contributor to those changes. Our team have been in the training arena for over 15 years. We originally went into the industry to change the lacklustre generic delivery and increase the level of interaction within sessions. We now offer free customisation to help employers get a more suitable training session. We are always adapting, changing and bringing the newest resources, opportunities and options to you, to make your session better than the rest.
Your Privacy, Your Course, Your Way
We value your privacy. We don't use your feedback or branding for our website, as we consider training to be quite private and internal issues don't need to be shared publicly. You can rest assured that both your feedback from the sessions and your workplace training needs remain private when you hire us.