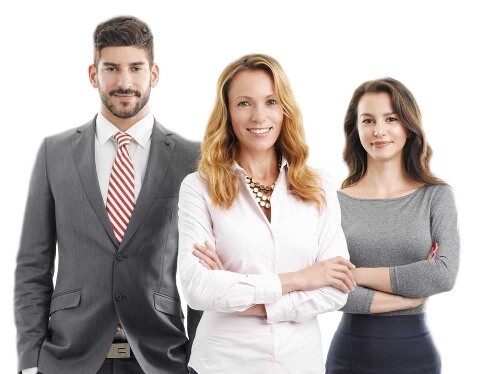 We have been in the training industry for over 15 years and are a leading training provider to leading business teams across Australia.
We deliver for airline companies, retail stores, office managers, media, hospitality, building material suppliers, motor vehicle dealers, telecommunication leaders, mining organisations, transportation, government departments and many more. Our training sessions can be structured for both small or large companies and groups.
Our trainers come with a set of different backgrounds and experience so we have more choice in selecting your facilitator, helping us to match the right trainer to you team needs.
We strive to be innovators of training. We can combine entertainment with training to provide a fun and motivational session. We believe that fun is an important part of the learning process and strive to provide a high performance learning environment in which individuals retain information easier.
We train participants using a range of Visual, Auditory and Kinesthetic learning aids to ensure maximum understanding and retention. We cater for all ages with new and interesting methods to impress those with different attention spans. We know there is nothing worse than a long, boring training session, so we implement a variety of methods, exercises and ensure that our sessions are exciting, informative and interesting!
At Paramount we strive to push the boundaries in training by challenging what is already accepted. With a deep view of Psychology we create the best learning environment and help each other understand and connect with the world in which we live.
We strive to:
Increase professional and personal skills
Provide a custom view and unique training session for each organisation.
Improve the training industry by setting a benchmark in innovative training tools
Teach from Experience
Paramount Training and Development consider individuals as an important part to every business and what greater resource is there in Australia than the Human resource?