Connecting At Work Training
Connecting in the Workplace Training
In the age of digital technology and globalisation, it can be increasingly difficult to build meaningful connections in a workplace context. It is therefore essential that we develop our ability to socialise with co-workers, understand the culture and climate of an organisation, as well as foster relationships which sustain both personal development but also team morale. With these tools at hand comes increased satisfaction within ourselves and those around us; allowing for growth on all fronts professionally.
Take your professional game to the next level with our comprehensive training course – designed to equip you with essential tools for successful networking. By completing this session, you'll be armed with key skills in forming meaningful connections and strengthening cohesion within any team setting. We understand that every situation is unique; explore additional specialised courses such as Dealing with Difficult People which focuses on effective strategies for confronting more serious challenges.
Building genuine connections in the workplace is invaluable; it not only has a positive impact on your own career, but also those of others around you. Maintaining strong rapport with co-workers and understanding company culture can help to reduce employee attrition too. With so many aspects influencing these relationships, at times one may feel overwhelmed by all that needs to be remembered – luckily we are here for guidance from our knowledgeable experts!
Connecting In The Workplace Training Outline
To start off our session we'll begin by introducing ourselves and discussing the goals of this workshop. Additionally participants will have the opportunity to set learning objectives ensuring an enlightening experience.
Topics covered in this course
Introduction to Employee Engagement
At the beginning of this session we will clarify what employee engagement truly means. This shared understanding will enable us to explore ways of engaging employees with their work.
Understanding Different Types of Attention
Participants will be introduced to types of attention. How they can use them to enhance their learning experience.
Effective Strategies for Goal Setting
During this session participants will acquire skills in recognising their emotional state and developing techniques, for managing priorities while maximising productivity.
Mastering Your Attention Skills
Join us in this session as we delve into the art of mastering our emotions. Discover techniques that can be applied across all aspects of life for success!
Exploring the Attention Zones Model
Take a seat. Join us for a session where we explore the powerful Attention Zones model! During this hour we will delve into the strategies used by individuals who juggle tasks to effectively manage their day. Prepare yourself to enhance productivity through work practices!
In this session participants will gain insights, into SMART goals and learn techniques to make their targets more attainable. They can expect an understanding of how to set themselves up for success!
Discover the power of the One Minute and Five Minute Rule in this session! Get ready to explore techniques on how these rules can be applied in your life.
Overcoming Procrastination
Procrastination is a challenge that many face. Fear not! This session will provide nine techniques for overcoming it. Participants will understand why procrastination occurs and learn how to overcome any obstacles.
Effective Time Management
Participants will deepen their knowledge by exploring the 80/20 Rule and practical strategies for creating a productivity journal to stay organized. With these tools they can maximise efficiency while pursuing success!
By the end of this course learners will have gained tools to take control of their future. In a Q&A session they can address any remaining questions. Develop a plan, for achieving success.
Customised Training Session For Teams (Included No Charge)
Paramount training courses are designed to ensure success. Our tailored approach tailors the course material, methodology and duration to fit your company specific needs – ensuring maximum efficiency in the development process. With customised services for each customer, you can guarantee satisfaction with our comprehensive support system. Get an excellent standard of learning today by booking one of our personalised training courses!
In-House Customised training benefits: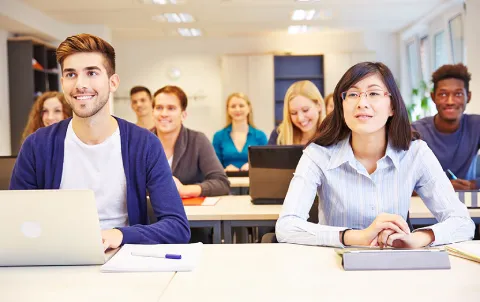 Creating Content (Contact us for Quotation)
Our commitment to providing top-notch training courses for businesses of all kinds and sizes is unwavering. What makes us unique, however, are the custom content creation services we offer. Whether you need a one-time course or require your very own library of resources that can be reused in future projects; our talented writers, editors and researchers have got it covered! Get in touch with us today to learn more about this service offering as well what pricing options there may be available.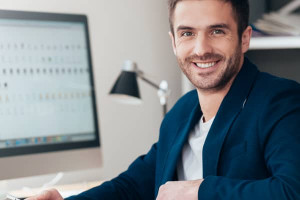 Instructor Led 1 on 1 Workshop
Our expert trainers are standing by, ready to support you on your journey! Pick a course that suits your needs and schedule an appointment for personalised training – no need to wait. Delivered entirely online via Zoom with duration varying from 4-6 hours, it's never been easier to perfect the skills you want so badly.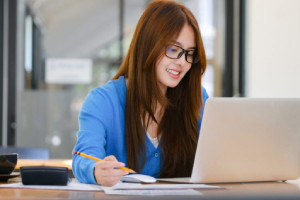 1 Hour Instructor Led Session
Take advantage of this incredible professional development opportunity, and get access to one of our knowledgeable experts. Learn a module or course that can help you grow in workplace skills as well as enrich your downtime. Our interactive online sessions via Zoom last for up to an hour- perfect for fitting into any schedule!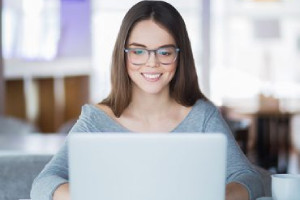 Self Directed Online Course
With our courses, you can unlock the power of learning at your own pace! Interactive activities and assessments provide an engaging way to explore your interests. Plus, watch instructional videos for a comprehensive educational experience.
Classroom Booking 1 Hr
Book in a 1hr session with one of our trainers
$110.00 AUD (per session)
Book Now