Sales Professional Training
Sales Professional Training
Australia Wide: Sydney, Brisbane, Adelaide, Melbourne, Perth, Canberra, Parramatta, Geelong, Gold Coast.
Strengthen your sales acumen and become the best in your professional field. Our training course is designed for you – no matter whether starting out or a seasoned veteran – to give all-encompassing skills and tips on how to excel as a Sales Professional, from basic body language techniques, through to more advanced handling of objections. This customised session can be tailored specifically depending upon individual needs; our experts have provided major companies with one-of-a kind training programs before now – seize this chance and improve those essential strategies today! Contact us for further information!
Unlock your potential as a Sales Professional and become an undisputed force in any industry. Our training course will equip you with the necessary skills to act confidently, draw customers in, and stand out from other competitors. Enhance yourself today – take the plunge into sales success!
Are you looking to differentiate yourself and become a leader in the sales field? Our comprehensive training course will help take your skillset up a notch, so that you can be confident when making connections with customers. Transform into an unstoppable force in any industry – discover what it takes to become an outstanding Sales Professional today!
Sales Professional Training Outline
Our workshop will kick off with the chance for us all to get acquainted and discuss our plans. Additionally, each student can define their individual goals from what awaits them during this session!
Topics covered in this course
Buying Signals- Increase your observation skills and read the signals customers are sending you
In this session, participants will improve the skill of recognising customer signals and develop a sales process that embraces their customers' needs.
Body Language- Learn how to use to sell effectively and to improve rapport
Our esteemed trainer will show us the secrets of creating a strong foundation for relationships with clients right from the outset, as well as how to foster connections all through their sales journey. If you're looking to improve your customer relations skills, this session is an absolute must!
Negotiation Skill- Soft vs. Hard Negotiation is there a difference?
Uncover the complexities of negotiation styles in our upcoming seminar! Our expert coach will show you why some approaches are more successful than others, and help equip you with all the tools necessary to approach different sales scenarios. Join us today for an eye-opening exploration into modern negotiations!
The Sales Roles- What are they? We show you how to take on different roles within the sales process
Our expert educator will guide participants through the transition process and illustrate how they can prepare for successful results.
Selling as a Professional Activity- Sales Professionalism is required for the next level of Sales
Professional sales practices are essential in today's market to stay competitive and lead the way. Clients now have more choice than ever before, plus they're well-informed on various products due to internet resources–which amplifies the need for high standards and quality outcomes. Our guest trainer will guide us through how we can reach those goals individually or as a team so that our clients continue to experience excellence from start to finish!
Buyers and Their Motivation- Emotions, External Buying influences that can change the process
At the next session, participants will understand why clients act in certain ways and purchase particular products. Engaging deeper into their motives leads to a better grasp of how they think; an insight beneficial for sales people who can tailor their approach depending on individual customer needs!
Active Prospecting and Qualifying Prospects to improve on the traffic to your business
During this interactive session, participants will be provided with the tools they need to make their prospecting efforts more efficient and successful. Packed full of helpful tips on identifying ideal prospects and leveraging time wisely, attendees can expect to walk away armed with comprehensive knowledge that's sure to increase traffic at their business!
Sell Yourself- Confidence, Motivation, Comfort Zones will help personal achievement
Selling yourself is an essential skill in the workplace – with this workshop, you'll learn how to develop your personal capabilities and unlock more success through sales.
Satisfying Needs- Fulfilling the basic needs of clients and meeting their expectations
This session provides a foundational understanding of the desires and needs of customers/clients, equipping participants with strategies to exceed baseline expectations. We also explore innovative ways for creating an unrivaled experience that delights those we serve.
Professional Sales Techniques- Skills for the professionals to advance their sales to the next level
Our trainer will equip participants with cutting edge skills, giving them an advantage over other sales professionals in the field. Join us for a session that promises to increase your ability and expertise!
Complaint Handling/Objections- Techniques and skills to deal and work with objections
Don't let objections stand in the way of closing your next sale! In this session, you will learn valuable strategies for navigating objection handling and achieving successful resolutions. Unlock 10 easy ways to overcome any hurdle between you and a closed deal.
Leadership- Helping clients decide yet leading the sales process to help your client feel comfortable
Our session will take participants on a journey of success in closes and communication, giving them the ability to guide their customer through sales processes while allowing total autonomy with decisions. With our experienced trainer offering insight into honing these techniques, you'll be able to confidently lead each interaction towards finding an optimal solution.
Value Added Selling: How story telling can increase the value of the product or service
Discover the power of value addition in this interactive, engaging session! Our experienced trainer will guide participants through a hands-on activity that showcases how to easily create more meaningful connections.
Cross Selling and Up-selling to improve the Profit and Sales Potential
Let's explore new avenues to boost profits and sales! This session will discuss how Cross Selling & Up-Selling can help, as well as provide practical examples for participants. Get ready to expand your skill set and unlock the key to success!
Unique Selling Proposition (USP) How you can uniquely disconnect yourself from the competition
Learn how to stand out in a crowded market by finding your Unique Selling Point – it's the key factor that can make all the difference. Join this session and find out why!
Our day's close will be marked by an opportunity for students to ask questions and actively plan out their next steps after the session.
Customised Training Session For Teams (Included No Charge)
Paramount is dedicated to helping its customers achieve maximum effectiveness from their training courses by providing customised education. Our case studies have proven that bespoke learning environments and tools make all the difference when it comes to performance – for example, we can adjust sentence structure, add extra language translations and much more! Get in touch with us today to find out how our Free service can help you on your improvement journey.
In-House Customised training benefits: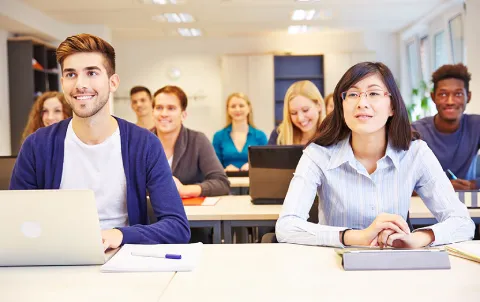 Creating Content (Contact us for Quotation)
Create a tailored training experience for your team with our custom-built workbooks and courseware. With an array of topics, you're sure to find something that fits the bill – but if not, we can help! Our experienced trainers will craft content specifically catered to your needs so you can have ownership over material used in future sessions. Get started now by exploring all available options relating to courseware creation today.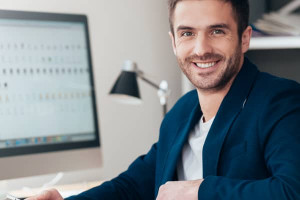 Instructor Led 1 on 1 Workshop
Take your professional development to the next level and book a one-on-one session with an experienced instructor. Delivered through Zoom, our personalised training course will help you reach your goals in just 4 to 6 hours – whenever it fits into your schedule!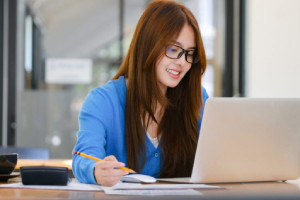 1 Hour Instructor Led Session
Our expert trainers are here to help you take your professional development to the next level! Whether it's brushing up on existing skills or learning something totally new, we have a one-hour Zoom session tailored just for you. Take this opportunity now and leverage it while at work – step in with an advantage today!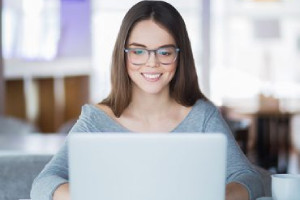 Self Directed Online Course
With our courses, you can get ahead at your own speed! All lessons are pre-recorded and jam packed with group activities, assessments and learning videos. Forge the path to success without compromising on quality or efficiency – it's all ready for you now!
Classroom Booking 1 Hr
Book in a 1hr session with one of our trainers
$110.00 AUD (per session)
Book Now