Meeting Management Training
Meeting Management: The Art of Making Meetings Work
We offer customised training services across Australia, from the Gold Coast to Adelaide and Darwin to Sydney. Our expert team also provides tailored solutions for clients in Parramatta, Perth, Canberra, Melbourne and Brisbane.
At this training session, let our experienced instructors show you how to make the most of your meetings. Learn from examples and gain insight into what real organisations are doing in order to create productive sessions that exceed expectations. Improve collaboration between co-workers while building up essential meeting management skills – all so that everyone can come away feeling fulfilled with a successful outcome!
Through this program, you'll master the art of helping others contribute to successful small-group meetings. Discover how to foster a productive and positive environment for every participant while being able to effectively address any unproductive behaviour in an appropriate manner. Take away key insights on motivating your team through effective meeting processes – you don't want them just sitting around!
Meeting Management Course Outcomes:
Tailored Meeting Management
Our team is committed to providing training solutions that meet the unique needs of each and every customer. With a range of courses available, including hundreds of modules, our experienced staff can work with you to develop an impactful customised program tailored specifically for your learning objectives. Contact us today for more information!
Meeting Management: The Art of Making Meetings Work Outline

We will start the day by introducing the participants and providing them with an overview of our workshop. During this time we will also allow students to identify their individual learning objectives to ensure that everyone can benefit from this experience.
Topics covered in this course
The Basics for Effective Meetings
Participants will begin their journey by exploring the characteristics of meetings and discussing different types as well as opportunities to avoid unnecessary gatherings.
The Best and Worst of Meetings
In teams participants will collaborate to identify the indicators of both unsuccessful meetings. By examining each teams findings they will discover what makes a meeting productive equipping them with tools, for improving meeting efficiency.
Holding Productive Meetings
During this session attendees will delve deeper into the art of conducting meetings through group discussions and analysis of a real life case study.
Get insights on how to organize your event effectively. Learn about timing considerations, invitations and, through our planning guidelines.
In a session participants will understand the importance of setting agendas and gain experience through engaging group activities. Don't miss out on this opportunity to make an impact!Choosing the Right Venue
In this session we will delve into the factors to consider when selecting an appropriate location and setup for an upcoming meeting.
Participants will gain skills in leading meetings. They will learn strategies, for conducting engaging conversations and ensuring outcomes.
During this session we will explore the importance of finding a balance between process and content. We'll discuss establishing ground rules employing techniques for engaging meetings and enhancing facilitation skills.
Participants will have the opportunity to participate in a hands on group exercise aimed at addressing challenges. Through exploration they'll discover approaches to handling difficult dynamics while creating practical solutions.
To wrap up the day participants will work together in teams to develop a plan of action, for improving identified areas of opportunity discussed during assignment tasks.
Upon completion of the course attendees are encouraged to ask any remaining questions they may have and formulate an action plan moving forward.
Customised Training Session For Teams (Included No Charge)
Enjoy the convenience of a tailored training experience from Paramount Training and Development. Take advantage of our customizing features to personalize your session – choose modules, content, images and activities that fit best with your specific needs & objectives! Make the most out of each employee's experience by delivering material they can connect with at exactly when it matters most. Let us show you how we make customised sessions stress-free; ask us today for more information!
In-House Customised training benefits: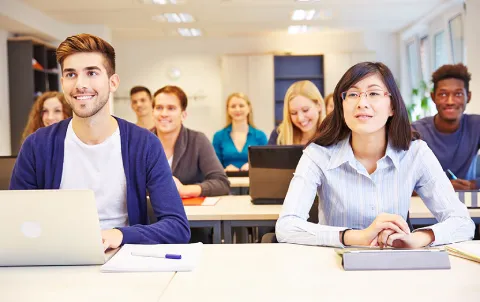 Creating Content (Contact us for Quotation)
Looking for the perfect courseware and workbook to develop your team? Our developers, researchers and content writers can help turn those dreams into reality. We offer custom-made modules that clearly demonstrate objectives through engaging activities – plus we provide full rights so you have ultimate ownership of what's created! Take a step forward towards success – contact one of our experienced members today for more details on how this could be benefiting you right away.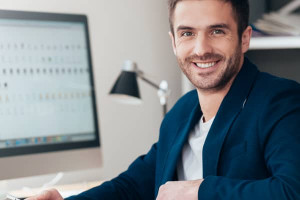 Instructor Led 1 on 1 Workshop
Make the most of your time with one of our experienced instructors! Select a course, then book directly for an enriched virtual experience. We offer flexible schedules to fit within 4-6 hours on any day you choose – no more waiting for designated dates. Enroll now and enjoy live instruction through Zoom's reliable platform.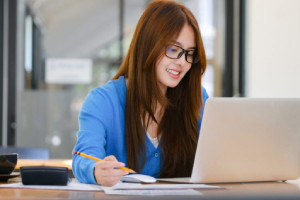 1 Hour Instructor Led Session
Level up your skillset with a one-on-one session from our knowledgeable trainers! Refresh and improve any module, course or workplace skill of your choice – all over the convenience of Zoom. Get ready to expand that knowledge base in just 60 minutes.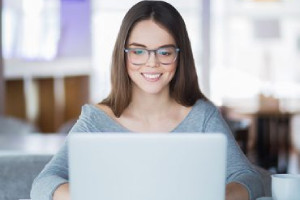 Self Directed Online Course
This convenient online program offers a variety of educational activities, assessments, and videos – allowing you to progress through the material at your own speed.
Classroom Booking 1 Hr
Book in a 1hr session with one of our trainers
$110.00 AUD (per session)
Book Now