Project Management Training: Understanding Project Management
In today's fast-paced working environment, successful project management is often a key requirement in achieving desirable outcomes. This session will impart valuable skills and toolsto equip your team to better manage their projects efficiently, ensuring the most cost-effective solutions while adhering to tight deadlines. From construction engineers to military experts – no matter what line of work you're in – this workshop promises comprehensive knowledge that can help take your organisation's projects from inception right through completion with ease!
Enhance your team's project management capabilities with this invaluable session. By understanding the latest principles and terminology, participants will be better able to accomplish their goals efficiently and effectively – without needing a leap into managerial positions. Take advantage of this practical opportunity today!
Understanding Project Management Outcomes:
Regardless of your timing or business requirements, our training is designed to be bespoke for each team. Our workbooks provide custom-tailored content that makes the most efficient use of time; questions and images can even relate directly to their projects so they're getting valuable information with every lesson!
Available in all Australian cities Gold Coast, Adelaide, Darwin, Sydney, Parramatta, Perth, Canberra, Melbourne, Brisbane. Reach out to our team of project management experts now for tailored training solutions that suit your organisation's needs. We are always here and happy to help!
Project Management Training: Understanding Project Management Outline
Through a series of introductory exchanges, participants will have the chance to become familiar with one another and gain an understanding of what topics we'll be exploring throughout our workshop. Furthermore, this is also when attendees can start thinking about their own educational aspirations that they seek to achieve by joining us!
Topics covered in this course
Participants will kick off the session by exploring how projects distinctively stand apart from other types of work, understanding their definition and expanding upon what makes them unique.
Project Management Basics
Participants are invited to come together and explore the concept of project management, diving into all its entailing aspects.
Participants of this session will be well prepared to successfully tackle their upcoming challenge: presenting a project on eight categories during the workshop. With knowledge and confidence, they are sure to impress!
How Can Projects Help Me?
By engaging in projects, students can gain valuable experience that will not only benefit their current company but also open doors to further career opportunities. Embark on this enlightening journey of professional enrichment!
Participants will gain a holistic understanding of how projects progress from conception to completion. They'll explore the four distinct phases that constitute, and determine, each project's success; as well as acquire an in-depth knowledge of critical milestones along their journey – all culminating with key strategies on avoiding failure.
In this session, students will discover how to effectively communicate their projects and gain the support they need for success. They'll also explore techniques for evaluating and selecting which ideas are most worthy of pursuing through priority matrices.
Students will gain invaluable insight into how to make their project stand out and successfully get the green light from management. They'll discover proven tactics for presenting projects in a way that is attractive, engaging, and persuasive.
The Role of a Project Manager
In this insightful session, participants will explore the role of project manager and uncover what it takes to excel in their profession. They'll also have a unique chance to get hands-on experience by completing an example proposal form!
Participants will discover how to create project goals that are SMART, Purposeful, Inspiring and Relevant. They'll explore criteria for setting specific objectives tailored to their projects.
In this educational session, gain the skills needed to bring projects to fruition! Learn how best to develop a Statement of Work, create an effective Project Planning guide and write persuasive reports. Don't miss out on understanding tips for successful project management.
Participants will obtain a comprehensive understanding of potential risks their projects may encounter and gain insight on creative solutions to reduce them. They'll also explore what constraints are & how these contrast with risk-related factors.
Students will discover how to handle the unexpected in their projects by examining contingency planning. Through this exploration, they'll learn how a plan of action can help ensure success amidst any curveballs life throws their way.
What Really Needs to be Done?
During this workshop, students will discover powerful strategies to plan and organize their projects. From laying out tasks to creating basic schedules and organising activities efficiently- the session is sure to provide invaluable insight for managing upcoming assignments!
The Work Breakdown Structure
In the next segment, participants will explore how to structure their tasks into hierarchical components for efficient progress tracking. Through a Work Breakdown Structure approach, attendees can discover helpful ways to create manageable activities and retain motivation towards achieving their project's goals.
This session gives students the keys to proactively plan their future endeavours. From milestone charts, PERT tools and Gantt charts that enable thorough task management strategies – to network diagrams and flowcharts providing an organised view of complex processes – join us as we help equip you with a suite of planning instruments!
Budgeting is a valuable skill for students to learn and understand, especially in relation to their projects. In this lesson, the importance of budgeting will be explained along with methods that can help create an effective one tailored specifically to each student's project needs.
With a successful project team, anything is possible! Students will learn how to put together the ideal roster – from finding those with complementary skillsets and personalities, to keeping morale high throughout their collective effort.
In this session, participants will explore the key components of a successful team and discover how to work together cooperatively during any project. They'll also gain insight into what steps their project manager can take to ensure success.
Students will have the opportunity to step into an exciting simulated future, taking on a case study that requires team-building and project know-how. Through this experience they can practice their skills while exploring new possibilities with Aspirinia!
This session will explore the vital role of communication between teams, managers and customers/agents in order to ensure a streamlined workflow. Participants will gain an understanding of how reports are important facilitators for effective cross-team dialogue.
Students will explore the graceful conclusion of a project, ensuring all goals have been met and details accounted for. They'll become well-versed in successful completion tactics, allowing them to cap off their work with confidence!
Learn the critical components of successful team meetings. Our expert instructors will guide participants through what topics should be discussed, and how to effectively coordinate a productive meeting environment.
During this session, attendees will gain the opportunity to reflectively analyse their presentation approaches while exploring how they can incorporate workshop knowledge into upcoming project displays.
Students are being offered an exciting chance to improve their skills and demonstrate the awesome work they have been doing. Interacting with peers, providing mutually beneficial feedback will help ensure everyone has the best experience possible!
At the conclusion of this course, participants will have a chance to ask thought-provoking questions and create an individualised action plan for their respective goals.
Customised Training Session For Teams (Included No Charge)
Let us take the hassle out of team training – our knowledgeable workbook editors are ready to craft a unique solution tailored specifically for you. Our belief is that no two businesses should have identical solutions; with your customised package, we can ensure optimal results for both you and your employees. Don't hesitate any longer – start building an ideal courseware today!
In-House Customised training benefits: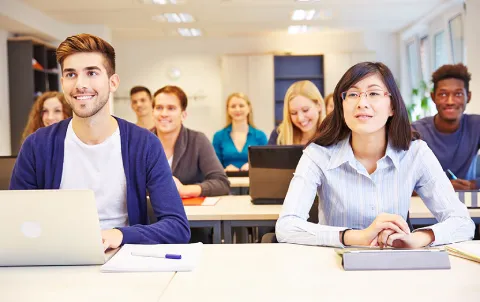 Creating Content (Contact us for Quotation)
Are you searching for the perfect course to take your team's performance up a notch? Look no further – our custom creation service is here! Our passionate and experienced writers and editors will work with you one-on-one to create an engaging, tailor-made program that fits like a glove. Get in touch today for more details on how we can help bring your vision of success into reality.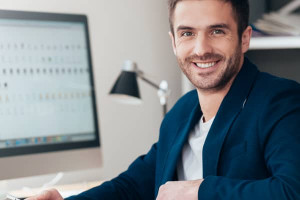 Instructor Led 1 on 1 Workshop
Select the perfect course for your needs from our esteemed team of trainers. Book in at a date and time that works best with your schedule – no need to wait! You'll get access to an online Zoom session, fit into any timeframe between 4-6 hours.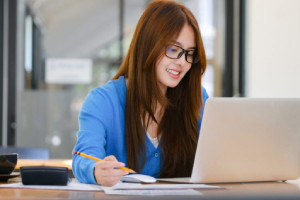 1 Hour Instructor Led Session
Discover your next development opportunity with an expert! Our professional trainers are here to help you upgrade any module, course or work-related skill. Get the most out of downtime at work by taking part in a one hour online program via Zoom and unlock new potentials.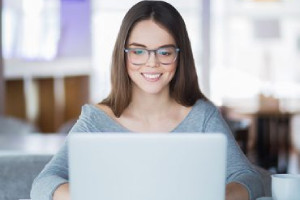 Self Directed Online Course
Our courses make learning easy and flexible! Each course offers self-guided multimedia resources like interactive activities, assessments and videos – allowing you to work at your own pace while taking advantage of high quality educational materials.
Classroom Booking 1 Hr
Book in a 1hr session with one of our trainers
$110.00 AUD (per session)
Book Now