Project Management Training: Understanding Project Management
Many workplaces today provide their employees with projects. Managing these projects can be difficult at times, and the results expected can sometimes not match the actual results provided. Project management isn't just for construction engineers and military logistics experts anymore. Today, in addition to the regular duties of your job, you are often expected to take on extra assignments and to get that additional job done well, done under budget, and done on time. If you find your team require a foundation to Project Management this session is ideally for them. We provide an overview of project management and how they can effectively become better at it.
If you have a team that are required to manage projects this session can help you gain better results and outcomes. Your team require at the very least an understanding of how Project Management works and how to become more effective in their own project management. This session is not intended to take participants from a supervisory or administrative position to that of a project manager. However, this session will familiarise participants with the most common terms and the most current thinking about projects.
Understanding Project Management Outcomes:
The material in this workbook can be spread over one to three days; however we understand the limitations and time frames you may have as a business. This is why we customise all our training to suit your time frame and industry needs. Our workbooks can be styled to suit your team with questions, images and content relating to their very own projects.
Available in all Australian cities Gold Coast, Adelaide, Darwin, Sydney, Parramatta, Perth, Canberra, Melbourne, Brisbane. If you would like more information and custom assistance in providing a project management training session contact us today. Our team are always available to assist with a perfect fit for your organisation.
Project Management Training: Understanding Project Management Outline
We will spend the first part of the day getting to know participants and discussing what will take place during the workshop. Students will also have an opportunity to identify their personal learning objectives.
Topics covered in this course
To start, participants will learn ways in which projects differ from other kinds of work and what a project is and isn't.
Project Management Basics
Next, participants will learn what is meant by project management and what project management involves.
In this session, participants will prepare to answer the questions they will cover in their presentations at the end of the workshop. In addition, students will learn about eight categories to consider when preparing a project.
How Can Projects Help Me?
Next, students will learn how projects can benefit not only their company, but also their own careers and professional development.
Then, participants will learn about the four phases of a project's life cycle. They will also explore what needs to happen during each phase in order to keep a project going, learn about project milestones, and look at why some projects fail.
In this session, students will learn how to present their projects in order to obtain the support necessary for its success. They will also learn how to evaluate and prioritize their ideas using priority matrices.
Then, students will learn how to promote their project to the management team. They will also learn the best ways to approach management and obtain support for their project.
The Role of a Project Manager
In this session, participants will consider what it means to be a project manager. They will also have the opportunity to fill out a sample proposal form.
Next, participants will learn how to write clear project goals using the SPIRIT model. They will also learn what criteria need to be considered for project-specific goals.
In this session, students will learn how to plan their project, including how to write the Statement of Work, complete a Project Planning form, and write concise and clear reports.
Participants will learn about the different kinds of risks their projects face and how they can be reduced. They will also learn about what constraints are and how they differ from risks.
Then, students will look at contingency planning. They will learn the components of a contingency plan and consider what contingency plans their personal projects will require.
What Really Needs to be Done?
In this session, students will learn some of the most effective ways to plan and schedule their projects. They will look at laying out tasks, preparing basic schedules, and how to schedule activities effectively.
The Work Breakdown Structure
Next, participants will look at how to create a Work Breakdown Structure and how to break their tasks into manageable activities to keep their project's momentum going.
In this session, students will learn about several basic planning tools, including milestone charts, PERT tools, Gantt charts, network diagrams, and flow charts.
Next, students will look at the importance of budgeting and some budgeting methods for their projects. They will learn about what they have to budget for and how to build their own budget.
Then students will look at teamwork, one of the essential components of a project. They will examine how to put together an effective team and how to keep everyone working together and motivated.
In this session, participants will look at four issues that are central to a team's success. Then, they will learn how teams can work together during a project and what the project manager can do in order to help them succeed together.
Next, students will participate in a case study about Aspirinia, an exercise designed to apply what they are learning about projects and team building in a simulated, futuristic scenario.
In this session, participants will look at how to keep communication flowing between their team, their manager, and their customers or agents. They will also learn about the importance of reports in keeping communication open.
Then, students will look at how to plan for the end of a project. They will learn how to close a project smoothly and make sure all loose ends are wrapped up.
Next, participants will learn how to coordinate group meetings. They will look at what team meetings need to cover and the ingredients for effective meeting management.
In this session, participants are given time to consider their presentation strategies and consider how to apply what they've learned in the workshop to their project presentations.
Students will now have the opportunity to prepare and present their projects. Participants are encouraged to provide feedback to one another, giving students some solid feedback.
At the end of the course, students will have an opportunity to ask questions and fill out an action plan.
Customised Training Session For Teams (Included No Charge)
We offer full customisation options to clients requesting team training free of charge. Put our team of workbook editors to work and have them customise the workbook and courseware to suit your needs. We believe no two businesses are the same and this is why we also believe that no 2 workbooks should ever be exactly the same. Book in your team training and have it customised to your needs today!
In-House Customised training benefits: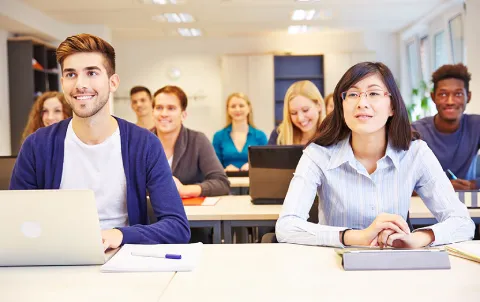 Creating Content (Contact us for Quotation)
Want to run a course for your team but nothing quite suits your needs? This is where our creation service comes in. With a dedicated team of enthusiastic writers and editors, we can custom develop a unique outline that suits your needs and create the manual from scratch to your specifications. Contact us now for a quote!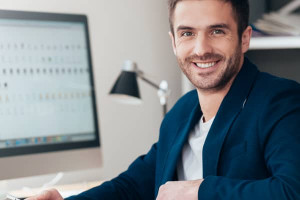 Instructor Led 1 on 1 Workshop
Choose your course and book in with one of our expert trainers. 4-6 hrs on a date specific to you. No need to wait for a date. Conducted online with Zoom. Duration 4-6hrs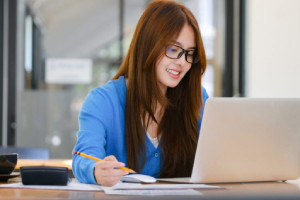 1 Hour Instructor Led Session
Meet with one of our expert trainers and discuss any module, course or workplace skill. Great to upskill and for downtime at work. Conducted online with Zoom. Duration 1 hr.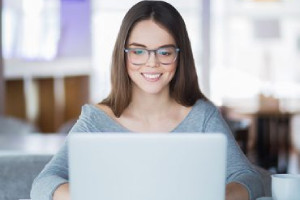 Self Directed Online Course
These courses are prerecorded with multiple activities, assessments and learning videos. Can be completed at your own pace.
Classroom Booking 1 Hr
Book in a 1hr session with one of our trainers
$110.00 AUD (per session)
Book Now