Customer Contact Training
Customer Contact Training
Paramount Training and Development has partnered with customer service experts to completely redefine traditional solution selling. Our Customer Contact Training gives call center staff the skills needed for success when speaking with customers, enabling them to foster relationships built on trust and empathy rather than product promotion. By equipping your employees with these unique techniques over phone communications, you'll be giving them a genuine advantage that will help grow your organisation!
Unlock your potential to close better deals by leveraging the power of psychology. Establishing an exchange relationship between everyone involved can turbocharge sales success and open up new, highly profitable opportunities.
Discover the best training facilities across Australia! From golden beaches of the Gold Coast, to vibrant city-centers like Sydney and Melbourne -take your pick from nine stunning destinations and attend our course today.
Expand your business' horizons and strengthen its competitive advantage through solution selling. Learn valuable tactics to capture customer service success – improving communication & rapport while also implementing creative solutions that turn everyday opportunities into extraordinary experiences!
Tailored Delivery For Your Business
At Paramount Training and Development, we provide unrivalled opportunities for your business to develop a comprehensive understanding of customer service. Our industry-leading team will facilitate the breaking down of silos between different departments, meaning you can identify areas in need of improvement so as to reach greater heights.
We offer customised training sessions – tailored specifically toward meeting each individual company's needs – that include topics such as communication techniques and more! See how our valuable services could benefit you today by giving us a call on 1300 810 725.
Customer Contact Training Outline
Lets start this workshop by introducing ourselves and setting the stage for a learning experience! As we get to know each other we can establish objectives that ensure an insightful training.
Topics covered in this course
Understanding Our Team and Our Role
In this session we will delve into delivering service that leaves a lasting impact. Stimulate your creativity as you gain knowledge, about customer personalities and learn how to provide top notch service!
Developing a Positive Attitude
In this session discover the power of maintaining positivity and enthusiasm through something as wearing a smile. Explore how these small reminders can brighten up your day.
Recognising and Meeting Customer Needs
Make the most out of this session by uncovering strategies to comprehend customers challenges meet their expectations with high quality service and build customer relationships. Learn how to personalize your approach for each customer to create a experience!
Building Customer Loyalty
Equip yourself with tools, for handling customer complaints and enhancing your problem solving skills to generate repeat business.
Take advantage of this opportunity to gain insights, on how to handle any issue in a manner enabling you to be better prepared for future occurrences.
In Person Customer Service
This informative session will equip participants with the skills and tools to skillfully manage and respond to requests in face to face interactions. It covers how in person communication can create opportunities for success as potential challenges ensuring that every attendee knows when it is most applicable.
Providing Customer Service over the Phone
During this session participants will learn strategies on how to leverage the power of connection even in an era of remote customer service. Through tips engaging group discussions and techniques for maintaining telephone etiquette attendees can enhance their phone call interactions with clients for optimal outcomes.
Delivering Electronic Customer Service
This comprehensive learning session will provide you with the resources and expertise needed to handle expressed requests. We will empower you to navigate conversations that may take paths or encounter obstacles along the way!
Managing Difficult Customers
In this session attendees will explore techniques for handling challenging conversations with customers. They will acquire knowledge, about customer rights. Leave equipped with practical tools for maintaining composure when tensions escalate in difficult scenarios.
Acquire the skills to confidently address the most challenging customer problems during this session. Discover strategies, for handling scenarios ranging from dealing with verbal abuse and aggressive behaviour to managing legal threats and potential physical violence. With these techniques you will be equipped to handle any situation, with poise and effectiveness!
Upon finishing the course participants will gain insight into their studies as they are encouraged to ask thought provoking questions and devise solutions.
Customised Training Session For Teams (Included No Charge)
Paramount provides courses with customizable options that ensure customers receive the highest-quality training tailored to their individual needs. With us, you can trust that your learning experience won't be lacking in any of the essential information and instructions – plus it's engagingly delivered! Secure a personalised solution now for an unforgettable educational journey.
In-House Customised training benefits: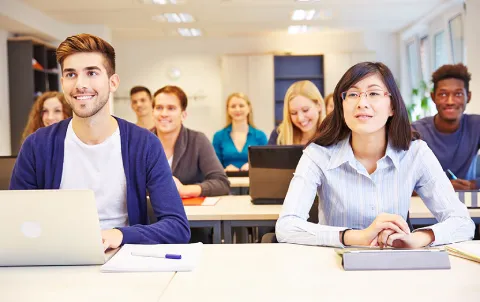 Creating Content (Contact us for Quotation)
At Paramount, we believe that knowledge grows with experience. That's why our range of training courses is ever-evolving and constantly striving to meet the needs of you as a client. Have an idea for something new? Let us know! Our team will take your request on board and craft custom content tailored specifically towards achieving your goals – plus all rights belong entirely to you when it's complete. To learn more about pricing or other inquiries please don't hesitate reach out today –we'd love to hear from you!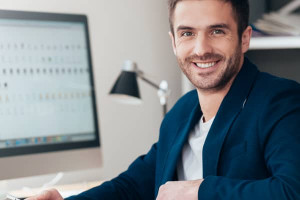 Instructor Led 1 on 1 Workshop
Discover a whole world of personalised instruction with our one-on-one courses! Our expert trainers are here to make sure you maximise your time with same day appointments and sessions that cover 4 to 6 hours. Get the unbeatable teaching experience from wherever is convenient for you – now available through Zoom. Book yours today!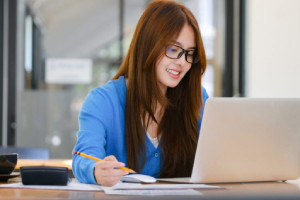 1 Hour Instructor Led Session
Take strides towards achieving your goals with the help of our expert professionals! Launch into success from home – no need to make an appointment at a physical location. Our 1-hour online consultations can guide you on any topic related to personal and professional growth – just book now for one of these knowledge-filled sessions. Jumpstart your career journey today!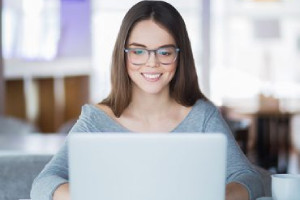 Self Directed Online Course
Unlock the potential of learning at any time and from anywhere with our wide selection of courses! Assignments, activities, and videos are available on demand to fit your busy schedule. Tap into opportunities for growth as you conveniently develop valuable skills in an ever-evolving world.
Classroom Booking 1 Hr
Book in a 1hr session with one of our trainers
$110.00 AUD (per session)
Book Now