We hold training sessions Australia wide specifically in Perth, Melbourne, Adelaide, Darwin, Gold Coast, Brisbane, Sydney, Canberra, and Parramatta.
Selling is a challenge: it takes time, skill and the right attitude to successfully bring customers on-board. We understand how daunting objections can be – they can make you feel overwhelmed, leading you to doubt your own abilities as a salesperson. That's why we created this training session – designed specifically for honing selling skills and helping overcome those pesky customer objections so that both products AND yourself shine in any given sale!
As a salesperson, there are always challenges that come with the job. While customer objections may be intimidating at times, this specialised training session can help transform you into an extremely successful and influential salesperson. By taking advantage of our combined sessions to focus on handling these objections confidently and effectively, your skillset will go from good-to-great in no time!
By honing your skills, you can make even the most demanding customers feel right at home. Not to mention that mastering such a challenge can be fun and exciting! Reach out today for more information on how we can help develop this essential ability in your sales force.
Contact us for more information or to book your team's session!
Sales Objection Training Outline
In this event participants will have the opportunity to explore and define their learning objectives. The agenda, for the day is designed to assist attendees in discovering the tools to achieve these goals.
Topics covered in this course
During this session participants will acquire the skills to present their selves and become more relatable in our evolving world. Packed with advice on making a first impression determining your best appearance that aligns with your values creating impactful presentations and delivering effective testimonials – this experience will undoubtedly prove invaluable.
Understanding Your Competitors
Get ready to stay of the competition in sales through a session! By analysing what your rivals offer you can gain insights. Maximise your chances of success. Don't miss out on this game changing opportunity!
Essential Communication Skills
At this event attendees will uncover the secrets of communication by learning how to ask thought provoking questions and actively listen. These crucial skills are vital, for handling objections.
Being mindful of your surroundings and having the ability to interpret them can significantly impact understanding concepts.
Building connections, between aspects is something that participants will have the opportunity to explore during this session!
Dealing with Customer Concerns
In this session we will analyse how transforming customer complaints into solutions and opportunities can enhance your sales abilities. Apply the skills you acquire here to improve your performance in any situation!
Participants will progress from mastering skills and concepts to understanding the nature of objections. Through engaging in group exercises they will identify their common objections while also learning effective techniques for overcoming them.
Participants will be equipped with approaches for handling objections including the Identify. Validate. Resolve strategy. Additionally they will gain access to nine techniques for addressing complaints – ranging from using a Boomerang approach to employing FFF methods and Show Your Hand tactics!
Handling Pricing Concerns
During this session we will explore strategies that enable you to address and overcome the obstacle – cost – thereby increasing your ability to close more deals.
Are you facing challenges in sales? In this session you will learn how teamwork can serve as a tool, for success. Develop strategies that empower your team members and foster collaboration thus maximising your potential in the art of selling!
Recognising Buying Signals
In this workshop participants will have the chance to develop a skill; recognising when a potential buyer is ready to make their purchase. You'll gain insights into the indicators that signal someones readiness to close the deal and maximise your sales potential!
During this session you'll explore closing techniques and actions that can help you become an expert, at securing sales. Discover the fifteen successful approaches for confidently finalising your purchase.
Towards the end of this enlightening experience students will get an opportunity to reflect on what they've learned through a Q&A session. They can then consolidate these insights into points, for their future endeavours.
Customised Training Session For Teams (Included No Charge)
Create the most impactful learning experience for your team with our training course content customisation service! At no extra cost, we can modify educational tools like activity booklets and specialised equipment to suit specific requirements. Our tailored approach offers an engaging wayfor employees to connect more deeply with material in their workbooks — transforming ordinary lessons into unforgettable experiences.
In-House Customised training benefits: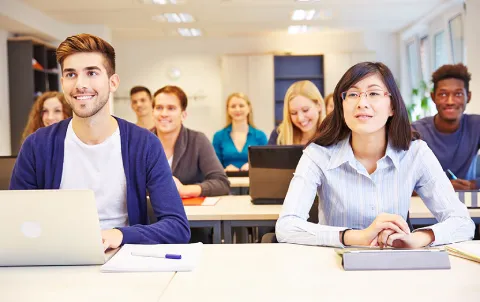 Creating Content (Contact us for Quotation)
We take pride in delivering exceptional and tailored training solutions to all our clients. As part of this commitment, we provide an extensive range of off-the-shelf courses that cover a wide variety of topics – however, if you can't find what you're looking for then get in touch as we are able to develop custom courseware at your request. When it comes time for us to create something new just for you, rest assured that complete ownership will be transferred over after completion so the content is fully yours forevermore! Contact us today to discuss how our team can craft bespoke workbooks and courseware based on any subject matter desired.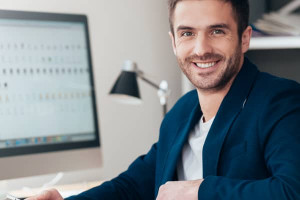 Instructor Led 1 on 1 Workshop
Take your learning to the next level with a personalised virtual course tailored specifically for you. Book in today and join one of our experienced trainers – no need to wait around; choose from available dates that fit into your schedule! Complete this online training using Zoom, lasting between 4-6 hours so you can start making progress right away.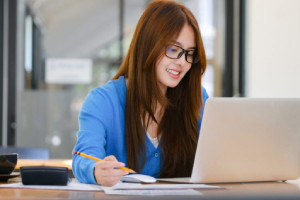 1 Hour Instructor Led Session
Make this the perfect opportunity to increase your knowledge and sharpen those workplace skills. Our expert trainers are available for a 1 hour Zoom meeting where you can talk about any module, course or skill of your choice. Take advantage of your downtime at work by upskilling today!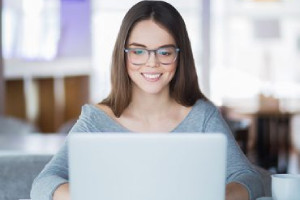 Self Directed Online Course
Our courses are tailored to fit your schedule with on-demand activities, assessments, and learning videos so that you can learn at a pace made just for you.
Classroom Booking 1 Hr
Book in a 1hr session with one of our trainers
$110.00 AUD (per session)
Book Now