Conflict Resolution Training
Conflict Resolution Training
Many people view conflict as something to be avoided. Conflict is an essential part of personal growth and development. For example, think back to when you were choosing a your different study courses at School/University or trying to choose between two jobs. Conflict can become a problem when people involved are unable to work together. This type of conflict can lead to negative energy and hurt feelings. Participants will learn the skills and tools necessary to resolve conflict effectively and achieve a win-win result.
Conflict is a part of everyday life. It is everywhere: in our homes, at work, in our families, and in every establishment or organisation. This is what makes it so special. Conflict Resolution is also an integral part of working well in a team. Learning new skills and techniques, as well as knowledge about how to deal with difficult situations. This course will be a valuable tool to help any workplace surpass current standards. Anyone who wants to learn the art and skill of conflict resolution is a good candidate for this session.
Who is this Conflict Training For?
Anyone in the organisation, from the frontline staff to the managers, will be able to benefit from an expanded knowledge and understanding of conflict management. As a result, participants will be able to make a more effective contribution to helping everyone get along in the workplace. This session can be either focused for internal conflicts or for external conflict.
How This Training Will Help
In life, conflict is inevitable. The same applies to work. No matter how large or small the organisation, conflicts and disputes will always occur. This is why having the knowledge and the skills necessary to quell conflicts in the workplace before they do irreparable damage is vital. This course will demonstrate the importance to detect and tackle the issue in the most effective and professional way possible by using the various techniques and strategies that will be provided by professional facilitators.
How your team handles and resolves conflicts will depend on their knowledge  of conflict management techniques and can either have a positive or a detrimental effect on your organisation. Conflict can impact the image and reputation of your company. This training will help your team be more professional when under pressure or stressed.
Suggested Outcomes For Conflict Resolution
Summary of Conflict Resolution Training
In the above session, the knowledge, skills, and techniques necessary to resolve conflicts in the workplace in a quick and effective manner before they become an actual threat to the organisation will be provided. Here you and your team will be able to gain new skills and learn new methods that will enable you to take control of otherwise difficult situations and help your organisation grow as a result. The natural byproducts of this specialised training will include your team feeling more empowered, less stressed, and more confident and able to approach conflicts and disputes in the workplace. The end result this course is a team that will have the ability to resolve conflict almost as soon as it starts and be able to focus on propelling the organisation forward and to greater heights instead of squabbling over smaller, less important issues. This session can be tailored to suit your team.
Offering professional training in Melbourne, Parramatta, Gold Coast, Brisbane, Sydney, Adelaide, Canberra, Perth, Darwin plus more.
Conflict Resolution Outline
We will spend the first part of the day getting to know participants and discussing what will take place during the workshop. Students will also have an opportunity to identify their personal learning objectives.
Topics covered in this course
During this session, you will give participants a chance to explore some assumptions about conflict and the positives and negatives of conflict.
This session will cover three main types of conflict: inner, interpersonal, and group.
Open Conflict vs. Hidden Conflict
Next, participants will explore open conflict and hidden conflict.
Spontaneous and Reflective Action
This session explores spontaneous and reflective action through a brief lecture.
The Johari Window is a way of looking at our self-awareness and our ability to ask feedback of others. Participants will look at the Johari Window in detail through a personal exercise and a case study.
During this session, participants will look at two models of the conflict process, some possible outcomes of a conflict, and strategies for dealing with conflict.
This session will give participants a chance to apply some of what they have already learned to a realistic case study.
Conflict Resolution Style Questionnaire
Participants will individually complete a questionnaire to help them identify their style of conflict resolution. Then, they will work in small groups to further examine their style.
The Role of Communication in Conflict Resolution
In this session, participants will look at the communication chain as well as barriers that can impede communication. They will also learn about the concept of positive intent.
Next, participants will learn the basics of active listening.
In this session, participants will learn about, practice, and demonstrate paraphrasing techniques.
This session will give participants some useful questions and some proving techniques.
Next, participants will learn how body language can help resolve conflicts.
As a pre-assignment, participants were asked to complete a benchmark survey on their effectiveness at managing conflict. In this session, they will revisit their answers.
The Conflict/Opportunity Test
Using a role play, this session will give participants some questions that can help them identify the benefits of a conflict.
Conflict and Its Resolution
This session will look at a few processes that we can use to identify and resolve conflict.
Helping Others Through Conflict
Facilitation skills have become a cornerstone of many leadership models. This session will look at how facilitation, coaching, and group norms can be applied to conflict. Participants will also practice these skills in a role play.
At the end of the course, students will have an opportunity to ask questions and fill out an action plan.
Customised Training Session For Teams (Included No Charge)
Customised content is better content. Your employees will enjoy a better course with more fitting examples and case studies relevant to your team. While many training organisations charge for customised content, we offer it for free. The reason for this is we want to be a better match for training and rather than retrain, we want the initial training session to have better retention. Customised training does just that. Contact us today for more details on how we can customise a training session for you.
In-House Customised training benefits: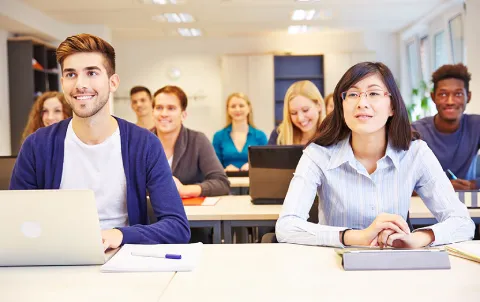 Creating Content (Contact us for Quotation)
Creating your very own courseware may be a better choice again as this will help you build exactly the modules and content to cover your needs and objectives perfectly. We have a group of people dedicated to creating courseware material and you can become the very new owner of your own training material. Contact us for more details on how we can create a manual to suit your team and build content for modules that you need instead of a generic focus. We are here to help.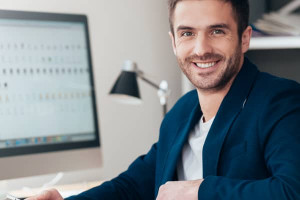 Instructor Led 1 on 1 Workshop
Choose your course and book in with one of our expert trainers. 4-6 hrs on a date specific to you. No need to wait for a date. Conducted online with Zoom. Duration 4-6hrs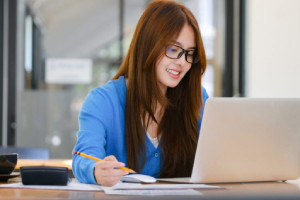 1 Hour Instructor Led Session
Meet with one of our expert trainers and discuss any module, course or workplace skill. Great to upskill and for downtime at work. Conducted online with Zoom. Duration 1 hr.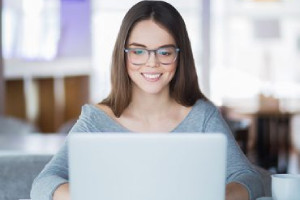 Self Directed Online Course
These courses are prerecorded with multiple activities, assessments and learning videos. Can be completed at your own pace.
Classroom Booking 1 Hr
Book in a 1hr session with one of our trainers
$110.00 AUD (per session)
Book Now