Office Etiquette Training
Office Etiquette Training
Available for Offices across Australia including Sydney, Brisbane, Adelaide, Perth, Canberra, Parramatta, Melbourne, Geelong, Gold Coast.
The workplace is an environment governed by long-standing rules and laws, both implicit and explicit. These regulations have been in place since time immemorial to promote harmony while encouraging positive behaviour from those within it. As such, these structures allow us to create a harmonious yet productive productivity space for everyone who participates.
Without cooperation in the workplace, there can be serious consequences. Disruptive conduct and destroyed property may result, ultimately leading to a stressful atmosphere for everyone involved. Respectful participation is essential in creating an efficient environment free of distress or complications.
Paramount Training and Development has partnered with professionals from all backgrounds to offer a unique Office Etiquette course. Receive expert instruction on how maximise your potential in the workplace through advanced social integration techniques!
Paramount Training and Development recognises that office etiquette can be both challenging to learn, as well as greatly impact one's progress in the workplace. Therefore, we created a specialised training program tailored to those individuals trying to bridge their gaps of experience with interpersonal relations. We believe all professionals deserve an opportunity for further development and advancement within their field; thus our Office Etiquette program is designed specifically with this purpose in mind.
Office Etiquette Training Outline
In the beginning we will kick off our workshop by introducing everyone and working together to create learning experiences. This is an opportunity for participants to explore their goals and set the stage for a day of growth and collaboration!
Topics covered in this course
Etiquette and Rules of Behaviour
At the start of our workshop we will delve into the realm of etiquette and its associated norms. Our discussion will encompass definitions protocols, for office courtesy as behavioural considerations that contribute to a positive work environment.
During this session we will provide empowering insights on conquering feelings of shame or embarrassment. Participants will gain tools to boost their confidence and become fearless!
This session aims to enhance participants professional communication skills by offering strategies for building working relationships with co-workers. We'll explore both nonverbal communication techniques that leave a lasting impression.
In this session participants will gain insights into the five elements of a successful handshake and learn how to perfect their greeting technique. A confident handshake can be an asset in business interactions!
During a session you'll learn tips on swiftly recalling names. An essential skill to master, in the professional world.
Making that Great First Impression
During this session we will explore the significance of making a positive initial impression and how clear communication can build trust between individuals. Additionally we will share insights on developing a demeanor to effectively convey meaningful messages.
Telephone and E-Mail Etiquette
This segment offers training on the principles of proper telephone etiquette. Participants will gain knowledge on how to communicate and professionally when utilising these communication tools.
To conclude this workshop provides an opportunity for students to have their questions addressed and develop a plan of action. Make sure you don't miss out on this chance!
Customised Training Session For Teams (Included No Charge)
We understand that our clients have unique insights into their business operations, and strive to provide them with the opportunity to tailor training courses according to their particular needs. All you have to do is make a customisation request – from basic font changes through all the way up to aesthetic design modifications – and we will take care of it for you! This guarantees maximum satisfaction with your learning experience because it has been crafted just for you by us. Learn more about what course customisations are available today when contacting our team, who are always ready help out in any way they can.
In-House Customised training benefits: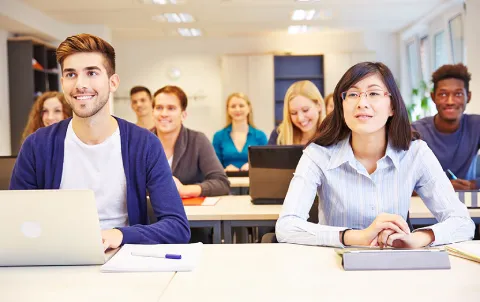 Creating Content (Contact us for Quotation)
Paramount is dedicated to providing high-quality training content that fosters a culture of growth and success among our valued clients. With an extensive online library, we offer comprehensive courses on various topics – but if you don't find what you need there, contact us for more details about how the Manual Creation service works! Our team will happily customise your course material with specific modules tailored just for you at competitive prices.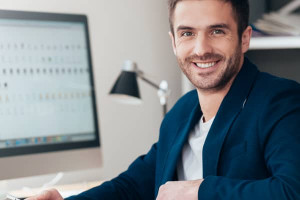 Instructor Led 1 on 1 Workshop
Get the personalised training you deserve – no need to wait for a scheduled course! With expert trainers, join us on Zoom at your convenience anytime over 4-6 hours on any date of choice.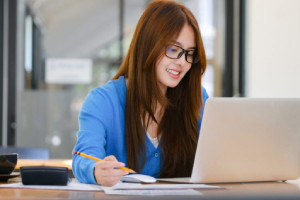 1 Hour Instructor Led Session
Have you been looking to advance your skillset? Our expert trainers are here for a one-hour online session with Zoom! Come join us and discuss any module, course or workplace skill – it's the perfect opportunity to boost your abilities while taking some downtime out of office hours.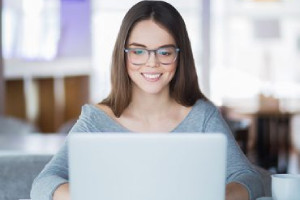 Self Directed Online Course
Our courses offer a totally flexible learning experience – with each session pre-recorded and full of dynamic activities, assessments and videos. Take your time as you progress at your own pace!
Classroom Booking 1 Hr
Book in a 1hr session with one of our trainers
$110.00 AUD (per session)
Book Now