Workplace Negativity Training
Workplace Negativity Training
As humans, our emotions form a fundamental part of who we are and significantly shape the way in which we interact with those around us. Behaviours such as happiness or anger can be catalysts for carrying out productive tasks, while sadness and depression may diminish one's capacity to work efficiently. The positive or negative feelings generated by ourselves or external factors will ultimately impact performance levels directly.
Many of today's workplaces can become toxic environments, and even the most resilient workers face difficult challenges. Uncooperative co-workers, overwhelming stress levels and offensive clients are only a few examples that threaten to bring down morale – which in turn impacts employee performance as well their mental health. The consequences here could range from anxiety to serious depression or suicide; making it crucial for businesses both big and small address this reality head on with help from qualified professionals working towards an emotionally supportive workplace environment.
The importance of the workplace cannot be overstated in today's fast-paced world. While ways to reduce stress like paid vacations are welcome, these solutions can only go so far and must seek a long-term success for workers dealing with negativity at their job. This is why Paramount Training and Development has developed its Workplace Negativity Training Program in order to provide lasting change within any office environment by helping professionals find balance when facing negative situations or interactions on the job.
The efficient functioning of the modern workplace is vital to our societies, especially now. Although it has its downsides, like disregard for individuals' health and welfare; meticulously managed operations are needed in order to maintain a productive environment. This requires personnel with adequate knowledge on how to identify issues which could have negative impacts and be able to mitigate them effectively – while also encouraging positive attitudes amongst workers that would make their work space more pleasant overall. At Paramount Training and Development, we focus on creating positive workplace environments through our Workplace Negativity Training. Let us guide you to a more productive workday!
Unlock the potential of training sessions and book your spot today! Our talented trainers are available across Australia in Perth, Adelaide, Canberra, Parrmamatta, Geelong Gold Coast Melbourne Sydney and Brisbane.
Workplace Negativity Training Outline
Join us for an engaging session as we get to know our participants and dive into the exciting learning opportunities ahead. Students will identify their individual growth goals that they hope to achieve through this workshop!
Topics covered in this course
Sources Of Workplace Negativity
Participants take a journey to explore the elements that cause stress at work, and how they can be channeled positively. They also uncover the impact of provoking conversations on moods, as well as understanding which objects evoke unpleasant memories associated with bad interactions in their presence.
Work Around Emotional Hazards
Employers and their teams have the tools to create the most supportive, productive workplace possible. In this session participants will gain insight into effective strategies for micro-level change within individual team members as well as macro-level guidance on modifying key elements of their workspace in order to heighten morale and productivity levels.
Be Capable Of Working With Difficult People
Participants in this session gain insight into various means of decoding the intent behind dialogue, allowing them to confidently handle any given situation with grace.
Identify Individuals Suffering From Office Negativity
Participants of this session are learning the essential tools to identify individuals in need, connect them with appropriate psychological services, and support their journey toward recovery.
Promote Practices For Mental Health
Participants in this session will be equipped with invaluable knowledge on how to ensure optimum mental health and unlock their full potential. Through tailored strategies and conversations, they'll gain insights into the many benefits of a sound mind – allowing them to achieve peak performance levels both mentally and physically.
Students will close their course experience with the ability to reflect and plan for future success. Through a period of Q&A, participants can leave feeling empowered to take actionable steps forward in practice.
Customised Training Session For Teams (Included No Charge)
Paramount Training and Development offers a wealth of resources to equip you with powerful tools for learning. We'll create your custom sessions from start to finish, just provide us with the details, from logo design to technical data – it's as easy as that! Plus they're free-of-charge. Let our experienced team do all the hard work while you focus on perfecting things like delivery or materials used; let us take care of building an engaging session fit uniquely for your company needs.
In-House Customised training benefits: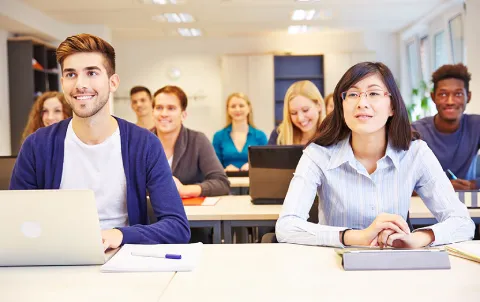 Creating Content (Contact us for Quotation)
At Paramount Training and Development, we provide exceptional opportunities to design customised content tailored specifically for your organisation – so you can get exactly what you need. Our experts will help guide the process of constructing personal training solutions that meet your unique demands; everything from creating workbooks with logos, selecting diverse trainers suited towards delivery style & tone etc., all the way down to deciding on technical data sources used or case studies included in sessions. We even offer bilingual services as part of our portfolio!
Work with Paramount to craft the perfect workbook experience – one tailored specifically to you and your organisation. Our collaborative approach ensures HR departments have content that lasts for years, as well as integrated lessons still applicable long after training sessions are complete.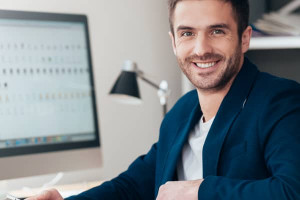 Instructor Led 1 on 1 Workshop
Take the wheel and steer your own learning journey with one of our experienced coaches. Pick a date that best fits you, no need to wait for an available opening. Conveniently join online via Zoom for up to 6 hours at your disposal!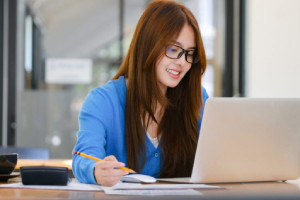 1 Hour Instructor Led Session
Enhance your professional development and strengthen workplace skill sets with the help of one our expert trainers. Take advantage of an online 1-hour session to explore any module or course through Zoom, allowing you to upskill during work hours!
Classroom Booking 1 Hr
Book in a 1hr session with one of our trainers
$110.00 AUD (per session)
Book Now