Stress Management Training
Stress Management Training
Australia Wide Training: Brisbane, Melbourne, Adelaide, Perth, Canberra, Parramatta, Geelong, Gold Coast.
The current workforce is suffering from job burnout and stress at epidemic proportions. All levels of workers feel overwhelmed, insecure, misunderstood, and stressed. With Covid-19 and other global issues affecting employees many feel overwhelmed by the demands of work and home. This workshop will explore the causes of stress and offer specific strategies for managing stress every day.
At some point in your life, you will encounter situations that will make you say, "I'm stressed" or "this is stressful." This is inevitable especially because we are living in a digital age which allows us to have an easy access to email, phones, and social media. For that reason, we are constantly bombarded by our surroundings. Dealing with stress has become an essential issue that needs to be addressed globally, especially in the corporate world.
Countless employees may be experiencing different stress levels in their everyday life – from meeting the deadlines, handling heavy workloads, and dealing with different types of people. Understanding how to deal with stress and being able to manage it will help an employee become more effective in his/her role. It will help a person to become motivated to complete a particular task or project and to increase productivity and performance level.
How This Stress Management Training Can Help
Stress Management Training by Paramount Training and Development is known to provide different techniques in dealing with stressful situations. If you would like to help your employees to respond positively through emotional and stressful situations, this session will be very beneficial to them. Our professional facilitators discuss the causes of stress and provides advanced and specific stress management techniques to build resilience in the workplace.
Stress Management Training Course Outcomes:
Tailor your Stress Management Course
We also offer other training sessions related to workplace health, safety and management, and more. We can also create your very own training session by letting you choose your own objectives or modules that are suitable for your team. If we don't have them in our huge library, our editing team can help by creating modules just for you. To know more about the customised training session, you may contact us or email us with your training requirements. We are also more than happy to show you a sample workbook and prove why Paramount Training and Development is the first choice for many.
Stress Management Training Outline
In the beginning of the session we will take some time to get acquainted with the participants and discuss what will be covered during the workshop. Students will also have an opportunity to share their personal learning goals.
Topics covered in this course
Understanding Stress and Its Impact on Us
To start off we will delve into the definition of stress and its effects. We'll also work on identifying stressors.
What Stress Is Really About?
During this session we'll explore aspects of stress. Additionally participants will learn about the effects of stress and what is known as "eustress".
Establishing a Strong Foundation
Next up we'll focus on the four pillars of stress management. Emphasis will be placed on relaxation techniques.
In this session participants will be introduced to two strategies for managing stress. They'll also learn about the Triple A approach; alter, avoid and accept.
Coping with Work Related Stress
This segment revolves around work related stress. Participants will have the opportunity to assess their levels of stress using an inventory tool. Moreover they'll identify solutions for managing stresses.
Tips for Effective Time Management
By including a bit of planning into our routines we can significantly reduce stress levels.
Participants will collaborate in groups to generate ideas, for time management.
Subsequently participants will receive suggestions, on how to manage their household in a manner that minimises stress. This includes budgeting, meal planning maintaining organisation and handling chores.
Identifying Drains and Energizers
To conclude the workshop participants will identify the factors that deplete their energy as those that invigorate them.
Towards the end of the day students will have an opportunity to ask questions and complete an action plan.
Customised Training Session For Teams (Included No Charge)
Editing the training course and its contents is not a problem for the customisation team. To kick off and work the magic all we need is the specific instruction of the client about what needs to be edited or included from the standard workbooks. It can include everything about the course, from the course books to the learning approach employed. We're always interested to listen to your needs for better training course content and make the session more personalised for you. The customisation service is also free, so it's a great way to show your employees you care, by choosing to develop a more connecting workbook. Contact our team for details.
In-House Customised training benefits: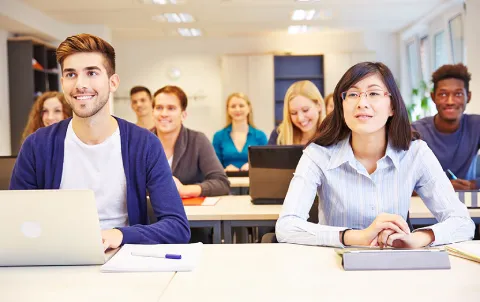 Creating Content (Contact us for Quotation)
One of our stronger points as a team is how we are prepared to respond to the requests of our clients. One of those requests from our clients is for a service that lets them create training course content for their own company. If it is so that our clients do not find the course subject they want in our collection of topics, they can ask for such a course to be made. Whenever a client lets our team know about a specific topic they want, we get right to work creating that training course content for our client. Contact us for details on our Courseware creation services.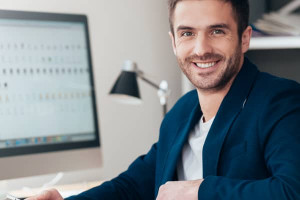 Instructor Led 1 on 1 Workshop
Choose your course and book in with one of our expert trainers. 4-6 hrs on a date specific to you. No need to wait for a date. Conducted online with Zoom. Duration 4-6hrs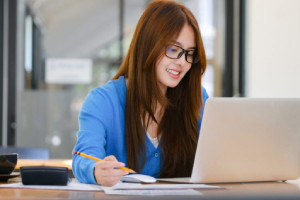 1 Hour Instructor Led Session
Meet with one of our expert trainers and discuss any module, course or workplace skill. Great to upskill and for downtime at work. Conducted online with Zoom. Duration 1 hr.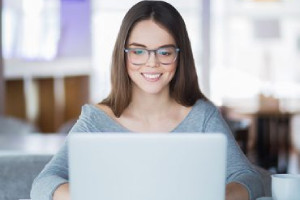 Self Directed Online Course
These courses are prerecorded with multiple activities, assessments and learning videos. Can be completed at your own pace.
Classroom Booking 1 Hr
Book in a 1hr session with one of our trainers
$110.00 AUD (per session)
Book Now