"Difficult Customers" Training
How To Handle Difficult Customers Training
Business activities can be unpredictable. Difficult customers present unique challenges and often require special handling to ensure optimum customer satisfaction. This session examines how strive for success in these tricky situations using a range of tactics, techniques, and strategies tailored to addressing the root cause of customers' difficulties and conflicts. Learn the skills necessary for managing patron emotions efficiently so that you feel empowered rather than overwhelmed when tackling difficult customer service problems!
Knowing how to properly manage demanding customers can be a game-changer for any business, and this course will provide the opportunity to do just that. You'll go beyond typical interactions––learning personality types so you're better equipped to handle different personalities in every situation as well as reading body language signals from your clientele. All of these skills add up into an impressive resume statement with potential positive repercussions on corporate image too!
Through this course, you and your team can attain the necessary skills to professionally manage difficult situations. Learn how best to defuse anger, appease angry customers and combat personality clashes with ease – setting both parties up for a positive resolution!
In this course, you'll gain the perfect mix of skills to successfully navigate even complex interpersonal relationships. You will learn how to manage different personalities, communicate with clarity and poise, make strategic use of body language – all culminating in an enhanced capacity for tackling difficult situations. The ultimate goal is higher customer retention rates and improved staff morale as well as problem-solving efficiency throughout your organisation
Difficult Behaviour Outcomes:
Every team is different and the situations or types of events that you experience may change also. Our team can design a training workbook to suit your type of industry and team. We will also be able to provide personality profiling tools to assist applicants with learning more about individual customers and their unique personalities so as to be more able to cater to their specific needs and interests.
Contact us to book your training in Melbourne, Parramatta, Gold Coast, Brisbane, Sydney, Adelaide, Canberra, and Darwin.
How To Handle Difficult Customer Training Outline
During the workshop, we'll be kickstarting our day by getting to know all individuals involved and outlining what's in store. Participants will also have a chance to identify their specific goals for learning during this experience.
Topics covered in this course
What is Customer Service?
This session will explore the fundamentals of customer service, helping you to understand who your customers are and how best to satisfy their needs. By building a better understanding of these concepts, we hope to help equip you with the tools necessary for delivering excellent service!
Participants will analyse the insights revealed by their responses to questions about customer service beliefs and assumptions. This reflection provides an ideal opportunity to sharpen our understanding of how customers interact with a business, enabling us to optimise services for maximum client satisfaction.
This session will equip participants with the necessary communication tools to build meaningful relationships. From developing empathy, recognising body language cues, asking thought-provoking questions and actively listening – we'll explore key strategies that foster successful interpersonal interactions.
Dealing with Difficult People
This interactive session will provide attendees a chance to delve into the complexities of certain customer behaviours, acquire techniques on how to manage difficult customers, and exchange experiences with those they find most challenging.
Following this comprehensive course, participants will have the chance to reflect on their learning and craft an action plan for future success. Additionally, our instructors are available to answer any questions they may have along their journey.
Customised Training Session For Teams (Included No Charge)
Our company is proud to be able to offer customisable content for our training courses. Our valued clients are invited to tailor features such as workbooks, certificates and delivery of material according the their needs. These modifications come with an array of options from styling and wording, providing a more tailored experience that suits each individual customer's requirements best – all at no extra cost! Discover why personalising your course enhances learning outcomes today!
In-House Customised training benefits: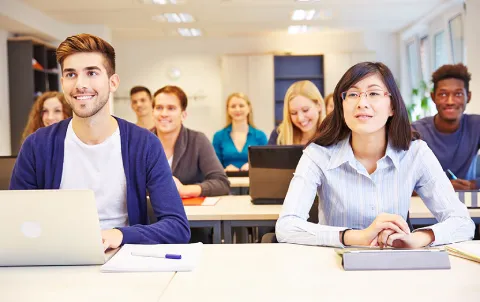 Creating Content (Contact us for Quotation)
Paramount is committed to exceeding expectations with its exceptional content. We can create tailored training courses to meet the exact needs of our valued clients and provide them ownership over their courseware. Our experienced team includes writers, editors and researchers who are ready for your instructions – contact us today to find out how we can help!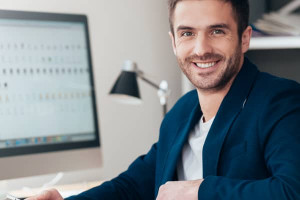 Instructor Led 1 on 1 Workshop
Get started with one of our experienced trainers and tailor your course to fit you! Choose a specific date that works for you without having to wait; simply connect online with Zoom. Our expert educators will guide you through the content in just 4-6 hours.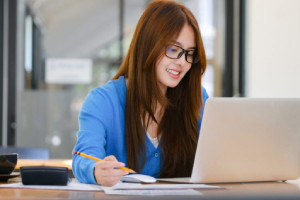 1 Hour Instructor Led Session
Enhance your skillset today with a one-hour session hosted by our team of experienced trainers. From modules to courses, or even workplace techniques – the choice is yours! Rediscover productivity and benefit from upskilling in an online setting via Zoom.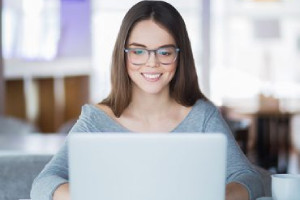 Self Directed Online Course
Our courses offer a flexible learning experience, with multiple engaging activities and assessments to aid your comprehension. You'll benefit from prerecorded videos so you can progress at the speed that best suits your needs!
Classroom Booking 1 Hr
Book in a 1hr session with one of our trainers
$110.00 AUD (per session)
Book Now