Managing Difficult Conversations
Managing Difficult Conversations Training
We offer unique solutions tailored to meet the needs of each individual customer, no matter where they are located in Australia – from Sydney and Brisbane through Canberra and Melbourne, down to Parramatta, Geelong or even on the Gold Coast.
In the professional context, conversations can open many doors and create potential connections. However, if not handled properly or with appropriate etiquette they may also bring unfavourable outcomes: customers could become too skeptical or potentially aggressive when presented with a product pitch. The worst case scenario involves an irate customer that has lost interest in purchasing the item at hand – leading to damage of reputation among co-workers and financial losses for business entities. In this comprehensive training course, professionals will improve the essential ability to confidently and professionally manage challenging conversations. Through practical exercises in stress management, objection handling techniques, customer service basics and more – participants can develop their skillset for averting even the most difficult of conversational scenarios. With a deep understanding of questioning techniques and body language as well – they'll be sure to learn how proactively prevent future roadblocks while staying poised when facing adversity head-on!
Difficult conversations can have catastrophic results, especially in the professional world; missed sales pitches and a loss of potential customers are often only some of these effects. To help tackle this issue head-on, we offer specialised training sessions that focus on preventing and resolving challenging situations by discussing body language techniques, stress management strategies as well as questioning approaches – all with customisable options to suit specific needs! If our services sound interesting or if you require more information about them then please don't hesitate to get in touch – We'd be delighted to answer any queries you may have!
Managing Difficult Conversations Training​ Outline
To start off our workshop we will have an opportunity to get acquainted with each other and discuss the agenda. We will then give participants the chance to focus on their goals allowing them to make the most of this learning experience!
Topics covered in this course
Choosing to Have the Conversation
Handling challenging conversations can feel overwhelming. It doesn't have to be! In this session we will explore how you can plan for outcomes by considering consequences and examining your perspective. Discover ways to approach with intentions and determine what you aim to achieve from any given situation thus enabling successful dialogue.
Tools for Successful Conversations
This session will provide participants with tools for fostering conversations. You'll learn how to use body language craft statements actively listen and ask relevant questions using probing techniques – all crucial elements for ensuring successful communication outcomes every time!
Selecting the Right Time and Place
In this session valuable advice will be shared on selecting a setting and timing for challenging discussions. Participants will gain strategies that can maximise their chances of success.
Framework for Handling Difficult Conversations
Participants will explore a seven step structure that paves the way, towards resolution of conversations.
They will also create a customised plan to help you effectively prepare and carry out interactions, in the future.
Throughout this seminar attendees will learn how to navigate conversations that may potentially jeopardise their well being. Explore strategies for handling conversations and leave feeling empowered!
By the end of the course participants will have the chance to role play conversations they have recently encountered to gain real world insights.
As their studies come to a close students will have an opportunity to ask questions and develop a plan, for implementation.
Customised Training Session For Teams (Included No Charge)
Choose a customised training session to ensure your needs and objectives are covered in an engaging way. Your employees will benefit from the redesigned material, images, questions and relevant content – all tailored to them free of charge! Get in touch today for further information on how we can guarantee success with these personalised sessions.
In-House Customised training benefits: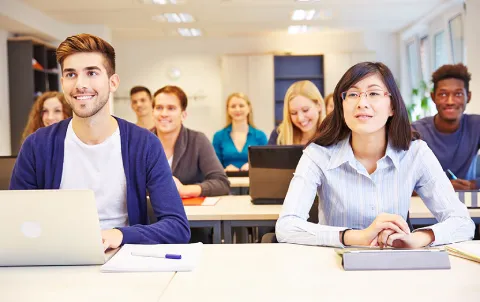 Creating Content (Contact us for Quotation)
Our team of professionals is ready to help you find the perfect course or solution for your organisation. Our comprehensive creation process ensures that every need and objective are addressed with a stunning workbook tailored uniquely for you. From experienced researchers to expert content writers, our skilled staff will craft something extraordinary just for you! Get in touch today and let us show how we can create an exceptional piece of work specifically designed around your needs – all at competitive prices.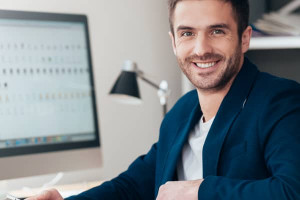 Instructor Led 1 on 1 Workshop
Our seasoned trainers are ready to help you get your courses up and running. Book with us today for a personalised, virtual training experience that lasts anywhere from four to six hours – no need wait; it can be scheduled on the date of your choice! Zoom video conferencing ensures an effortless learning opportunity.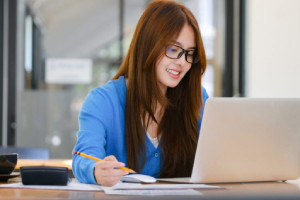 1 Hour Instructor Led Session
Our expert trainers are on hand to help you make the most of your professional growth! From modules, courses and workplace skills – take an hour out of your day for new knowledge that'll pay dividends in no time. Make use of our convenient online Zoom sessions today.
Classroom Booking 1 Hr
Book in a 1hr session with one of our trainers
$110.00 AUD (per session)
Book Now