Sales Presentation Training
Sales Presentation Training
We hold training sessions Australia Wide including Canberra, Gold Coast, Sydney, Brisbane, Parramatta, Melbourne, Adelaide, Darwin, and Perth.
Presenting to an audience can be a daunting experience; it is quite normal to worry they may not take our ideas seriously, or even worse – that we might suffer from stage fright during the presentation! But don't despair: such fears are common and there are things one can do in order to overcome them. Business presentations come with their own set of challenges but understanding how best face these issues will help ensure success.
Become confident and persuasive with your sales presentations! In this training course, you will acquire the key skills to make lasting first impressions, present proposals confidently and aid memory during visual & verbal sales. Learn how body language & word usage plays a crucial role in influencing people's decisions for better business outcomes – all within an engaging environment.
Sales Presentation Objectives
Delivering persuasive sales presentations can be an intimidating but rewarding endeavour. Prepare yourself to make a lasting impression and increase positive outcomes with this specialised training course! Learn how to confidently present proposals, use the right body language, vocabulary and vocal pitch; plus sharpen your visual & verbal recall for successful speech delivery.
Sales Presentation Training Outline
Introduce yourself to the participants. Discover what awaits you in this workshop! Along, with that we'll also identify the learning goals of each student.
Topics covered in this course
Business writing is quite distinct from writing. In this course we will explore the subtleties of informal proposals providing participants with skills for creating persuasive documents in any professional environment.
This session aims to equip participants with an understanding of how to construct and present their proposals. We'll discuss strategies for gathering background information offer tips on structuring the proposal and introduce terminology for labeling different versions of a draft proposal as it progresses from concept to completion.
Putting Your Thoughts into Writing
Starting a proposal doesn't have to be complicated. In this lecture we'll cover three steps that participants can use as a foundation, for their research and apply them through a case study!
During this lecture we will delve into both indirect types of proposals. Participants will then apply their acquired knowledge to transform a proposition into an intriguing suggestion.
Uncover the power of editing! This session will provide insights into techniques for making your writing more accessible and captivating including evaluating readability through indices.
The Art of a Firm Handshake
Greetings play a role in any presentation. In this session we will explore the subtleties and significance behind offering a handshake as an introduction to new contacts.
Preparing for Your Presentation
Equip yourself with knowledge! Join us to discover how you can refine your speech and achieve desired outcomes without appearing assertive. Additionally gain advice on preparing in advance for negotiations.
Key Ingredients for a Winning Presentation
Join us to unveil the secrets of success! This session will guide participants in discovering strategies for accomplishing their goals combining lectures with interactive group exercises.
Dressing Appropriately. Making an Impression
This enlightening session will steer participants towards success. Learn tips and tricks, on creating an image that leaves a lasting impact!
Sharing Insights through Presentations
To conclude the days activities each participant will deliver a two to three minute talk sharing their thoughts. At the end of our workshop students have the opportunity to gain insights, through discussions and devise plans, for future involvement.
At the conclusion of our workshop, students can gain valuable insight by engaging in open dialogue and formulating plans for future engagement.
Customised Training Session For Teams (Included No Charge)
Our company offers tailored training courses for our clients that make sure each team member is equipped with the knowledge they need to succeed. Our cutting-edge course materials are constantly updated and have free customisation services, allowing us to adjust any material precisely according to individual client requests. We keep connected so we can provide an environment where teams grow together through learning opportunities – a perfect fit for their growth potential!
In-House Customised training benefits: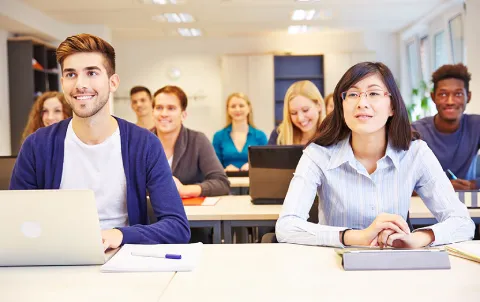 Creating Content (Contact us for Quotation)
Requesting a tailored training course has never been easier. Our professional content team is here to craft custom-made, high quality courseware that guarantees success with your learners – all you have to do is get in touch! Let us create the right educational materials for you and your team's unique objectives. Contact us today and experience learning at its best!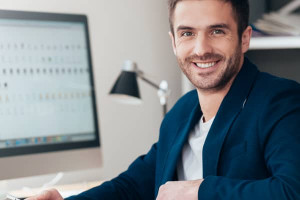 Instructor Led 1 on 1 Workshop
Become an expert in your field with one of our courses! Schedule a training session tailored to meet your needs and conducted online through Zoom – no more waiting for particular dates. With just 4-6 hours, you can easily become the master of any subject matter.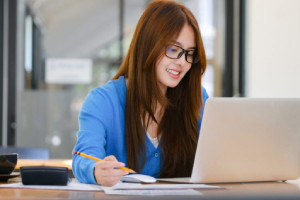 1 Hour Instructor Led Session
Tune-in to one of our knowledgeable training sessions and explore the possibilities for your professional development. Our 1hr online Zoom meetings will provide a great opportunity for you to boost your knowledge on any course or workplace skill, making it ideal even during those brief moments away from work.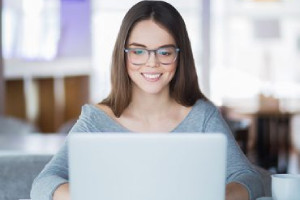 Self Directed Online Course
Transform your learning experience with our convenient prerecorded courses that offer a wide range of activities, assessments and engaging videos – all at the speed you prefer.
Classroom Booking 1 Hr
Book in a 1hr session with one of our trainers
$110.00 AUD (per session)
Book Now