Workplace Harassment Training
Workplace Harassment Training
Workplace harassment can have devastating impacts – not only for the employees facing such behaviours, but also on a company's success. The consequences of an unhealthy environment are far-reaching and irreparable; low morale in addition to decreased productivity levels should be anticipated when dealing with workplace harassment issues.
Our Workplace Harassment training session is designed to give business owners and employees the information they need to stop harassment from happening in their workplace. With our help, participants can gain essential solutions that will reduce or even eliminate any traces of inappropriate behaviour for a safe and productive work environment.
The workplace should be a safe environment, free from all forms of violence and harassment. This training session is designed to equip employees with the knowledge they need to react quickly in times of trouble – allowing them the power and confidence to address issues before they escalate. By providing participants with this aptitude, we'll ensure that everybody has their voice heard if confronted by such pernicious behaviour; ultimately ensuring problems can be solved swiftly and effectively for everyone's benefit without any further disruption or distress.
Our specialised trainers are adept at delivering sensitive material with tact and expertise. We can tailor sessions to meet your objectives by combining modules centered around communication, as well as other topics requiring a gentle touch. Let us craft an effective training program for your team today!
Training and workshops available in Adelaide, Darwin, Sydney, Canberra, Melbourne, Parramatta, Perth, Gold Coast, Brisbane
Learn more about how we are able to assist by contacting us today. We are here to help.
Workplace Harassment Training Outline
At the beginning of our session, we will be getting to know one another and delving into what this workshop entails. Additionally, participants can create personal goals for themselves that they hope to achieve by the end of it all!
Topics covered in this course
Participants will delve into the subtleties of harassment by examining its legal, literary and reasonable man/woman interpretations.
Defining Sexual Harassment
This dynamic session will explore sexual harassment from all angles, providing participants an opportunity to broaden their understanding of the issue through engaging lecture and small group discussion. We'll delve deep into key definitions as well as examine common scenarios that could potentially be interpreted as harassment.
This session will delve into how organisations can optimize their operations through comprehensive harassment training. We'll explore the many benefits it offers and uncover solutions for creating a more secure workplace environment.
Creating a Harassment Policy
Establishing a zero-tolerance policy on harassment is key for any business. We will uncover the essentials of formulating, launching and keeping track of policies that keep your team safe – as well as outlining fundamental elements to include in staff training sessions.
Other Prevention Strategies
Let's take a deeper dive into how we can ensure safe and respectful group dynamics, empowering all participants to thrive.
Participate in this session and learn how managers can proactively set up a safe workplace. Through both lecture and role-playing exercises, discover the key strategies which help ensure responsible monitoring of their workplace.
Becoming knowledgeable on harassment is an important step to creating a safe and respectful workplace. We will discuss six strategies that can reduce the risk of any unwarranted behaviour or misinterpretations in your professional life.
What If It Happens to Me?
Let's explore how to effectively communicate and build your confidence in saying "no" if faced with a harassing situation! During this session, we will conduct an interactive role play to give participants the opportunity to practice their newfound skills.
What If It Is Happening to Someone Else?
As a manager, it can be challenging to know how best to proceed when you think or are aware of harassment occurring in the workplace but no complaint has been filed. In this presentation, we'll explore possible paths forward and ways of resolving difficult scenarios ethically.
Someone Has Filed a Complaint Against Me!
Facing a daunting situation can be overwhelming, but don't panic! During this session we'll cover the proper steps to take in order to effectively handle any complaint presented against you.
Proactivity is essential, but employers will inevitably encounter a harassment complaint at some stage. To ensure fair and effective handling of these situations, let's explore the four core components for dealing with such an issue.
Handling False Complaints
When dealing with suspected false harassment claims, it's critical to be mindful of how you proceed. This session will provide insight into navigating these delicate scenarios and dispel any uncertainty surrounding best practices.
Claimants can now explore the option of utilising mediation as an alternative to filing a complaint. Get ready for an in-depth discussion on how this process works, when it is and isn't appropriate, culminating with a hands-on role playing experience!
Investigating a Complaint
As part of this session, we will explore the nuances of effective harassment investigation. We'll cover when it is necessary for an organisation to initiate proceedings and who should be involved in the process. Additionally, we'll discuss how organisations can develop processes that ensure fair outcomes are reported without fail.
In this session, we will explore the pros and cons of deciding who has ultimate authority in resolving customer complaints. We'll also discuss when it is most beneficial to involve legal counsel as part of the process.
During this session, we will explore multiple paths to resolving a harassment complaint; each tailored specifically for the complainant, respondent and organisation. Let's discuss how these solutions might look in practice!
After handling the difficult situation of a work-place harassment complaint, managers and organisations can help encourage employees to return to their daily lives in peace. This session will provide an opportunity for all involved parties discuss how best this transition process can be supported.
After gaining an understanding of the harassment process and all its intricacies, participants can dive right into a hands-on experience by role playing four stages within it: initial consultation with an advisor, formal complaint filing, investigation initiation, then ultimately reaching a decision. Detailed case files are provided to ensure maximum realism – get ready for some true immersion!
Students can look forward to wrapping up the course with both a Q&A session and an action plan, allowing them to make strategies for immediate application of their new knowledge.
Customised Training Session For Teams (Included No Charge)
Transform your course with our customisation services – get in touch to customise it and make the learning process more effective! Our experts are here to help you understand how this can benefit you, so don't hesitate – book a session today.
In-House Customised training benefits: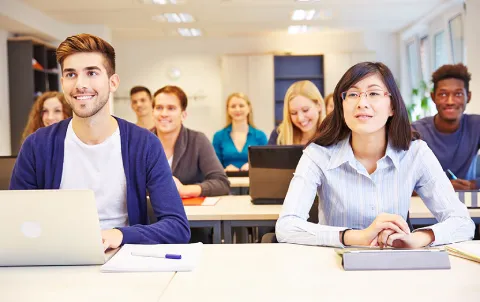 Creating Content (Contact us for Quotation)
Need a custom training course to meet your unique needs? Let us create it for you! Get in touch today and receive an estimate on the perfect solution.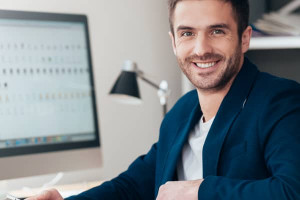 Instructor Led 1 on 1 Workshop
Get set for your next adventure! Our expert trainers are on hand to guide you through the perfect course tailored just for you. No need to wait – book in now and get ready to take part from home in a 4-6 hour interactive session with Zoom.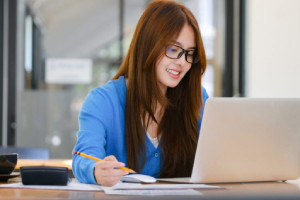 1 Hour Instructor Led Session
Take this opportunity to sharpen your skills with the help of one of our highly experienced trainers. Learn about any module, course or workplace skill in just an hour via Zoom for ultimate convenience and comfort. Maximise productivity during downtime by investing into yourself!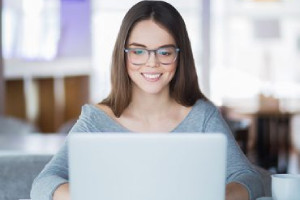 Self Directed Online Course
Enjoy the flexibility of learning at your own pace with our courses. Each course is pre-recorded and specially designed to include multiple activities, assessments and video lessons for a broad understanding of material – making it easier than ever to reach your educational goals!
Classroom Booking 1 Hr
Book in a 1hr session with one of our trainers
$110.00 AUD (per session)
Book Now