Workplace Health Training
Workplace Health Training
Make the most of your workplace to achieve maximum efficiency and productivity. Our customised Workplace Health Session is designed for individuals and teams, helping them understand how important correct lifting techniques, seating arrangements and a healthy diet are in order to create an efficiently run team environment. Through interactive games we demonstrate these concepts further, as well as providing tips on maximising motivation levels; so you can see results quickly! We offer our training services across Australia including Parramatta, Darwin & Gold Coast through to Canberra via Sydney or Melbourne before arriving at Adelaide with Perth or Brisbane – let us work together towards a healthier workforce today!
Take your team to the next level by introducing them to our Workplace Health Training. Our experts will provide an interactive session which speaks directly to health benefits in key areas and use real-world examples of unhealthy – as well as healthy – workplaces. You'll quickly see how a healthier, happier workplace can lead not only improved employee morale but also boosted performance outcomes across the board!
Workplace Health Options
Tailored Workplace Health Training
Let us work with you to develop the top performance for your workplace! Our training capabilities are unparalleled, offering custom modules and packages tailored precisely to help boost employee health and productivity. Whether it's an intensive session or a long-term program, our skilled trainers can curate materials that ensure effective improvement in key organisational areas.
Create a healthy workplace for your organisation and reap the rewards! This session will provide vital insight into how to reduce employee stress, increase motivation and productivity, as well as foster stronger workplace relationships. Taking these steps can seriously strengthen your team's overall wellbeing – unlocking newfound benefits down the line.
Achieve your training goals with our free custom outline! Call us at 1300 810 725 to learn more about this beneficial session.
Workplace Health Training Outline
Welcome to the workshop! To kick off our time together, we'll get acquainted before diving into identifying and setting educational goals. Students will be able to define objectives for their learning journey ahead.
Topics covered in this course
Introduction to Workplace Health and Safety Concepts
Come to this session and discover all the ins-and-outs of workplace health: what it means, why it's important and the models which can help you successfully manage safety in your business.
Chemical & Biological Agents
In this educational session, attendees will develop an understanding of the definitions and dynamic risks posed by chemical and biological agents. Through learning more about these hazards, participants can better identify potential risks to informed decision-making related to safety measures for their environment.
During this session, attendees will delve into the dynamic realm of physical agents and explore human reactions to them. From noise pollution to thermal stress and radiation exposure – no hazard is left unturned!
This session offers a great opportunity to understand the purpose and practical implications of ergonomics. Attendees will gain insight into how best-practice measures can help ensure optimum wellbeing in any setting.
Psychosocial Hazards and Workplace Violence
This informative session will help participants gain insight into stress, offering a comprehensive understanding of the transactional model and its impact. Participants will also examine key sources and effects of this common phenomenon – gaining valuable information to begin navigating life's more difficult moments.
Managing Psychosocial Hazards - Workplace Wellness
In this session, we will explore how to cultivate a workplace environment that encourages productivity and well-being. From work-life balance to flexibility in the office space and job sharing opportunities, as well as prevention of violence through safe working practices – all while maintaining healthy lifestyle habits – let's find out more!
The Legislative Framework for Health, Safety Management
The upcoming session is designed to equip participants with the essential knowledge of their legal rights and obligations both as an employee and employer. Join us for a comprehensive look into workplace dynamics!
Workers' Compensation Management and Disability Management (if requested)
During this important session, we will explore the essential elements of worker's compensation benefits. This includes finding ways to ensure that injured employees are appropriately compensated and equipped with effective assessment methods for WCBs. We'll also look at how disabled workers can be managed so they can safely return to work as soon as possible.
Upon completion of the course, students will be encouraged to ask thought-provoking questions and develop a personal action plan that reflects their learning.
Customised Training Session For Teams (Included No Charge)
At our company, we understand the importance of customised training sessions that take a local approach. That's why part of our success is due in large to your input! To ensure you get exactly what you need and nothing more, we have tailored an entire service just for manual customisation – with no additional fees or extra cost. Our highly skilled design team can modify several components such as workbook style, delivery methods and certificate colors to perfectly fit your instructional needs. You also have access to a wide range of activities that give you control over activity frequency types so each session has maximum impact on learning objectives.
In-House Customised training benefits: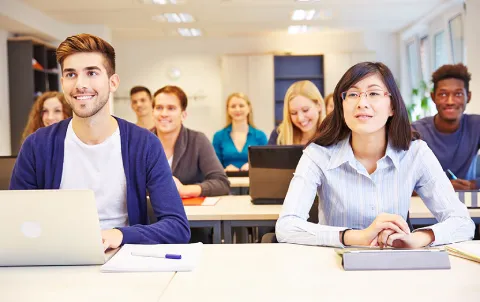 Creating Content (Contact us for Quotation)
Paramount draws on creative expertise and an impressive capacity for innovation to custom-design training manuals tailored to your exact requirements. Whether you need company logos, images or graphs; case studies, research or additional languages – name it, we'll add it! Our comprehensive resources make us the perfect partner in creating a bespoke courseware specifically suited to your organisation's needs. Get in touch with us today for more information about what services are available and associated costs.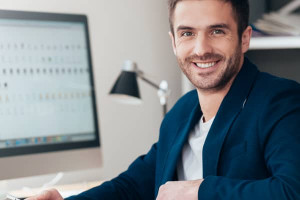 Instructor Led 1 on 1 Workshop
Take control and schedule your very own in-depth training session with one of our knowledgeable experts. Whether it's 4 or 6 hours, determine when to start: no need for waiting around! All conveniently conducted online through Zoom so you can learn at home; get ready for an intensive course today.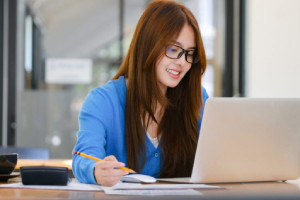 1 Hour Instructor Led Session
Looking to get ahead in the workplace? Book an online meeting with one of our top-tier trainers and unlock invaluable skills! Our 1 hour Zoom sessions are perfect for demonstrating proficiency or even just taking some time out during work. Unlock your true potential today!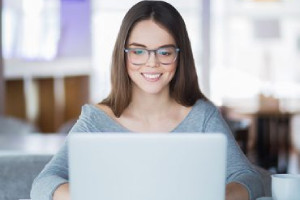 Self Directed Online Course
Gain access to a comprehensive suite of learning resources, including prerecorded courses with activities and assessments plus instructional videos. Take your time – learn at your own pace!
Classroom Booking 1 Hr
Book in a 1hr session with one of our trainers
$110.00 AUD (per session)
Book Now