Presentation Skills Training
Professional Presentation Skills Training
Australia Wide Training including Sydney, Brisbane, Adelaide, Melbourne, Perth, Canberra, Parramatta, Geelong, Gold Coast.
A leader or resource person's ability to speak to large crowds, maintain their attention, and convey what they wish to tell these large groups of people is a commonly used tool in their skillset. Effectively conducting speaking activities and in this case facilitating presentations in general is extremely valuable and highly useful for most companies. Professional presenters are a cornerstone of the corporate world as they can give informative, yet cost-effective presentations, lectures, and seminars that can quickly and effectively teach huge numbers of people important and focused information that they can utilise in their respective professions while remaining comfortably within the many restrictions that have already been imposed on them.
Valuable as a presenter may be, finding someone to properly conduct one is difficult. Finding someone who can do this on a professional level is even more of a challenge. They have to be even more efficient in their design, material, and methodology when it comes to presenting their range of material. As such their delivery and presentation need to be much more precise and concise. The pressure is truly on for the Professional speaker as everything they must do is basically what they've always done but at a higher level.
At Paramount Training and Development, we see all the complexities, troubles, and issues that the professional presenter needs to worry about; we also see the demand for someone to be able to conduct presentations as the knowledge and delivery needs to be quite useful for most attendees. To address both sides, we've constructed our Professional Presentation Skills training course for willing and capable presenters ready to for more with the intended goal of tutoring these learners on how to become more effective at their role.
The keywords to effective presentation are consistency and dynamism. Presenters must be consistent with themselves and how they handle their audiences, as well as the material they present, and how they present it. Dynamism comes into play when one considers the kind of audience that the presenter is working with, the environment they're made to present in, and the scarce resources that they are usually limited to. Professional presenters are under even greater scrutiny, as their presentations must meet all these criteria while also being done in greater scope and detail, are demanded to be more insightful and impactful, and to have their material and themselves as quickly as possible while also having to present in harsher conditions and at the risk of more things failing on them. No surprise then that while the demand for professional presenters is on a steady climb, not all that many individuals are stepping forward and offering their services. To help meet demands and to facilitate the growth of willing and able presenters, Paramount Training and Development developed this specific course with the goal of allowing more presenters to develop and expand their abilities so that one they may put their Professional Presentation Skills to good use in a market with a growing demand for them.
Professional Presentation Skills Training Outline
In this course we will have discussions to explore areas of focus and help participants define their specific learning objectives. It's an opportunity to ensure that everyone benefits from this experience and achieves outcomes!
Topics covered in this course
3 Keys to Success in Business Presentation
Participants will acquire the skills to guarantee success in their presentations by focusing on three elements. They will also gain insights into delivering presentations from professionals.
Discover why it is crucial to prioritise your audiences needs when planning events or activities. Learn how keeping your audience at the center of everything you do can lead to outcomes.
Begin To Plan For The Emotional Injection
This session encourages participants to delve into the science behind how audiences comprehend information and why certain types of information are better retained. Participants will enhance their learning abilities. Become adept, at identifying content that's both engaging and informative.
Design & Develop to Build Confidence in You and Your Message
Participants will learn how to craft impactful presentation materials and refine their communication skills allowing them to confidently deliver their message.
Presenting Yourself and Your Message With Confidence
By participating in this program individuals will develop the self assurance and expertise required to deliver presentations that motivate both the presenters themselves and their audience.
This course has been developed to provide students, with the skills and knowledge needed for success. Towards the end of the program you will have an opportunity to engage directly with our facilitators by asking questions and finalising an action plan.
Customised Training Session For Teams (Included No Charge)
At Paramount, our commitment to delivering the best possible customised workbooks is unparalleled. Our team of experienced professionals will tailor your learning program according to specific preferences, taking into account factors such as readability and conciseness in content delivery while also personally adjusting choice of modules – all free-of-charge! With a flexible approach that utilises state-of-the art methods for training sessions and lessons alike, we provide an unrivalled standard when it comes to quality assurance.
In-House Customised training benefits: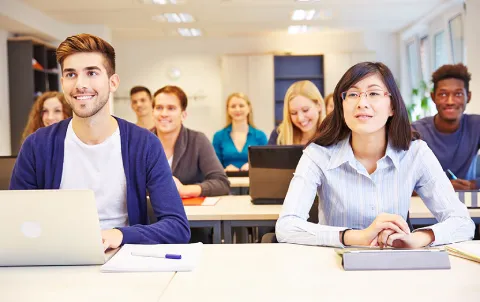 Creating Content (Contact us for Quotation)
Our expert team is here to make your content creation easier and more flexible. Whether you have the materials or not, we are prepared with what it takes to create a workbook that meets your exact standards. We can also provide company logos and statistical data as needed for any project – even creating something from scratch! If there's anything else our teams can do to help ensure effective training sessions while bringing your objectives into reality, don't hesitate contact us today!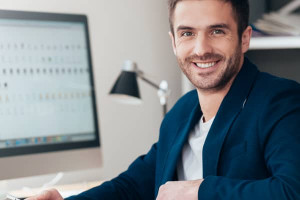 Instructor Led 1 on 1 Workshop
Make your professional development goals a reality with one of our expert trainers! Our courses cover 4-6 hours, giving you the perfect opportunity to pursue knowledge and sharpen skills without having to wait for an available date. This can all be done online via Zoom – so sign up today and start evolving towards success!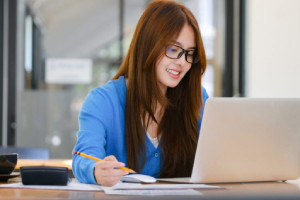 1 Hour Instructor Led Session
Stay ahead of the curve and get all your professional training needs met with one of our renowned expert trainers. Whether you want to learn about a module, course or workplace skill – we've got you covered! Enjoy personalised top-of-the line instruction from anywhere in just 1 hour sessions through Zoom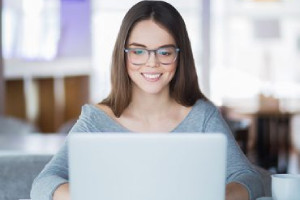 Self Directed Online Course
Gain access to interactive and engaging learning experiences with our pre-recorded courses. With multiple activities, assessments, and videos included – you can complete the course at your own chosen speed!
Classroom Booking 1 Hr
Book in a 1hr session with one of our trainers
$110.00 AUD (per session)
Book Now