Employee Termination Training
Employee Termination Processes Training
Firing an employee is a difficult task that requires careful consideration. At times, despite all efforts of open communication and encouragement to improve performance, termination may be the only option remaining. Preparing for this decision must take into account facts rather than emotion; it should always remain as a final step taken after exhausting every other possible scenario for improvement.
Through our Employee Termination Process workshop, your participants will learn the essential competencies for successfully and respectfully navigating employee departures. With this empowering insight, they can feel confident that even in challenging circumstances their decisions are sure to build a foundation of trust within their organisation.
Training Objectives
Create employee performance plans
Identify employees who should be terminated
Establish effective termination meetings
Know the "Do's" and "Don'ts" of firing an employee
Be able to conduct exit interviews
Secure your spot in our upcoming training today! Any questions? Give us a call at 1300 810 725 or reach out via our website. We're happy to help you learn more about the opportunity.
Employee Termination Processes Outline
On the day of our workshop we will introduce everyone to each other. Provide an overview of what participants can expect throughout their learning journey. Individuals will have the opportunity to set their goals as they progress through the program.
Topics covered in this course
Placing an Employee on a Performance Improvement Plan (PIP) Prior, to Termination
In this presentation we aim to equip participants with the knowledge and skills to create PIPs. Attendees will learn techniques for utilising this tool and gain insights into its usage.
Identifying Employees Who Should Be Terminated
Through this session participants will gain the ability to recognise employees whose unacceptable job performance poses risks for the company. Attendees will become well versed in identifying warning signs that may lead to termination and understand how best to address these issues.
Considerations When Organising a Termination Meeting
During this segment we will guide participants on following procedures, for conducting termination meetings. They will learn about timing, location, invitees and best practices for handling each situation
Conducting an Employee Termination Properly
In this session we will discuss recommended approaches that ensure respectful employee dismissals.
We will discuss strategies that involve using language in a professional manner reflecting on past feedback, on performance addressing specific concerning behaviours and initiating termination proceedings early in the week for optimal outcomes.
Important Elements to Include in an Employment Termination Checklist
Afterwards participants will gain insights, into the factors to consider when concluding an employment relationship.
What Not to Do When Terminating an Employee
In this session participants will learn how to handle employee separations. We will explore approaches to avoid firing techniques seen in movies and focus on protecting both parties involved while navigating real life employment terminations.
Conducting Exit Interviews
During this session attendees will learn who should be involved in the exit interview process. When it should be conducted. They will also understand how these interviews can provide business value and grasp their purpose and significance.
As the course comes to an end students will have an opportunity to reflect on what they have learned and how they can apply it in their environments. We encourage questions. Encourage students to create action plans tailored to their unique situations.
Customised Training Session For Teams (Included No Charge)
Our team of workbook editors are ready to unlock the potential of your organisation with customised resources tailored directly to you. Our unique approach ensures that no two businesses get the same training, enabling truly bespoke experience for each one! Invest in your professional development today and take advantage our free customisation options when booking a team session.
In-House Customised training benefits: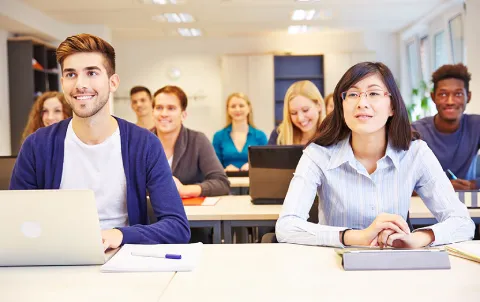 Creating Content (Contact us for Quotation)
Transform your team with custom training tailored to fit the unique needs of your organisation. Our experienced writers and editors will collaborate with you to craft a comprehensive course outline, as well as an accompanying reference manual from scratch. Get in touch for more information or schedule a free quote today!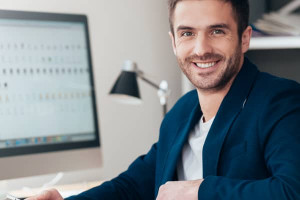 Instructor Led 1 on 1 Workshop
Let one of our experienced instructors help you develop your skills and take the next step on your career path. Select a course that fits with your goals, then book in for personalised instruction – tailored to meet around date preferences without waiting! Learn remotely through Zoom video conferencing over 4-6 hours.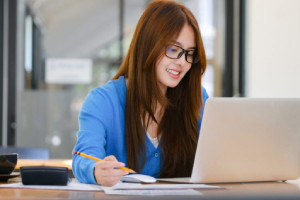 1 Hour Instructor Led Session
Unlock the secrets of success with one of our experienced and knowledgeable trainers. Schedule an hour-long, virtual session to explore any module, course or workplace skills – perfect for developing your skill sets while passing time at work!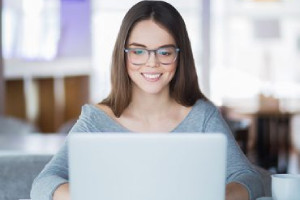 Self Directed Online Course
Make your learning journey easy and flexible with our collection of pre-recorded courses! Our multimedia resources include engaging activities, assessments and videos – all available at the click of a button for you to work through in accordance with your own schedule.
Classroom Booking 1 Hr
Book in a 1hr session with one of our trainers
$110.00 AUD (per session)
Book Now