Training available Australia Wide including Geelong, Parramatta, Brisbane, Melbourne, Adelaide, Sydney, Perth, Canberra, Gold Coast.
Business interactions rely on the use of telephonic communication more and more every day, whether it is through landline or special forms of social media which allow users to communicate using their spoken voice. As with any form of communication there are certain rules that must be adhered to in order for them to remain professional; this includes phone etiquette – a set guidelines created for maintaining an appropriate standard during telephone conversations.
How individuals interact with phones can leave a lasting impression; however, in some cases their experience and understanding may be lacking. This could lead to low-quality customer service – from disruptive conversations to an ill-mannered approach – that potentially damages the brand's reputation.
Paramount Training and Development empowers employees to build confidence while handling phone duties. Our Phone Etiquette Training course provides the essential skills needed by individuals and teams to effectively use telephones, helping them surge ahead in their practices with ease.
Phone etiquette may seem like a daunting task to master, as it goes far beyond the basics of professional communication. There is an art form behind navigating these unwritten social rules that some find seamlessly easy while others struggle to understand. Paramount Training and Development understands the discrepancies between employees' knowledge bases-each with their own set of strengths and weaknesses; phone etiquette being one such area where they may be lacking in experience but eager for improvement. Despite its challenge, mastering this skill is not out of reach! The success of any organisation depends heavily on the performance and professionalism of its people. Invest in your team's growth by giving them access to this Phone Etiquette training course, a surefire way for employees and important stakeholders alike to rise through their roles with ease!
Get in touch with us to learn more about how we can tailor this session for your employee's benefit. Unlock a completely unique experience and get maximum ROI from our solutions!
Phone Etiquette Training Outline
At the start of this workshop we will have the opportunity to acquaint ourselves with everyone and provide an overview of the topics that will be covered. Additionally students will have the chance to define their objectives during this time.
Topics covered in this course
Aspects of Phone Etiquette
Participants will delve into the intricacies of phone language acquiring skills to communicate effectively and clearly, in situations.
Using Proper Phone Language
This segment aims to equip participants with the tools to comfortably transition into using phone language. With this knowledge adapting to its flow will become effortless and prompt.
Eliminate Phone Distractions
In order to deliver an professional performance it is essential for us to identify and overcome any distractions that can interfere with our participation. By addressing these obstacles we increase our chances of achieving success!
This section serves as a guide for telephone operators on how to overcome challenges they may encounter by emphasizing the importance of using greetings and key phrases.
After gaining tips and refining their skills in this session participants will feel confident when making calls. With a practice dialing numbers will become effortless, for them!
Handling Rude or Angry Callers
Telephone operators often face situations when dealing with customers those who are rude or angry. This session provides insights and strategies, on how to handle conversations professionally in any given situation.
Handling Voicemail Messages
Participants will learn techniques for retrieving and delivering voicemail messages. This not helps maintain a flow of important information but also facilitates building professional connections.
Methods of Training Employees
In this session, participants will explore approaches to empower employees and equip them with the skills for success. By adopting these practices businesses can ensure their workforce remains competitive within the industry.
Correcting Poor Telephone Etiquette
When productivity reduces participants will gain insight into identifying and resolving issues that could impact their team. Equipped with tools and knowledge they will be well prepared for achieving success!
This course provides an enriching learning experience that equips students, with the knowledge and skills needed to achieve their goals. As we conclude this journey together there will be an opportunity for questions to enhance understanding and plan steps for what comes!
Customised Training Session For Teams (Included No Charge)
Our team believes in empowering people to reach their training goals. With customisation being the key differentiator, our courses are tailored around your business needs and objectives – jumpstarting efficiency and impact from day one! As an added bonus, all customisations come at no additional cost when you contact us today.
In-House Customised training benefits: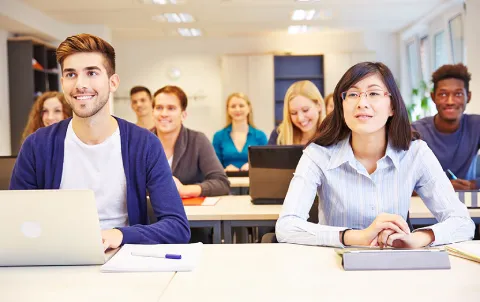 Creating Content (Contact us for Quotation)
Paramount is dedicated to offering a service tailored specifically for the needs of our clients. Our team of talented writers, editors and researchers are equipped with creating custom workbooks or manuals – just make your request and we'll have it ready within days! Get in touch today for more information about pricing; book an exclusive Paramount course now!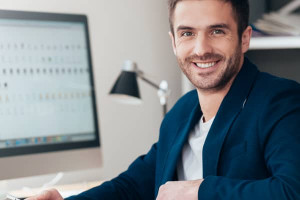 Instructor Led 1 on 1 Workshop
Take the plunge and book your course with one of our tried-and-true trainers! Our online sessions are tailored specifically to you, so there's no need for waiting – just pick a date that suits you. Get ready to learn in comfort from home with 4-6 hours on Zoom!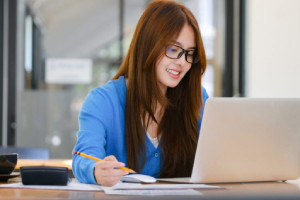 1 Hour Instructor Led Session
Discover how to develop your skillset with one of our qualified online experts. Set aside some time at work and join a video call to discuss any personal or workplace development goals, such as modules, courses or specific job-related aptitudes. Enhance your capabilities in just 1 hour!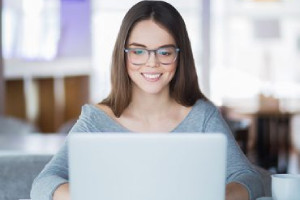 Self Directed Online Course
Enrol in our online courses, where you can master new concepts with interactive activities and learning videos. Progress at your own pace while gaining essential knowledge that would be beneficial to a variety of roles!
Classroom Booking 1 Hr
Book in a 1hr session with one of our trainers
$110.00 AUD (per session)
Book Now