Intercultural Communication
Intercultural Communication Training
Working together with people of different cultures can open up a world of new possibilities in the workplace. Not only does it provide us access to fresh perspectives, but also enables us to foster diverse and loyal customer relationships that are essential for any successful business. Embracing our differences allows teams to generate more innovative ideas, explore uncharted areas within disciplines such as sales management or logistics; ultimately leading towards better products and services. Professionals need to improve their intercultural communication skills in order to create an optimal workplace and maximise employee loyalty. This includes recognising the nuances of different cultures, avoiding perpetuating stereotypes, confronting areas of misunderstanding swiftly, and responding decisively when faced with inappropriate behaviour. With these vital abilities at hand, businesses can ensure a harmonious atmosphere fostering healthy relationships between all participants.
In an increasingly globalized world, it is essential that we embrace cultural diversity and recognise the value of intercultural communication. We often share more in common than society differentiates us by; a basic human shape and shared hopes for how our collective future will unfold – so let's come together! With increasing peace and tolerance comes both new opportunities to explore societies around the globe as well as challenges that must be met with sensitivity if meaningful progress can be made toward creating closer connections between all humanity. Our training courses offer the potential for massive returns; increased profits, more productivity and a wealth of product ideas. This skill is vital to consider when picking from our extensive selection of course offerings – not to mention we can create tailored sessions on request! If you're seeking further assistance do get in touch with us: we would be delighted to answer any questions or queries you may have.
Australia is now home to our services – from the bustling cityscapes of Sydney, Brisbane and Melbourne, all the way through Adelaide's rolling hills; Perth's sun-soaked beaches; Canberra's history-rich landscape and beyond. Plus Geelong, Gold Coast and Parramatta too!
Intercultural Communication Training Outline
To commence this workshop, participants will have the opportunity to establish connections and foster lasting relationships while discussing their individual learning goals. This interactive workshop guarantees an experience that promotes growth!
Topics covered in this course
Exploring the Dynamics of Intercultural Communication
During this session participants will delve into the impact of differences within a professional environment. Participants will also develop an appreciation for how intercultural conversations can strengthen their organisation.
Exploring Language Usage and Identifying Inaccurate Terminology
Participants will learn the power of words, Additionally attendees will discover ways to engage with others in our ever evolving world. We will emphasise picking up on cues to foster understanding while avoiding language that may be perceived as inflammatory or insensitive.
Breaking Down Stereotypes
The aim of this session is to empower each participants by helping them recognise and dismantle stereotypes. By uncovering the truth behind these biases each participants can promote a work environment that encourages interactions.
Clarifying Misunderstanding Areas
During this session, participants will attain insight in underlying causes of misunderstandings and taking measures to address them is crucial for creating a healthy work atmosphere. Moreover, participants will gain insights into recognising sources of conflict within their own organisational structures and devising effective strategies to resolve them. 
How to Handle Disrespectful Behaviour
Participants in this session will explore the process of addressing grievances through peer review panels aiming for resolutions. Participants will discover the methods of resolving conflicts and engage in meaningful discussions, about promoting harmony among all parties involved.
To conclude of this workshop participants will be equipped with the knowledge and understanding to create an action plan that enables them to achieve their learning objectives. Moreover they will have an opportunity to seek clarity by asking any questions that may arise during discussions. 
Customised Training Session For Teams (Included No Charge)
Give your team the tailored training they deserve – our editors will comb through thousands of modules and certificates to deliver content that perfectly aligns with your objectives. With hundreds of workbooks, plus support from experienced personnel, you can rest assured that everyone in attendance will benefit greatly from this customised learning experience! Book now for an exciting session delivered just how you want it.
Creating Content (Contact us for Quotation)
In-House Customised training benefits: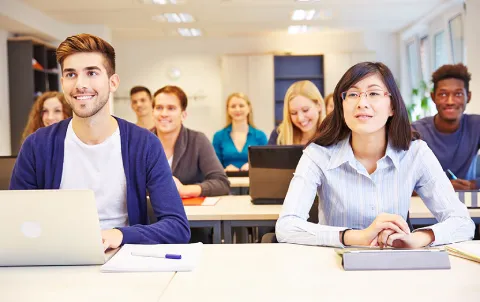 Need something custom to kickstart your training program? Our experienced team of writers and editors can whip up the perfect solution – just let us know what you need covered! With 15+ years creating top-notch workbooks, modules, and more, our content provides an ideal base for crafting exactlywhat you require. Don't settle for 'just okay' when it comes to quality materials; reach out today for a quote on remarkable customised workshops!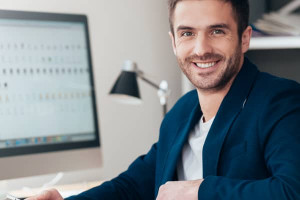 Instructor Led 1 on 1 Workshop
Avoid scheduling conflicts when you book with one of our top-tier trainers. Our courses are designed to ensure that no matter your schedule, an exclusive 4-6 hour class can be tailored just for you – without having to delay gratification! Delivered conveniently online via Zoom so regardless of where you're located, the experience continues seamlessly.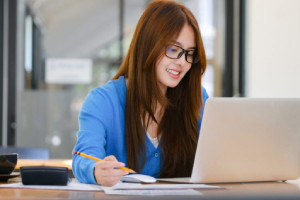 1 Hour Instructor Led Session
Use your valuable downtime to improve essential workplace skills and upskill in areas that are meaningful for career growth! Meet with one of our experienced trainers, via Zoom–to discuss any course or module you're interested in. Enjoy an hour-long interactive session brimming with insightful knowledge.
Classroom Booking 1 Hr
Book in a 1hr session with one of our trainers
$110.00 AUD (per session)
Book Now