Workplace Organisation Training​
Workplace Organisation Training
The importance of order in the workplace cannot be overstated – it allows us to come together and focus on tasks that contribute towards a greater goal. Keeping these processes running smoothly is essential for any business; improving efficiency as well adding capacity will only enhance your team's performance even further!
A lack of order, standardisation and cooperation could be disastrous for any business. Without the right organisation in place to oversee both man and machine, businesses may suffer financially or worse – risk layoffs and casualties due to a malfunctioning system. Business leaders understand that an effective organisational structure is essential for success.
Paramount Training and Developments recognises that many workplace environments are becoming increasingly overwhelmed by the onset of technology. To combat this, they've created an innovative Workplace Organisation module based on the 5S Strategy – a proven approach used across countless industries for its reliability and effectiveness. This provides businesses with vital tools to organize their operations more efficiently while fostering trust between co-workers at all levels.
Starting a business anywhere, regardless of size or complexity can lead to great success and immense social benefits for the local community – providing jobs, incomes and resources. On the other hand, failure could entail lasting negative impacts. That's why creating an orderly workplace is critical; by sorting out available resources while making sure they are allocated effectively as well as producing standards-compliant goods & services that stay resilient in any environment – all these components must be taken into consideration before setting up shop. Paramount Training and Development is committed to supporting budding entrepreneurs in their journey towards success; that's why we have created a unique Workplace Organisation training module based off the effective 5S Method. Together, we can equip you with the necessary tools needed for long-term progress!
With training options and courses across Australia, we offer the support you need to reach your educational goals. From Perth to Melbourne, Geelong to Darwin – our range of services are there for all!
Workplace Organisation Training​ Outline
As we embark on this journey of the workshop lets take a moment to connect with each other and align our expectations, for the sessions. Through conversations participants will have the opportunity to share what they hope to gain from this learning experience.
Topics covered in this course
Organising and categorizing resources
In this session we will take the step towards achieving excellence by delving into the effective 5S Method!
Efficient allocation of resources
This session provides approaches that can assist participants in navigating the process of creating different systems. Participants can expect insights not on how to conceptualize their projects but also on strategies to overcome common challenges they may encounter along the way.
Refining and fine tuning systems
Participants will begin shaping their organisations using holistic perspectives. From employee shifts to restructuring multiple approaches can be empowering during this transformation process.
Standardizing and harmonising systems
Throughout this session participants will explore approaches aimed at ensuring consistency, for their services and products.
The options are limitless ranging from motivators that encourage excellence and drive performance to quality control assessments that measure the effectiveness of goods.
Improve and Maintain Their System
Lastly attendees will gain knowledge, on building systems that're not resilient but also adaptable enough to effectively and swiftly respond in ever changing business environments.
Once this course is completed students will have the opportunity to ask questions and create a plan outlining the steps, for achieving success.
Customised Training Session For Teams (Included No Charge)
At Paramount Training and Development, we understand that no two clients have the same needs. That's why our services offer full customisation of courses – from workbook style to language used; nothing is off limits! Our flexible modular structure allows us to tailor make material so effective it can impact customers like never before. Plus: all editing necessary will be handled by our knowledgeable staff at your request – making each learning experience truly unique.
In-House Customised training benefits: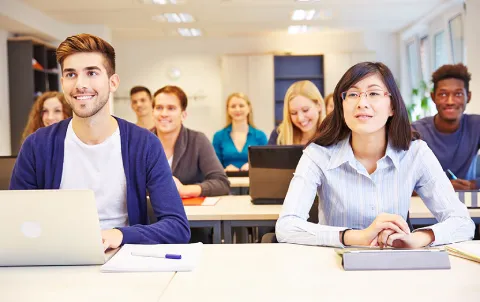 Creating Content (Contact us for Quotation)
Paramount Training and Development understands that no two training circumstances are the same. We're proud to offer our customers a customizable experience with content production tailored precisely to your needs, from activities performed all the way down to language used (bilingual offered on demand). Rest assured if any courses or materials become unavailable due unforeseen conditions, we'll work together with you create something new!
Let us help you create valuable content while ensuring that it's yours to keep. Paramount Training and Development is ready to get started on developing the essential elements of your organisation.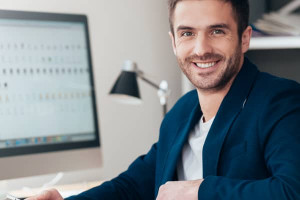 Instructor Led 1 on 1 Workshop
Our expert trainers are ready to help you kickstart your learning journey! Book now and let us provide the training needed for success. Get started quickly – no more waiting around, just choose a course and schedule it at a convenient time that works best for you. We use Zoom software so online instruction is easy – whether 4 or 6 hours in length, we'll make sure every moment count towards building key skillsets.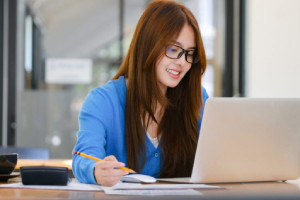 1 Hour Instructor Led Session
Elevate your knowledge and grow with an expert training session! Take advantage of our professional online courses, modules, or workplace skills sessions – a convenient way to learn while utilising downtime at work. Get connected via Zoom for one hour of valuable education on topics that matter most to you.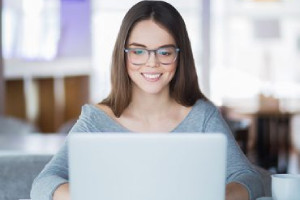 Self Directed Online Course
Learn confidently through engaging pre-recorded courses, filled with activities and videos to ensure a comprehensive understanding. Take the time needed – these can be completed at your own pace
Classroom Booking 1 Hr
Book in a 1hr session with one of our trainers
$110.00 AUD (per session)
Book Now