Poor Performance Management
Managing Poor Performance Training
All companies have to deal with poor performance from employees. Whether you have to deal with this infrequently or on a daily basis will depend almost entirely on the type of business that you have. That's why it's important to keep targets so that you will be able to determine if your customers are being served or if the staff is doing their job up to the standards set by your company. If you believe that your employees aren't meeting your standards some training may be required to remedy the situation. When you join the Managing Poor Performance Training session, you will be able to customise the training to suit your performing participants and industry.
Our highly experienced professional trainers will not only teach you and your team the skills that you will need to stay motivated, you will also be trained in the aspects of personal development and creativity. You will also be able to highlight the areas of performance that you would like our trainers to focus on to further enhance your team in those aspects. This will be an excellent way for you to bring to light the performance issues with your team in a professional and effective learning environment.
The goal of the Managing Poor Performance Training session is to create effective, efficient, and high performing individuals that will be able to keep their cool in difficult situations in the workplace. Whether you have in mind a few individuals in your company whose performance you would like to have improved or would like to help your managers be more effective in dealing with managing co-workers with poor performance, we will be able to assist you. The content of this session can be changed to suit your managers or the performing members in your organisation.
Addressing poor performance in the workplace is of utmost importance if you want your organisation to perform effectively and efficiently. In this training session, you will be provided with the necessary techniques and strategies that you can apply to your company in order to boost morale naturally and effectively and keep your organisation performing at optimal levels.
With a range of different training options, content and methods, we can create something to suit you if the above objectives do not meet your needs. Pictures, questions and material will all be modified to suit training requirements and objectives.
Contact us to book your training in Canberra, Gold Coast, Sydney, Brisbane, Parramatta, Melbourne, Adelaide, Darwin, Perth
For more information on this training session and a free custom outline please call 1300 810 725
Managing Poor Performance Outline
We begin each session by getting to know one another setting the foundation for a workshop. Through engaging conversations we cover the topics that will be discussed throughout our time together and ensure that everyone is ready for what lies
Topics covered in this course
The Collaborative Management Approach
Participants will embark on a journey to uncover the secrets of a three phase model and learn how to cultivate their internal manager. This program guarantees to provide attendees with an advantage in achieving work satisfaction and performance success!
Participants will have the opportunity to use a goal setting tool to accomplish their objectives. They will also learn how this instrument can be applied in the performance management process enabling them to achieve success.
During this session participants will be challenged to exceed expectations through coaching and training. We will also discuss practices for selecting employees for positions and establishing standards that lead to success.
Participants will gain insights into the power of activation discovering ways to unlock employees potential, for self motivation and success.
Phase III, Part A (Continuous Assessment)
It is crucial to conduct assessments and provide feedback to drive performance. In this session we will explore methods to ensure employee growth through evaluation strategies.
Phase III, Part B (Structured Evaluation)
Throughout this session participants will enhance their understanding of evaluation procedures by delving into reviews such, as performance appraisals.
At the end of our training participants will have the opportunity to ask questions and create an action plan for their steps. We aim to empower individuals, in continuing their development journey!
Customised Training Session For Teams (Included No Charge)
With evolution, improvement and advancement as our goal, we are your trusted partner in modifying any training manual. Our creative team will deliver customised page designs and activities to enhance the existing workbook style with a range of options you can choose from free-of-charge! Contact us today for assistance pushing boundaries towards innovation.
In-House Customised training benefits: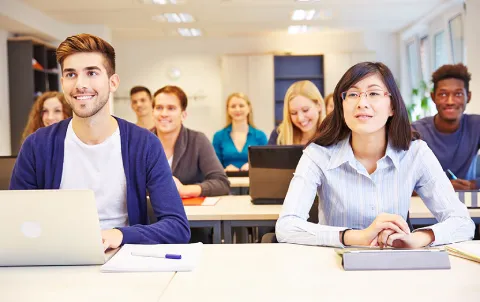 Creating Content (Contact us for Quotation)
Our content creation service is the perfect training solution for your company and team. Our custom-made modules will take into account every detail of your plans, leaving no stone unturned in providing unique learning materials like illustrations, graphs, research papers, statistical data or even theoretical frameworks – all with a view to driving innovation through effective training methods. Whether you need one module or many; we're eager to work together on an exceptional manual that meets all of your needs!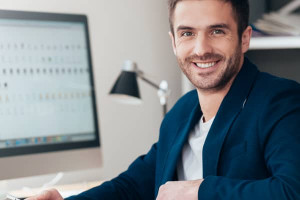 Instructor Led 1 on 1 Workshop
Are you ready to take your knowledge and skillset to the next level? Our expert trainers are here for you – book in a session today! With our online Zoom meetings, there's no need to wait: grab the date that best suits your schedule. Just 4-6 hours away from achieving greatness!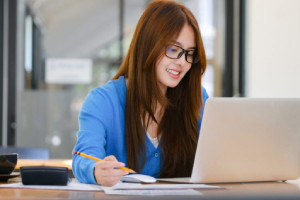 1 Hour Instructor Led Session
Take advantage of this fantastic opportunity to uplift and challenge yourself by engaging in a one-hour session with an experienced professional. Make the most out of downtime at work or learning a new skill – explore modules, gain insight into particular workplace skills and have all your questions answered during this exclusive virtual meeting via Zoom!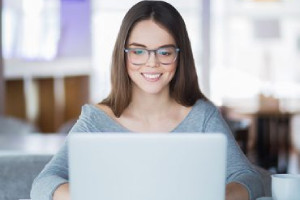 Self Directed Online Course
Our courses provide you with a personalised learning experience that can be completed on your own terms. From interactive activities to formative assessments and instructional videos, this is an intuitive way of biding knowledge at your fingertips!
Classroom Booking 1 Hr
Book in a 1hr session with one of our trainers
$110.00 AUD (per session)
Book Now