Conducting Meetings Training
Conducting Effective Meetings Training
Organisational success relies on collaboration, communication and strategic alignment. Meetings are an essential tool for driving performance as they bring together members with a focus to achieve common goals that align with the company's mission and vision. They provide teams visibility into progress being made towards projects or services provided, identify potential obstacles slowing their completion and serve as conduits of conversation between clients about what is actually required from them. Crucially too, these meetings also give departments within an organisation the chance to coordinate resources in order to effect meaningful change across all levels of operations – truly vital activities for any successful business! The success of your meeting relies on how carefully you plan, prepare, and strategize – not to mention the importance of thoughtful communication. Make sure all these elements are thoughtfully considered for optimal results!
Effective meetings are essential for any organisation to reach its objectives quickly and efficiently. This training session offers the opportunity to learn strategies that ensure productive use of time, enabling organisations to make their goals a reality in an efficient yet effective manner. This Conducting Effective Meetings session is designed to help teams and individuals within organisations fulfil their roles during meetings, ensuring these gatherings are professional and efficient. Poor communication, poor planning or counterproductive behaviour can make such events ineffective – this tailored training offers tips, techniques and tools to create productive assemblies that fit the standards of your organisation as well as industry-wide needs.
Training Made For You/Your Team.
Businesses across Australia are invited to avail of our customised training sessions in Gold Coast, Adelaide, Darwin, Sydney Parramatta Perth Canberra Melbourne and Brisbane. Our team is available for assistance with any requirements or standards you would like met during the session so that every element fits your company's specific needs. We also have a range of meeting management training solutions as well as samples from past events we've conducted should you want an example of what we can provide. To find out more about these services simply call us at 1300 810 725 or send enquiries through our contact page online!
Conducting Effective Meetings Training Outline
In this course we will explore the aspects of facilitation that can greatly improve the efficiency and success of meetings. You will learn how to apply principles and tools of leadership to bring teams together collaboration, generate ideas and achieve desired outcomes!
Topics covered in this course
Understanding the value of meetings, as a management tool
Meetings serve as a foundation for business growth. It is essential to plan and conduct them professionally in order to maximise productivity. Our trainers will provide expert guidance on how meetings can unite departments for problem solving, collaborative efforts and strategic planning that cannot be achieved by an individual alone. Ensure your organisation fully harnesses the potential of all its meetings – our experienced professionals have got you covered!
Effective communication with fellow meeting participants
Participants will develop communication skills that are guaranteed to promote meetings. Hone your abilities. Gain the confidence needed for group conversations!
Recognising the planning step for effective meeting time
During this part of the session participants will gain valuable insights, on how to enhance their meeting planning process.
Discover strategies and practical tips that you can implement away!
Understand the Formality/Informality of Meetings
Understanding the level of formality or informality, in meetings is crucial for achieving their goals. Whether you prefer a ambiance or a relaxed atmosphere it's important to choose the style that best aligns with the desired outcome.
Identify tools and techniques that can facilitate secure discussions during the meeting.
Maximizing productivity and efficiency is essential for meetings. By utilising tools you can achieve desired outcomes in a manner without compromising quality. If you need to accelerate results while improving performance this part of the session will undoubtedly be valuable.
Practice approaches, for dealing with unproductive behaviour.
Our experienced trainers bring their experiences to provide practical solutions tailored to your individual needs.
Wrapping things up your team will have the opportunity to delve deeper into topics and leave the session with a thought out action plan.
Customised Training Session For Teams (Included No Charge)
Don't give your team just any old training – turn it into an impactful, memorable experience with customisation. Select modules and style the workbook to truly engage trainees so they can get the most out of their learning journey. Connecting information more effectively not only improves retention rates but also adds value without a costly price tag! Find out how we make sure customisation is free for all our clients.
In-House Customised training benefits: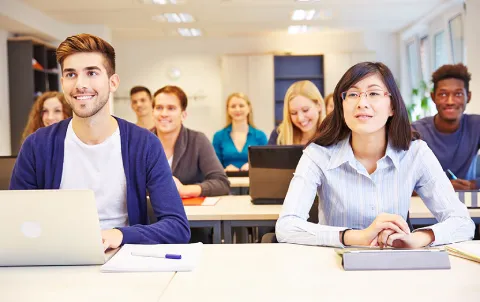 Creating Content (Contact us for Quotation)
Complete your training course with our Courseware creation service. With this solution, you'll never have to worry about missing components in a workbook again – we provide tailored content and research to suit any objectives or needs you may have. Get local information, industry specific data and much more – plus case studies and examples that will help drive home the points of your next session or class. Contact us today for further details on how our Courseware can enhance scholarly instruction!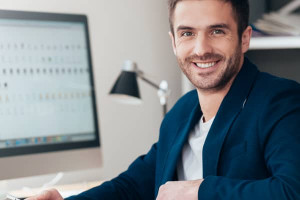 Instructor Led 1 on 1 Workshop
Unlock your potential and get ready to transform with one of our expert trainers! Skip the wait—dive into personalised 4-6 hour training sessions that can be booked on a date specific only to you. Take advantage of this unique learning opportunity conveniently available online via Zoom.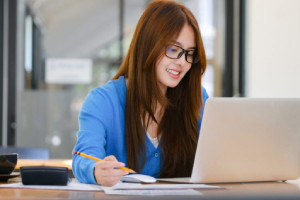 1 Hour Instructor Led Session
Elevate your knowledge with one of our in-house professionals! Our certified trainers are standing by to provide insights on a variety of modules, courses, and professional skills – all from the comfort of your home. Join us for an hour-long Zoom session that is sure to improve new abilities or refresh existing ones.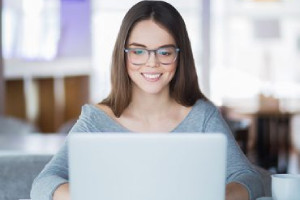 Self Directed Online Course
Our courses offer a flexible and self-paced learning environment. We understand that everyone learns differently, so we've created multiple activities, assessments and videos to help you get the most from your studies.
Classroom Booking 1 Hr
Book in a 1hr session with one of our trainers
$110.00 AUD (per session)
Book Now