Business Leadership Training
Business Leadership Training
Unveil the potential of your staff and elevate them to management level with our Business Leadership Training! Developed by an experienced team of editors, this program will help you prepare future business leaders within your organisation who have all the necessary skills.
Improve employee motivation and boost morale – join us now for a unique opportunity that explores key differences between regular leadership vs. business-orientated approaches: from how to direct a team effectively to essential managerial qualities which are vital in today's competitive market! Upgrade your efficiency as managers today – become part of something extraordinary and make sure success is yours tomorrow.
Unlock the power of management and leadership with this interactive training session! You'll be armed with essential tools to help your organisation thrive – seize emerging opportunities, build effective teams, empower individuals and lead by example. Now's the perfect time to elevate your skillset into a new realm of possibility.
Sample Outcomes that can be customised:
Looking for a different course?
Take your business to greater heights with our state-wide services! Our innovative range of over 400 courses and cutting-edge training techniques will equip you and/or team members with the expertise needed for success. Be it Melbourne, Brisbane, Perth or any other location within Australia – no matter where you are based we've got a program that's tailored specially towards meeting those objectives. For customised guidance, get in touch today via our content creation editing professionals – giving an edge to your development needs never has been this easy!
Business Leadership Training Outline
To begin our workshop we will take some time to get acquainted and understand what this day has in store, for us. Each participant will also have the opportunity to share their goals ensuring that we create a customised learning experience that caters to everyones needs.
Topics covered in this course
The Learning Organisation
Embark on a journey to unlock your organisations potential! Peter Senges vision offers a pathway for companies to foster growth and achieve long term success by nurturing the learning abilities of their employees. Don't miss out on exploring these possibilities. Discover what can be achieved today!
Participants will have the chance to reflect on their strengths and develop strategies for long term success. They will learn how to leverage their qualities in order to move closer towards their desired future.
Analysing Our Perspectives
Explore how our outlook influences and reshapes reality! During this session we will have the opportunity to expand our thinking challenge boundaries with ideas and unlock potentials that align with our specific needs. It's all about growth along the way.
In this session attendees will explore ways to foster dedication and collaboration, within their teams.
By understanding how to inspire team members valuable insights can be gained to promote self reliance, in operations and learn from established models!
Participants will delve into the realm of leadership uncovering the essentials for fostering collaborations within a team. This experience guarantees an abundance of strategies and insights that will pave the way for everyones success!
This session will unlock doors to team success as participants explore how comprehending different work cycles can maximise their performance.
Embark on a journey through facets of leadership in this session. From discovering styles to gaining insight into servant leadership concepts participants will also delve into Paul Hersey and Ken Blanchards Situational Leadership II® model. Practical approaches for guiding others in an organisation, such as onboarding processes or performance management techniques will be explored.
In this session attendees will gain insights into strategies for becoming successful leaders. Through activities and engaging discussions about James Kouzes and Barry Posners research findings participants will explore five components necessary for achieving success in their future roles, as leaders.
Leaders should recognise the role that trust plays in driving success.
Join us for a workshop that delves into methods, for fostering a sense of reliability and trust among team members setting the stage for achieving performance outcomes.
Effective Change Management
Gain confidence in managing change through this hands on workshop. Explore real life applications. Engage in reflection to break down the complexities of successful group transformations into manageable steps.
Embark on a journey with renowned psychologist Claes Janssen. Discover guidance as we explore the interconnected chambers of this life altering experience.
Mastering Time Management
Equip yourself with skills to create an inviting workspace. Learn techniques to efficiently handle emails making time work in your favor!
Uncover the distinctions between management and leadership. Learn how to leverage both. Unlock new levels of business growth by harnessing the power of these qualities in harmony!
Understanding Learning Styles
As we navigate through life understanding our learning style well as others can pave the way, to success. This session will delve into learning strategies in various personal and professional contexts.
Discover the secrets to unlocking your teams potential by fostering an appreciation, for approaches!
Effective Techniques of Influence
As a leader it is your responsibility to guide your team towards success. In this session we will discuss strategies for achieving goals through influence and persuasion drawing from Robert Cialdinis regarded concepts of behavioural change. Explore how harnessing the power of thought leadership can ignite transformations!
Mastering Interpersonal Connections
Engage in this session that empowers participants to delve into the complexities of building relationships. We will explore stages like forming, overcoming challenges and performing within groups. Equip yourself with techniques for conflict resolution while leading a team and gain insights into stress management tactics.
A Simplified Approach to Problem Solving
Participate in this workshop designed to arm you with a powerful toolkit for resolving any difficulty. Learn a step by step method for untangling problems and put it into practice by addressing your own issues right on site!
Uncover the potential within your organisation through a SWOT analysis exploration. Dive, into understanding strengths, weaknesses, opportunities and threats to plan for future success.
During this session you will gain insights that can help you discover your strengths and give you an advantage, over your competitors. Additionally it will help you identify and address any weaknesses before they turn into problems. You'll also have the opportunity to explore growth opportunities and be mindful of any threats so that proactive measures can be taken.
This informative session aims to equip participants with skills for achieving success through delegation. It offers an experience delving into levels of delegation and providing hands on exercises and role playing activities to put the learned concepts into practice.
Key Elements of Useful Feedback
Through this informative session participants will acquire the skills to achieve their goals through successful delegation. They will not gain an understanding of various levels of delegation but also have ample opportunities to apply these concepts in role playing exercises and practical activities.
Effective Feedback Techniques
Arm yourself with the tools to deliver feedback effectively! In this stage attendees will explore a plethora of resources that prepare them for providing meaningful criticism. Learn how to express your opinions while achieving outcomes.
Mastering Non Verbal Communication Skills
Our body language communicates more, than words !In this session participants will have the chance to enhance their verbal communication skills and discover how to effectively use them to establish meaningful connections, with others. By mastering these verbal cues you can gain the confidence you need for successful interpersonal interactions.
Maximizing Meeting Efficiency
Make every count! Unproductive meetings can be a waste of time and resources. Learn how to create a working environment while also employing strategies for use of everyones time in this insightful session.
Energising Your Presentations
Participants will receive seven strategies to make their presentations dynamic and captivating. Armed with these tools they'll have the knowledge to captivate audiences of any size!
It's time for participants to put their knowledge into action! At the conclusion of this session each individual will have an opportunity to reflect on their progress from assignments determine the steps they need to take and begin implementing everything covered today.
At the end of this workshop students will be able to delve into topics discussed and create a roadmap, for achieving their goals.
Customised Training Session For Teams (Included No Charge)
Unlock the potential of your training session by personalising it for maximum engagement! Our customisation services offer a range of exciting options, such as relevant images and activities to create an interactive journey that is tailored specifically to suit the learning needs of your team. Plus you can even feature company branding – making sure this experience has lasting value added benefits. Get in touch today if you'd like us help make yours stand out from the crowd.
In-House Customised training benefits: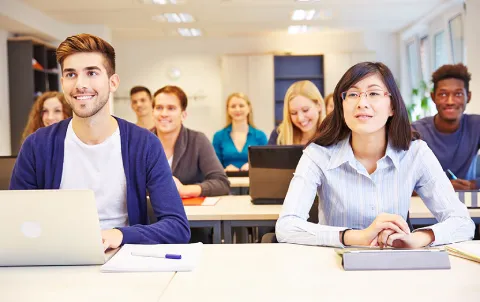 Creating Content (Contact us for Quotation)
Discover the power of tailored training solutions! Our Content Creation and Courseware Services provide a personalised approach, with custom workbooks and courseware created just for you. Enjoy exclusive rights to your own unique materials — something that can't be found anywhere else. Get in touch now if this sounds like it could help meet your business objectives!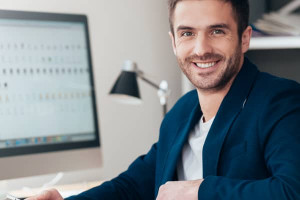 Instructor Led 1 on 1 Workshop
Take the driver's seat on your path to success – with our selection of adaptable courses designed by experts. Get access to tailored tuition, convenient for anytime you want it and delivered right in an online Zoom environment. Our classes are up-to 6 hours long for maximum impact!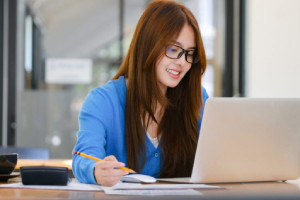 1 Hour Instructor Led Session
Empower your development with an interactive, online session from one of our highly-qualified trainers! Make the most of this chance – carve out a hour to work on any area you need. Our Zoom platform is ready and waiting for you – unleash your growth potential now!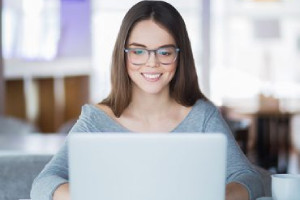 Self Directed Online Course
Upgrade your skillset with our convenient and comprehensive self-paced courses! With a range of engaging activities, learning videos, and more – you can become an expert in no time. Don't wait any longer to start taking control of your career today!
Classroom Booking 1 Hr
Book in a 1hr session with one of our trainers
$110.00 AUD (per session)
Book Now