Seminar/Webinar Presentation Skills
Seminar Presentation Skills Training
Learn more with Australia Wide Options: Sydney, Brisbane, Adelaide, Perth, Canberra, Parramatta, Geelong, Gold Coast, Melbourne.
Clear and engaged communication with large groups of people is an invaluable asset to any leader or resource person. Facilitating seminars provides a cost-effective way for them to share indispensable knowledge quickly, while leveraging limited resources. Such activities are highly beneficial in the business world; their value cannot be overstated!
Seminars provide an invaluable resource to help share knowledge, yet finding the perfect presenter is a challenge. With limited time and cost-effectiveness requirements, it can be difficult for speakers to effectively teach while also engaging with audiences as both public speaker and demonstrator. Creating impactful presentations under these demanding constraints requires considerable skill from presenters that challenges their abilities in order to deliver quality materials within set budgets.
At Paramount Training and Development, we recognise the challenges presenters face while working to develop engaging seminars within tight timelines. To ensure success in this vital role, our new Seminar Presentation Skills Training course equips learners with the tools they need to become more efficient and effective speakers. Cost-effective yet comprehensive training is invaluable for any organisation looking to build a strong presenter base – an asset that can power any seminar into becoming a truly memorable experience!
Paramount Training and Development has created a seminar presentation course to help presenters achieve the delicate balance between consistency in themselves, their material and how they deliver it, as well as dynamic considerations such as audience type, environment, or available resources. Being able to combine these two elements holds the key for powerful presenting skills that will have lasting impact with your target audiences.
Seminar Presentation Skills Training Outline
To kick off the day participants will introduce themselves. Discuss their expectations, for the workshop. We will also explore how this educational journey can meet their individual learning goals!
Topics covered in this course
During this session you'll have the chance to enhance your presentation skills and gain confidence in conducting a needs analysis. Expect practical guidance on researching, writing and editing so come prepared for an engaging experience!
Choosing Your Delivery Methods
In this session we'll explore various approaches and essential factors to consider. Lets delve into how these methods can assist us in making informed decisions!
Verbal Communication Skills
Join us to learn about listening crafting questions and effective communication techniques. Prepare for an experience that will equip you with skills for understanding successful dialogue!
Non-Verbal Communication Skills
Participants will dive into exploring forms of verbal communication and their impact, on the audience. Gain an understanding of how these messagesre conveyed interpreted and applied in real life situations!
To overcome nervousness and showcase confidence, in presentations it is crucial to be mentally prepared. Participants will discover the significance of this. Learn techniques to reduce anxiety before speaking in public.
Crafting Impressive Flip Charts
Prepare to shine! This session will equip participants with the skills to leave a lasting impression during their presentations. By being organised and well prepared they can exceed expectations. Achieve success.
Developing Captivating PowerPoint Presentations
In this session participants will gain insights into the tools for creating successful presentations. Moreover they will receive expert coaching on tips and tricks that can make their PowerPoint presentations stand out from the rest. They will also understand the importance of having a plan.
Engaging Audiences with Whiteboards
Participants in this session will acquire knowledge on how to use both electronic whiteboards while effectively employing colors for enhanced impact.
During this session participants will acquire skills and tools for crafting captivating audio visual experiences. They'll also learn tips, on creating PowerPoint presentations that can serve as a reliable alternative when needed.
Conclusion of the Workshop
By the end of the day students will have the opportunity to address their questions and come up with a plan of action.
Customised Training Session For Teams (Included No Charge)
At Paramount, we believe in empowering our clients to create the perfect training experience. Our services are built with freedom and openness at its core; allowing you ample control over your own customisable session design. You'll be able to select from multiple options such as page number designs, activities, certificate colors or workbook style – all without any additional cost! Get creative & make it yours today!
In-House Customised training benefits: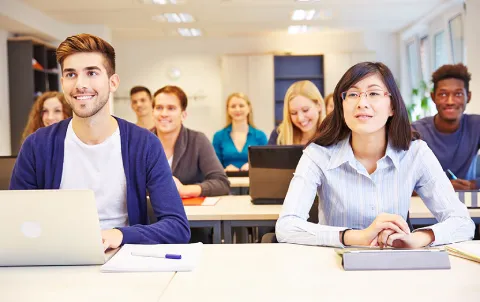 Creating Content (Contact us for Quotation)
Our experienced team of content creators can help you bring your unique ideas to life. We specialise in creating tailored materials from scratch that adhere to the highest scholarly standards and showcase any logos or visual assets relevant for your purpose. Furthermore, we offer bilingual training programs at a location of your convenience, enabling individuals across all cultures to benefit from it! With more options available upon request – let us provide an extra edge for achieving success with satisfying results.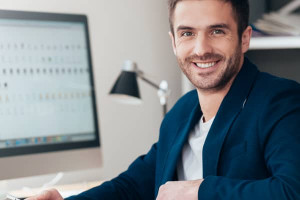 Instructor Led 1 on 1 Workshop
Take charge of your development and book in with a seasoned professional now! Our personalised training sessions guarantee you 4 to 6 hours' worth of high-quality instruction, tailored exactly to the date that fits into your schedule. There's no need for tedious waiting – just Zoom on over from wherever you are so we can get started.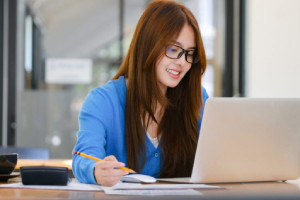 1 Hour Instructor Led Session
Take an hour to invest in your professional development! Consult with our talented team of trainers and explore all the options available for strengthening modules, courses, or workplace skills. Discuss online via Zoom – the perfect way to make progress during downtime at work!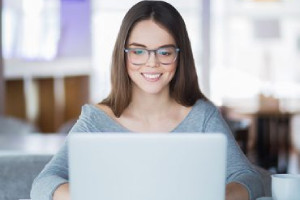 Self Directed Online Course
Get a wealth of knowledge delivered right to your fingertips with our selection of engaging courses. Work through activities, tests and instructional videos tailored specifically for you — all at your own pace!
Classroom Booking 1 Hr
Book in a 1hr session with one of our trainers
$110.00 AUD (per session)
Book Now