Project Management Fundamentals
Project Management Fundamentals Training
Australia Wide Training: We offer professional training in Gold Coast, Parramatta, Darwin, Adelaide, Sydney, Canberra, Melbourne, Perth, Brisbane.
Ready to get the most out of your team's projects? Our Project Management Fundamentals training is just what you need. Your team will gain valuable insight into project management basics and learn helpful techniques they can quickly apply back in workplace scenarios. With our comprehensive tools at their disposal, there's no better way to enhance your teams' abilities with immediate results!
If you're juggling multiple projects, then learning the fundamentals of project management can help your organisation achieve growth and success. A great initial step for familiarising yourself with this invaluable tool is to take part in a training course on its basics – from there, even complex ideas can be understood as gains are made through skilled oversight. Start at the beginning and move forward; an understanding of fundamental principles will pave the way towards successful implementation!
Project Management Fundamentals Objectives
Paramount Training and Development offers an extensive library of workplace training material, enabling your team to start from the basics or jump right into advanced topics. Our session packages can be tailored to meet any time frame and objectives – simply get in touch for custom outlines! With unparalleled expertise on hand, we are here as a one-stop source for all your organisation's training needs.
Project Management Fundamentals Training Outline
Start your day by getting acquainted with your participants and exploring what lies ahead in this workshop. Take some time to reflect on how you hope these guided sessions will shape your learning experience and set goals to guide you throughout the course.
Topics covered in this course
Defining Projects and Project Management
Lets dive into the captivating world of project management! We'll begin by understanding what makes a project successful. Explore the players involved in its creation.
The Role of a Project Manager
In this session we'll uncover the qualities that make a project manager successful. Get ready to craft a proposal for your venture.
How Can Projects Help Me?
Projects are much more, than tasks; they present opportunities for growth and reward. Join us in a presentation where we'll explore the advantages of pursuing projects along with valuable tips for their successful management through lectures and case study analysis.
Embark on a journey unraveling the intricacies of project management. Gain insights, into each phase. Solidify your understanding through our fun pop up exercise.
Join us as we take you on a journey, into the world of projects. It promises to be an experience for everyone involved!
We all know that the potential of a project lies in its ability to bring benefits and value. However, selling these projects requires planning and strategic execution. In this session we will explore strategies for prioritising and promoting initiatives within your company putting you back in control!
Starting a project is a step. Its crucial to clearly define what success looks like. By creating and developing vision statements you will gain insights into how this initial step can shape an outcome for the entire process! Through activities as a group we will outline ways to generate visions tailored specifically for sample projects. You'll be well prepared with direction when embarking on your endeavours.
Join us in this session where we uncover the building blocks of any successful project goal. After exploring these concepts participants will have the opportunity to craft personalised goals, for their projects!
To achieve outcomes in projects it's crucial to identify and prioritise goals clearly.
In this session we will explore how utilising a target chart can assist you in directing your efforts towards accomplishing the goals of any project!
With a project to showcase and ambitious objectives in mind it's time to consider the factors that will guide us on this journey. In groups participants are invited to come for a meaningful discussion, on six key aspects of your venture!
Now that we have our project plan ready lets start working on creating the charter and statement of work while making use of a project planning worksheet.
Upon completion of the course students will have an opportunity to have their questions answered and devise a plan.
Customised Training Session For Teams (Included No Charge)
Let Paramount help you make an impact on your audience with a customised course. Our comprehensive range of tailored material, modules and styles ensure that each training session is as effective as possible – whilst our delivery style packages enhance the overall presentation to drive employee skill growth. Find out more today about how we can equip you for success!
In-House Customised training benefits: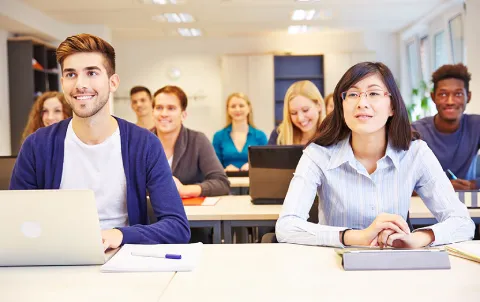 Creating Content (Contact us for Quotation)
Need quality training content but feeling stuck on where to start? We've got you covered. Our team of researchers, developers and professional writers are here to help shape an effective courseware or module tailored specifically for your industry and organisation's needs. With just a phone call away, don't hesitate any longer – let us create the perfect solution so that you can take full ownership!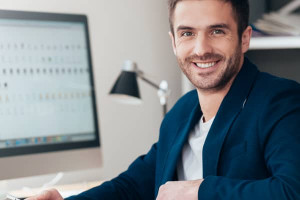 Instructor Led 1 on 1 Workshop
Our knowledgeable trainers are here to help you. Select your course and book a personalised date with us – no waiting around! Enjoy the convenience of online training through Zoom, all in 4-6 hours or less.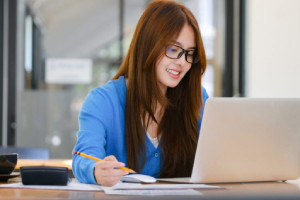 1 Hour Instructor Led Session
Unleash your potential and upgrade your skills with one of our experienced trainers! Our customised 1 hour online sessions via Zoom are perfect for brushing up on essential modules, courses or workplace skills. Invest in yourself today and jumpstart growth tomorrow.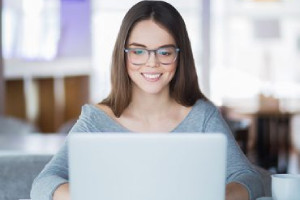 Self Directed Online Course
These prerecorded courses provide a customizable learning experience and give you the flexibility to study at your own pace! With multiple activities, assessments and videos embedded in each module, this is an effective way for everyone to further their professional development.
Classroom Booking 1 Hr
Book in a 1hr session with one of our trainers
$110.00 AUD (per session)
Book Now