Organisation and Time Management
Organisation and Time Management Training
Available in Sydney, Brisbane, Adelaide, Perth, Canberra, Melbourne, Geelong, Gold Coast, Sydney. Australia Wide.
Corporate work is often complex and time-consuming, requiring a multitude of people to collaborate over lengthy periods. An understanding of how to divide labour between teams, manage multiple projects simultaneously and sync efforts all hold key importance in any successful workplace endeavour. This collaborative approach forms the foundation for day-to-day operations as well as specialised tasks – solidifying its place at the heart of corporate success.
Complex processes, while ubiquitous in business-critical functions, can quickly become an efficient nightmare. With so many people and tasks to coordinate within tight timeframes, even a minor hiccup could spell disaster for the entire organisation. It's imperative that organisations strike a balance between performance objectives and risk prevention – all under intense pressure from looming deadlines.
Are you looking for a specialised training program to help your organisation manage large scale operations? Paramount Training and Development has designed an Organisation and Time Management module to equip learners with the skills needed to coordinate multiple tasks, meet deadlines efficiently without compromising quality, all in timely manner. Make sure your business is running smoothly by taking advantage of this exclusive offering!
Projects, no matter the size and scope, are an integral part of any workplace. By utilising resources effectively businesses can have a positive impact on those they employ as well as their local areas. Careful project management leads to long-term success for everyone involved – it's not just about immediate results but also setting up sustained growth in individuals and companies alike!
Organisation and Time Management Training Outline
To start off the workshop we'll take some time to get to know each other and outline our plan for the day. Then each participant will have the chance to set their personal learning goals so they can make the most out of this experience!
Topics covered in this course
Become an expert, in staying organised by learning strategies and techniques to keep your projects on track. During this session you'll gain insights into managing roles for smoother success.
Study and evaluate their project
In this session we will explore the purpose and goals of your project while uncovering strategies to execute it successfully.
Organise and allocate resources
During this session we will dive into each participants capabilities. Identify any areas that may need improvement. Armed with that knowledge together we'll strategize on how to maximise strengths while addressing any weaknesses head on!
Apply all modules and lessons on a macro and micro level
In this session you'll have the opportunity to discover how practical lessons, from this course can be implemented in your life.
Boost your effectiveness and performance both at home and, in the workplace with these captivating methods!
Time Management Techniques
In this session we will delve into approaches to optimize our time and acquire techniques for achieving higher productivity in a shorter span. By adopting planning methods participants can make the most of their hours!
Join us in this session where we'll gain insights, into tools and techniques that can elevate our workload management skills. We'll explore proven strategies to cultivate a mindset and enhance motivation levels.
After gaining knowledge and honing your skills through this course you'll have an opportunity to solidify your learning by asking questions and formulating an action plan.
Customised Training Session For Teams (Included No Charge)
Paramount understands the importance of variety when it comes to learning. That's why we give our clients access to a range of training courses, accompanied by the option for customisation that suits their needs and preferences exactly. Our library houses resources from different generations, so whatever you need can be tailored – from word choice through design – into an experience fit just for you! Discover how easy it is to create your own personalised journey with us today; book now and get started on mastering any subject in no time!
In-House Customised training benefits: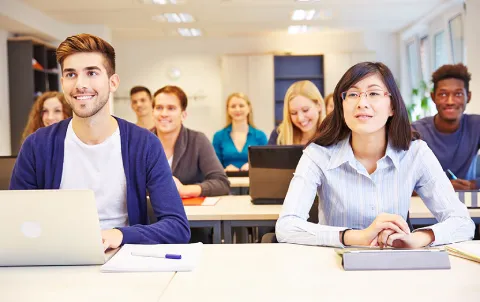 Creating Content (Contact us for Quotation)
Our library of courses offers a wealth of training options, but if you don't find what you need look no further. We specialise in developing custom-tailored workbooks that can be tailored to the exact needs and objectives of your team – ensuring their success! Plus, our seasoned content writers are on standby ready to help create personalised materials just for you; whether it's manuals or fully owned rights over designs. So contact us today and let us know exactly how we can assist your team towards achieving its goals most effectively!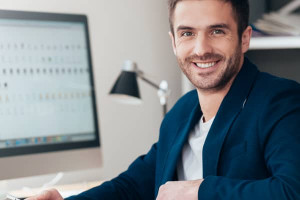 Instructor Led 1 on 1 Workshop
Start your journey towards mastering a new skill by booking an online session with one of our expert trainers. Our convenient training sessions are available on select dates to fit into your busy schedule, and last from 4-6 hours – so you won't need to wait for the perfect time! Set yourself up for success today; join us in Zoom now.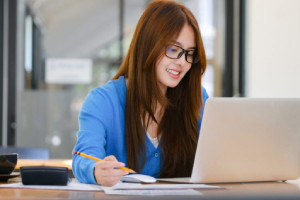 1 Hour Instructor Led Session
Enhance your professional know-how with a one on one online session with our experienced training experts! Leverage this great opportunity to refine any specific skill set through custom courses and modules covering topics that are applicable in the workplace. With Zoom, use precious work hours for productive upskilling sessions lasting an hour each – sign up today!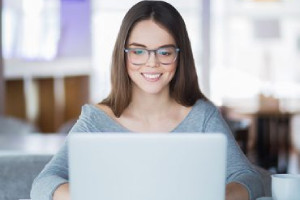 Self Directed Online Course
Hear it from the experts! Our courses provide virtual learning experiences that help you make consistent progress. Enjoy multiple activities, assessments and video-based instruction at your own speed – anytime, anywhere.
Classroom Booking 1 Hr
Book in a 1hr session with one of our trainers
$110.00 AUD (per session)
Book Now