Australia Wide Options: Brisbane, Melbourne, Adelaide, Perth, Canberra, Parramatta, Geelong, Gold Coast, Sydney.
In this ever-connected world, communication is fundamental to our lives. From conversations between two people to lectures in front of a large audience, speaking serves as the essential bridge that brings together society and its members. By relaying words with deftness and clarity we can ensure that ideas travel from one place or person all the way through multiple layers of understanding for maximum impact.
Everyone, no matter their social status or background, is confronted with the difficult task of effectively communicating ideas to an audience. Speakers must be able to strike a balance between delivering powerful messages while maintaining clarity; a challenge which has been historically shared by leaders and laymen alike throughout time.
Paramount Training and Development is proud to offer our esteemed learners an opportunity to dive into the vast world of communication. Our unique training session will provide all tools necessary in order for you to become a masterful communicator – speaking with insight, eloquence, power and grace. Don't miss out on this chance!
As a fundamental piece of our daily routine, speech is something we often take for granted. Our verbal communication skills are continuously at work in both casual and professional scenarios – yet few realise the complex inner workings that go into successful conversations between individuals. Every aspect from pronunciation to tonality must be on point or else expect disruption with progress; making it essential to understand each role language plays throughout all aspects of life! Becoming an effective speaker takes a lifetime of practice, but thanks to Paramount Training and Development's Speaker Training Course it doesn't have to! This course provides learners the opportunity to gain valuable skills that give them confidence in any speaking situation, from addressing small forums all the way up being comfortable on huge stages. Investing time into learning these invaluable techniques will surely take your communication capabilities beyond expectation.
The first part of the session will be getting to know each other and discussing the topics that will be covered in this workshop. This will be an opportunity for participants to share their goals and aspirations for what they want to achieve throughout the duration of the course.
Topics covered in this course
Boosting Participants Confidence
Participants will learn techniques to enhance their self esteem and build confidence when speaking in front of groups during this session. Participants will also introduce to proven strategies used by speakers who have successfully navigated the pressure of presenting before both large audiences.
Establishing a Genuine Connection, with the Audience
During this session participants will discover ways to connect with their audience by infusing their style into their communication. Equipped with tools for personalising their speeches they can authentically express thoughts and emotions that resonate powerfully with listeners.
Mastering Voice Techniques
This session aims to equip participants with skills needed to leverage their voice as a tool for success. Participants will learn how utilising their voice effectively can greatly impact their journey towards achieving desired outcomes.
Enhancing Communication Effectiveness, Engagement and Unity
Participants will acquire abilities to maintain composure and concentration in any environment regardless of distractions. These skills will help participants communicate effectively while fostering engagement and unity, among listeners.
In this session, participants will acquire skills to stay focused and employ tactics that allow them to smoothly continue the discussion without any hesitation.
Towards the end of the session participants will actively engage in learning by asking questions and creating their action plans.
Customised Training Session For Teams (Included No Charge)
We competently tailor our content to fit perfectly with our client's needs. Through joint evaluation, we can customise the training workbook and accompanying activities according to your desired outcomes – whether that be page formatting, color palette or delivery style. Our experienced team requires no additional fees for these modifications; all you need do is allow us the opportunity adjust accordingly!
In-House Customised training benefits: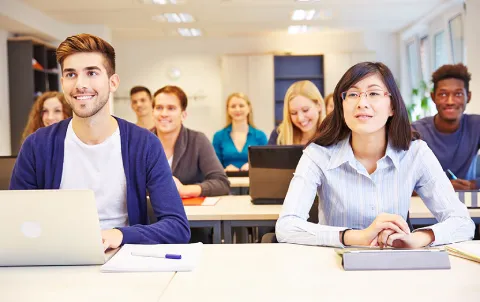 Creating Content (Contact us for Quotation)
Our philosophy of freedom extends all the way to our clients, giving you full control over each training manual and module. Personalize them with logos, designs or fonts specific to your company's needs; add additional research data for an even more authoritative approach – whatever it is that will help reach success in the project! We'll do everything as requested: create a workbook based on instructions given and send trainers anywhere needed for successful delivery of the course – because after all, it's yours – we grant you complete ownership rights!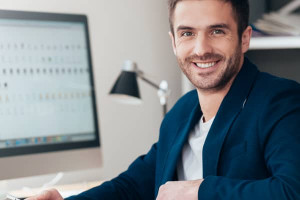 Instructor Led 1 on 1 Workshop
Our expert trainers are here to help you succeed! You can easily book in for a personalised course on your own schedule. With our online Zoom sessions, it's never been easier to get the training and knowledge you need. Take up this opportunity now – an unforgettable experience awaits with 4-6 hours of learning that works around you!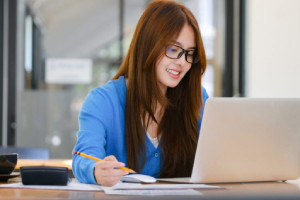 1 Hour Instructor Led Session
Expand your professional skillset with one of our experienced trainers! Get personalised guidance and advice on workplace topics or any module you may find challenging, all in the comfort of an online Zoom session. Make sure to make use of that downtime at work – invest it into yourself and take advantage by deepening your knowledge base.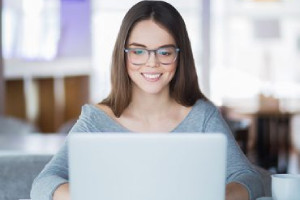 Self Directed Online Course
Our courses empower you with the knowledge and skills to succeed, on your own terms! Each course is prerecorded with engaging activities, assessments and learning videos – so that you can work through them at a pace that's comfortable for you.
Classroom Booking 1 Hr
Book in a 1hr session with one of our trainers
$110.00 AUD (per session)
Book Now