Effective Presentation Skills Training
Effective Presentation Skills Training
As a leader or resource person, the ability to successfully engage with large groups of people is an invaluable tool. Facilitating effective speaking activities and presentations can be highly advantageous for companies as it enables knowledge sharing on limited resources in minimal time frames. A great presenter thus acts as a cost-effective solution that maximises efficiency while delivering desired outcomes – something businesses place tremendous value upon.
Finding someone to properly deliver a presentation is no easy task. It requires the expertise of multiple disciplines – teacher, public speaker and demonstrator – in one package that can often be expensive or challenging depending on the budget available. Furthermore, presenters must convey complex knowledge through succinct points across days instead of months while also captivating their audience from start to finish; an incredibly difficult feat for any individual!
At Paramount Training and Development, we recognise the complexities that come with public presentations. We understand how detrimental ineffective presenting can be to an organisation's bottom line. That is why we have crafted a new Effective Presentation Skills training course tailored for resource persons who want to become more successful in their roles as presenters. Our curriculum covers all facets of presentation competency within limited timeframes – enabling users to quickly absorb practical strategies needed for gainful speaking engagements and workshops at minimal cost!
Creating an effective presentation takes a unique blend of consistency and dynamism. At Paramount Training and Development, we understand the importance of striking balance between these two factors, which is why we've crafted this course specifically for presenters to help them do just that – from understanding their audience to working within certain environments with limited resources at hand!
This training session can be delivered in Sydney, Brisbane, Melbourne, Perth, Canberra, Adelaide, Perth, Parramatta, Geelong. Australia wide training.
Effective Presentation Skills Training Outline
At the start of this course we will introduce ourselves. Discuss topics. We will explore what will happen in the workshop. Also focus on individual learning objectives. This step is crucial to ensure that everyone begins with an understanding of their goals.
Topics covered in this course
Becoming Proficient in Public Speaking
Throughout this course participants will learn how to become speakers. They will gain confidence master techniques to maintain composure on stage and effectively engage with their audience. This will empower them to deliver presentations packed with captivating information.
During this session participants will be guided through the process of tailoring their presentations for audiences. With guidance and instruction they can develop content that resonates effectively with their target audience.
Using Resources Effectively
In this course we provide participants with tools and strategies to effectively present their material regardless of the resources or environment they encounter. They will learn how to anticipate the needs of their audience and adapt accordingly.
Creating Appropriate Presentations
This session offers an opportunity for participants to learn from professionals, in communication. Attendees will learn strategies, for utilising different media platforms to increase their visibility and impact allowing them to reach a wider audience.
Develop your presentation style
In this session professionals in communication will provide guidance and insights on how participants can maximise their outreach using modern media formats. Participants will walk away with knowledge of the communication tools available today.
At the end of this course students will have a grasp of concepts and ample opportunity to ask any clarifying questions. Furthermore participants are encouraged to create customised action plans that will equip them for success, in their fields.
Customised Training Session For Teams (Included No Charge)
Our team of dedicated professionals is committed to providing customised training solutions that are tailored exactly for your purposes. We understand how crucial it is for our clients' business success, so we guarantee free modifications on every course chosen. Whether you need a module removed or an image changed – no request will go unanswered! Paramount's promise to provide the most effective service means regardless of objectives, our content writers have got you covered.
In-House Customised training benefits: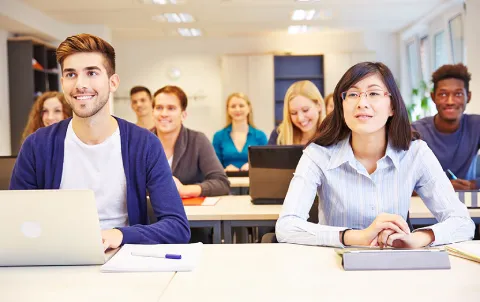 Creating Content (Contact us for Quotation)
Our team of writers, editors and researchers are committed to providing you with highly creative content tailored precisely to your needs. Our online library offers a vast range of innovative topics, yet if there is something specific that requires attention our experts will be ready and willing to take the challenge. When you acquire ownership rights for any workbook we provide it ensures its longevity – as not only can use these materials again but also modify them over time according to changes in demand or technology developments making sure they remain pertinent within business training courses moving forward. Get in touch today for further information on having bespoke workbooks developed specifically by us here at [name].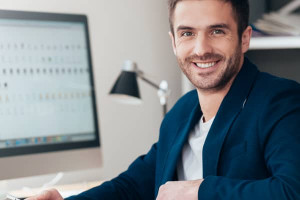 Instructor Led 1 on 1 Workshop
Expand your knowledge with an expert-led course tailored to fit around you. With our remote learning experience, taking a class has never been easier – book in at any time without worrying about waiting for available dates and join us online via Zoom for 4–6 hours of specialised tuition on the day that suits you best!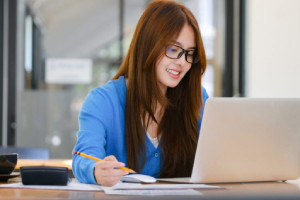 1 Hour Instructor Led Session
Learn and grow with our expert trainers! Rediscover yourself by honing any skill, module or course you desire. Enjoy an enlightening virtual experience as we come together on Zoom for a one-hour session focused solely on your growth. Invest in your future today!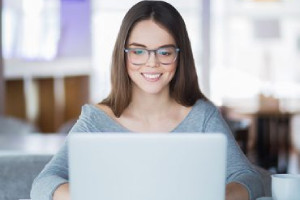 Self Directed Online Course
Our courses are designed to help you maximise your learning potential. Offering pre-recorded, self-pace activities, assessments and videos that enable an immersive educational experience; these courses have been created with high quality instruction for efficient success!
Classroom Booking 1 Hr
Book in a 1hr session with one of our trainers
$110.00 AUD (per session)
Book Now