Australian Wide Training: Including Brisbane, Melbourne, Sydney, Adelaide, Perth, Canberra, Geelong, Parramatta, Gold Coast.
Are you having difficulty selling your product to a potential customer base? If so, it can be hard to stand out among the competition in order to capture someone's attention. While there is no single solution that works for everyone, one key strategy may involve presenting an appealing value proposition and showing how this benefits the person listening. With effective communication of what makes your offering unique and valuable, then their attention may switch from disinterest into consideration of not just purchasing when normally they would have disregarded such offers completely
Social interaction is all about the art of persuasion. Making your ideas, desires, or products attractive to others requires careful consideration and execution – a single misstep can lose you potential allies and derail your mission altogether! It's no simple matter; engaging with people in an effective way requires finesse as well as knowledge of what works best for each individual encounter.
Paramount Training and Development offers the perfect answer to mastering persuasive skills! Our Persuasion Training Solution is designed for learners who want to take control of their social interactions, gaining proficiency in essential techniques that can help them sway opinions – ensuring successful outcomes. Unlocking your potential with this comprehensive course could be a life-changing experience; don't miss out on these powerful tools!
Persuasion is a fundamental skill that has been employed since the dawn of communication. Used properly, it can open numerous doors – from striking advantageous agreements to encouraging individuals and groups to take valuable action. Conversely, an unsuccessful attempt might lead to worsened circumstances as well as limited options for those who fail in their endeavours. The ability to be persuasive also requires mastery of both written and spoken language – making it one part art form and one part science.
Persuasion Training Outline
Join us for an engaging morning of camaraderie and education, as we provide a platform to introduce the workshop's agenda. During this time all participants can connect with each other while simultaneously designing their own individualised learning goals!
Topics covered in this course
Participants will delve into the complexities of persuasion, influence and manipulation to gain a better understanding of each. They'll also review their pre-assignment responses in order to expand on topics discussed during this session.
Participants will be empowered to improve in on their persuasive ability, learning how best to accommodate varying communication styles and the importance of confidence. They'll gain insight into when it's better to 'push' versus 'pull', as well as an understanding of how planning conversations before engaging can help suspend frame-based reference points for more successful outcomes.
Getting Off on the Right Foot
This session promises to equip students with the skills they need to make their voices heard. From building rapport and matching, through mirroring and pacing, all the way up to leading – attendees will gain a better understanding of what persuasive communication looks like.
Gain the essential tools to construct an effective and persuasive presentation in this session! Participants will develop their speaking skills with practical exercises meant to inspire lasting confidence.
Using Stories to Persuade
At this unique session, attendees will enjoy making the most of our instinctive inclination towards socialising and masterful storytelling. They can also take advantage of a special practice opportunity to improve their own narrative skills!
Using Neuro Linguistic Programming
In this last leg of the course, we'll dive into the fascinating world of Neuro Linguistic Programming. Through this exploration students will build on their toolbox and leverage NLP's unique insights to gain greater ability when it comes to influencing others.
Upon completion of the course, students will be equipped with critical knowledge and tools to help transform their skills into tangible outcomes. Furthermore, they'll have a chance to interact directly with instructors in order ask questions regarding any topics discussed during class and develop an achievable action plan for personal growth.
Customised Training Session For Teams (Included No Charge)
Paramount understands that the learning experience of a training course is impacted by how it's presented. That's why we offer flexible customisation options based on your needs, ranging from altered objectives to word choice – all at no additional cost! With our team dedicated to meeting requested changes quickly and effectively, book with us today and discover just what makes customised courses so beneficial for many.
In-House Customised training benefits: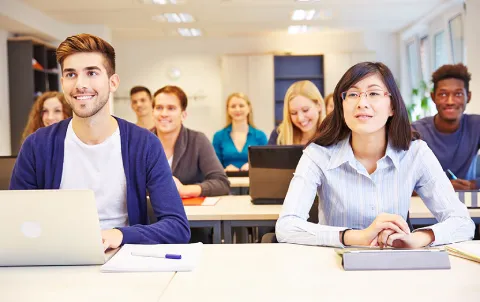 Creating Content (Contact us for Quotation)
Paramount provides cutting-edge training courses designed to help organisations reach their desired performance levels. We boast an extensive online library of topics, and if you can't find the course that meets your needs, our team is available for customised requests. Our expert writers, editors and researchers guarantee a highly personalised experience with clients receiving individually tailored courses on any requested topic – all at competitive prices! Contact us today for more information about what we have in store.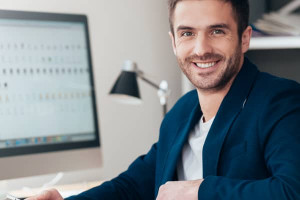 Instructor Led 1 on 1 Workshop
Our skilled trainers are available to set you up for success with a tailored course and personalised session. We make things convenient by providing custom dates so no more waiting around – plus, all sessions can be done virtually over Zoom! Get ready to kickstart your journey in 4-6 hours of learning excellence.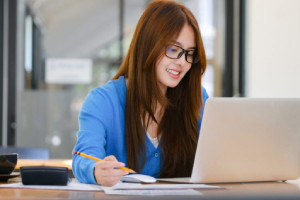 1 Hour Instructor Led Session
Our expert trainers are here to help you reach the highest level in your workplace. From upskilling, course guidance and even just a few tips – our 1 hour virtual session on Zoom can guarantee improvement of any skill set!
Classroom Booking 1 Hr
Book in a 1hr session with one of our trainers
$110.00 AUD (per session)
Book Now