Open Plan Workspace Training
Moving to Open Plan Workspaces Training
Our customised training sessions can provide you with the knowledge and tools needed to reach your goals. From Melbourne to Perth, our courses are available in various locations across Australia – including Sydney, Brisbane, Adelaide, Canberra Parramatta , Geelong & Gold Coast – providing a comprehensive coverage of our nation's most vibrant cities.
Gone are the days of stifling cubicles, where workers were confined to small boxes with little freedom or autonomy. Nowadays, open plan workspaces have been found to promote creativity and collaboration amongst employees while encouraging a positive workplace – one that is more conducive for success! Open offices not only create opportunities for increased communication between co-workers but also provide an atmosphere which facilitates greater satisfaction among team members. A workplace tailored towards social interaction ultimately leads toward higher employee morale as well as increased productivity; it's no wonder why this setup has become increasingly popular in modern office environments. This training course is designed to help your team members create an open plan workspace, where co-workers can freely collaborate and socialize without the constraints of cubicles or other limiting boundaries. With this layout in mind, the space will be a place for broader collaboration that encourages creativity and productivity among employees.
Investing in your employees' well-being is essential for fostering an environment conducive to productivity. By providing the necessary tools and resources, you can ensure that only those who live up to high standards remain with your organisation – creating a positive atmosphere filled with enthusiasm and excellence! Show appreciation through proper training, so good vibes string together success like pearls on a necklace of accomplishment. At our training course, we can offer your team the tools to develop a modern workspace that is designed around both business and employee needs. Through powerful sessions on topics like managing workspaces, providing administrative support, and boosting productivity – you'll be able to help transform teams into their best possible selves! But this is just scratching the surface: if you wish for additional individualised services or courses customised specially towards your team – feel free to get in touch with us today. Let's make sure every company achieves amazing results as soon as possible!
Moving to Open Plan Workspaces Training​ Outline
At the start of the workshop we'll encourage students to get to know one another and explore their personal learning goals. Its going to be a session that sets the tone for a day ahead!
Topics covered in this course
Avoid Completely Sedentary Office Life
During this session we'll delve into how well organised workspaces play a crucial role, in creating a positive environment that boosts employee satisfaction and productivity. You'll witness firsthand the impact of workplace planning on team morale and overall results!
Participants in this session will learn the steps to foster an collaborative atmosphere in their workspace understanding why it is vital for success. Discover how to cultivate an environment that encourages communication among co-workers and generates positivity around!
Effective and Productive Communication
In this setting participants will gain insights into using communication, for maximum productivity and positivity. Through activities and discussions we'll demonstrate the power of conversations that enable everyone to achieve new levels of output!
At this gathering participants will uncover the secrets behind crafting a productive workplace that feels like home.Lets have discussions, about the importance of aesthetics and comfort in creating a workspace. This will help attendees plan their space for success.
During our training session we will focus on the significance of following rules and norms in an open plan office environment. Through this workshop we aim to provide employees with insights on how to make their shared workspace work best for them!
After completing the course students will have an opportunity to interact with one another. They can ask questions. Set goals, allowing them to develop a personal blueprint, for success.
Customised Training Session For Teams (Included No Charge)
With our content customisation program, you're in the driver's seat. You can determine exactly what kind of activities to include and how they are delivered! This means your team will gain tailored training that is more effective than ever before. Not only this, but all modules and industry specific images within workbooks can be easily modified according to your unique needs – for a truly unforgettable experience. Let us know what modifications should be implemented and we'll take care of it from there; providing exceptional training has never been easier!
In-House Customised training benefits: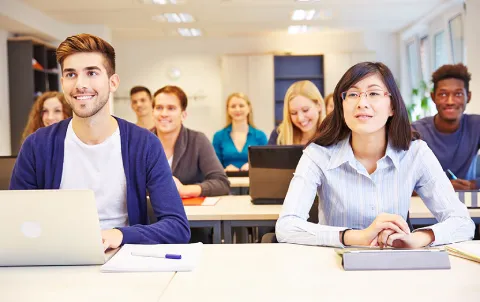 Creating Content (Contact us for Quotation)
Our content customisation service is like having a genie in the bottle! Provide us with your specifications, whether it's for illustrations or technical data and we'll make all of your wishes come true. Not only that but if you need an understanding across cultural differences then no problem – our resources are vast and staff can create sessions using multiple languages to maximise comprehension. Contact us today and let's get started on bringing whatever vision you have into reality – at a price point that works best for you!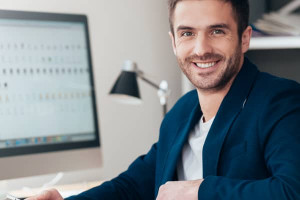 Instructor Led 1 on 1 Workshop
Take your professional development to the next level with a custom course tailored for you and expertly guided by one of our knowledgeable trainers. Book in now and arrange an online appointment that fits within your schedule – no waiting required! Get ready for 4-6 hours of learning via Zoom, focused on topics specific to what will benefit you most.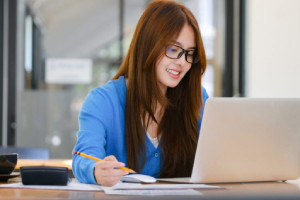 1 Hour Instructor Led Session
Accelerate your career and improve in on vital workplace skills- get the guidance you need with one of our experienced trainers! Our hourlong Zoom sessions will provide a unique opportunity for you to develop any module, course, or skill that suits your needs. Upgrade now and take charge of your professional growth journey.
Classroom Booking 1 Hr
Book in a 1hr session with one of our trainers
$110.00 AUD (per session)
Book Now