Managing Virtual Teams Training
With coast-to-coast coverage, you can find us from Parramatta to Perth. From the sunny Gold Coast to Canberra's capital and everywhere in between – including Melbourne, Brisbane, Sydney and Adelaide – we offer seamless service wherever you are!
The business world is a testament to the potency of progress and innovation. From factories, phones and virtual workspaces, these pillars have revolutionised our lives – all while overcoming tremendous challenges which ultimately sparked more advancements. Consequently, we've been granted ever-greater opportunities as technology continues its ceaseless march into unprecedented realms. The modern workplace owes much to the harsh conditions of the Industrial Revolution, as has been demonstrated by today's advanced and secure methods of creating even from afar. The telephone now allows people across continents in distant countries to communicate instantaneously, which may come particularly useful for prospective managers during a globalised age where virtual collaboration is key. Join us this training course we will be providing our participants with leading-edge strategies that empower them no matter their physical distance from one another. As we explore the complex environment of workplace dynamics, our discussion will range from understanding historical context to fostering goal-setting skills and including technological means. Additionally, teambuilding techniques are essential for teams that want to stay in cohesion while outshining their competition within the free market.
This training session is designed to provide teams in virtual workplaces the tools needed to maintain cohesion and authority, while building meaningful connections with each other on both a professional and emotional level. With discussions centered around effective use of technology, goal-setting skills and more, this course will equip participants with strategies for outshining competition through cohesive teamwork performance in their respective fields. By the end of this program, businesses can expect elevated levels of collaboration results that meet or exceed industry standards – further positioning them as leaders among competitors. Our services are tailored to your individual needs: we provide extensive training courses, fully customizable to ensure that our clients have the tools they need for success. For more information on how we can help you or your team reach their goals, contact us and one of our experts will be happy to answer any questions!
Managing Virtual Teams Training Outline
To kickstart our workshop we'll begin by allowing everyone to get acquainted. We'll then delve into the topics that will be covered giving participants the opportunity to share their learning goals for the day.
Topics covered in this course
Understanding the Virtual Workplace
This course aims to equip participants with knowledge to navigate a workplace. They will learn terminology. Develop an understanding of the opportunities and challenges it presents.
Establishing Virtual Workplace Programs
At the heart of this session is enhancing team success through planning for a virtual workplace. Attendees will learn elements, for implementing remote work and methods for effectively managing performance. Don't miss out on these insights that can help achieve results in todays ever evolving digital environment.
Participants will explore a variety of tools to support them in establishing a virtual workplace program.
Building Strong Virtual Teams
In this session we will explore how Tuckman and Jensens renowned five stages of team development can be applied to the context of teams. Participants will gain insights into selecting virtual teams and ensuring their ongoing success.


Virtual Leadership Strategies
Join us for a session, on strategies for leading virtual teams! Our expert panelists are here to share their insights and introduce approaches.
Leading Virtual Team Meetings
Master the art of conducting virtual team meetings during this session. Learn tips on scheduling facilitating and making the most out of your meetings. Take your skills to the level by leading a meeting yourself!
Working with Cross-Cultural Teams
Discover how to navigate cultural boundaries and promote collaboration within your virtual teams. Gain the knowledge and tools to foster relationships across cultures.
At the end of the workshop you'll have the opportunity to engage with your instructor ask questions and create an action plan, for success.
Customised Training Session For Teams (Included No Charge)
Our customisation services offer you the benefit of a tailored training session every time. Our range of courses and courseware can be chosen to suit your industry, giving participants an increased sense of connection with the workbooks on display. Beyond that, it also supports better retention so retraining is not required – making our customisation service invaluable for any business wishing to make sure their staff are up-to-date in all areas! To learn more about how we help create unique sessions from scratch contact us today at [Company name].
In-House Customised training benefits: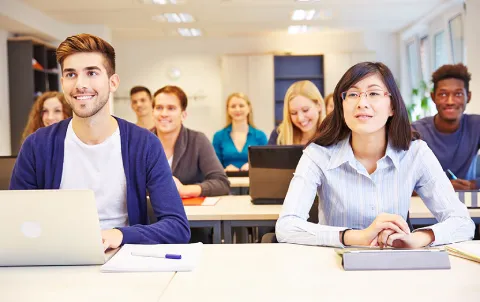 Creating Content (Contact us for Quotation)
Our team recognises that one-size education solutions don't always fit everyone's needs. If you're looking to tailor a module or course specifically to your objectives, then our library might not have what you need — but we've got an alternative. Our dedicated professionals are ready and willing to develop customised workbooks for your training session, crafted with the exact content necessary for success! Talk to us today about why creating unique curriculum could be perfect for business goals of yours.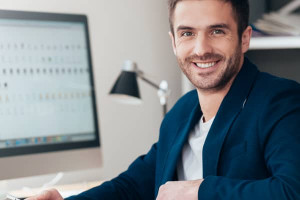 Instructor Led 1 on 1 Workshop
Take your learning to the next level and book a personalised training course with one of our expert trainers! Have a 1-on-1 session tailored to you on any date that suits, in an online space via Zoom. No need for waiting – invest 4-6 hours into gaining valuable knowledge today!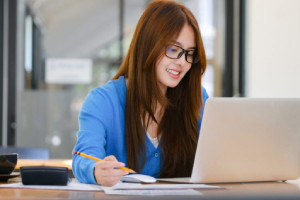 1 Hour Instructor Led Session
Increase your potential and sharpen those workplace skills with one of our expert trainers. Our private Zoom sessions are the perfect way to upskill yourself during any downtime you may have in work, discussing any module or course that interests you! Invest an hour into expanding your capabilities today.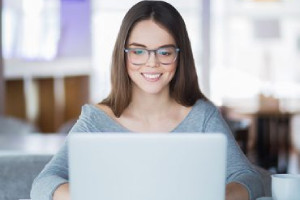 Self Directed Online Course
Our courses are packed with engaging activities, assessments and learning videos that allow you to work through the material at your own speed. Unlock a whole new level of understanding in no time!
Classroom Booking 1 Hr
Book in a 1hr session with one of our trainers
$110.00 AUD (per session)
Book Now