Community Service Training
Community, Public, and Customer Service Training
Serving customers effectively in a government customer service setting is incredibly important. Every day, your employees will encounter unhappy people with complaints or questions – and it's up to them to remain calm while handling the situation responsibly. That's why this training course has been designed: so they may be equipped with all of the necessary tools not just for problem-solving but also diplomacy when interacting at the desk.
Providing quality customer service is an important part of any public servant's job. By upholding a professional and composed demeanor in the face of difficult or irate customers, one can effectively address their concerns while also improving their mood – resulting in a more positive experience for everyone involved! This training course teaches your workers how to listen carefully, lay out information logically and resourcefully, remain courteous throughout interactions with the public; it will establish them as confident agents capable of responding swiftly yet respectfully to requests made by local citizens. Our training sessions encompass a variety of topics, from developing active listening skills to honing professional behaviour and managing stress. Get in touch with us today for more information on our courses and services!
Community Customer Service Training Outline
The session will start by giving attendees the opportunity to introduce thereselve and discuss the structure of our workshop. We will also allocate time, for reflection allowing each participant to explore their personal learning goals.
Topics covered in this course
Introduction to Customer Service
Participants will gain insights into understanding their customers needs and desires enabling them to create an experience.
Fundamentals of Customer Service
Participants will develop an understanding of the key elements that is necessary for delivering exceptional customer service. This will also help participants to enhance their listening skills and ability to understand customers needs.
Overview of Customer Communication
During this session participants will learn strategies and techniques for face to face interactions. Participants will uncover how positive communication can lead to outcomes!
Understanding Customers through their Language
This session focuses on methods for identifying solutions to customer needs by analysing their circumstances. Participants will learn about evaluation techniques and useful tools!
Interpreting Customers Body Language
During this session, participants will gain insights into the art of interpreting body language. You will also discover techniques that help establish connections, with co-workers or friends by mirroring and matching their cues!
Understanding Vocal Characteristics of Customers
In this section participants will gain insights into assessing customer situations and finding solutions through an exploration of four traits.
Making Interactions Personal and Polite
During this session participants will uncover techniques for making customers feel valued and understood. By showing appreciation attendees can foster loyalty that leads to long term benefits.
Accessing Convenient Support
Feel confident in utilising the resources in your workspace. These tools provide participants an assistance and essential solutions when addressing customer needs.
Establishing Rapport with Customers
This session focuses on enlightening participants about the power of building relationships through mirroring and matching. Participants will learn strategies for connecting with anyone and establishing trust through reflection!
Handling Challenging Customer Situations
In this session attendees will learn skills to expertly navigate situations with customers. By mastering the art of pacing and leading conversations participants can achieve outcomes that exceed expectations.
Customer Service Principles
By the end of this session participants will gain insights, into delivering customer service by employing greeting manners.
Upon completing the course students will have an opportunity to address any pressing inquiries they may have. Additionally they will be able to create an action plan outlining how they can apply the knowledge acquired during the workshop.
Customised Training Session For Teams (Included No Charge)
At Paramount, our courses offer an unparalleled opportunity for customisation; working with clients to craft learning experiences designed from the ground up. From coursework and materials to delivery models: we build bespoke solutions that are tailored around each individual's needs – so your training won't be rigid or traumatic like it might have in the past! Our dedication to customer satisfaction has set us apart as a leader in creating unique education journeys – ones that you can control every step of the way.
In-House Customised training benefits: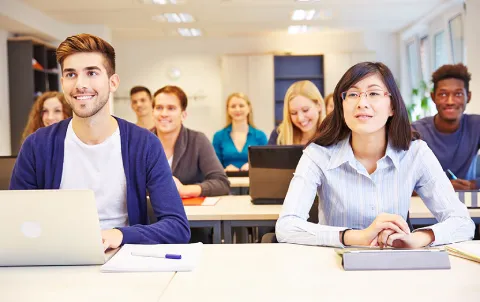 Creating Content (Contact us for Quotation)
Our customizability and course creation capabilities give us the opportunity to collaborate with our clients and bridge any inventory gaps in training courses. Our client-created content helps keep Paramount's selection of topics, languages, formats and delivery methods competitive; additionally, all made-to-order courses carry exclusive rights for you as a valued customer!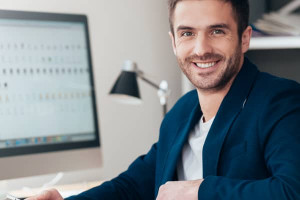 Instructor Led 1 on 1 Workshop
Ready to take the next step in your learning journey? Book a one-on-one session with our highly qualified team of trainers – totally tailored to your requirements and available on any date you choose. For four to six hours, we'll help enhance existing skills or learn new ones – all via online Zoom sessions. Don't wait – pick out what's perfect for you today!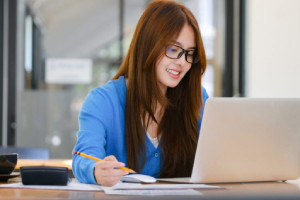 1 Hour Instructor Led Session
Get the skills you need to stay ahead in your career – whether it's learning a new module, course or workplace skill. Our expert trainers are here to help guide and support you through your journey of growth with 1-on-1 virtual sessions delivered using Zoom. Invest an hour into upskilling yourself today!
Classroom Booking 1 Hr
Book in a 1hr session with one of our trainers
$110.00 AUD (per session)
Book Now