Frontline Customer Service Training
Frontline Customer Service Training
Our training expertise stretches far and wide, spanning Australia's capital cities from Brisbane to Perth. We also provide services in metropolitan locations such as Sydney, Melbourne, Adelaide, Parramatta and Geelong – allowing us to deliver quality education no matter where you are!
Companies are looking to revamp their customer service operations with a more methodical, engaging approach. Our team of experts is here to provide the necessary tools and training needed for companies and employees alike — an essential investment that both parties can benefit from in order to ensure optimal levels of satisfaction. Now's your chance: step up your frontline customer service game. This training course will equip customer service representatives with the tools they need to successfully navigate difficult conversations. Through interactive lectures, employees will learn how to identify and address fears in any situation, read customers' emotions through vocal cues and body language, effectively communicate information and master techniques for calming tense encounters between reps and patrons. Ultimately our goal is to empower every employee so that when challenging discussions arise, their skillset as an expert communicator has them more than ready!
Our experts have crafted a comprehensive customer service course to help equip frontline employees with the skills needed for success. The carefully curated curriculum covers issues ranging from initial anxieties of workers and conversational strategies, to problem-solving tactics that will enable them to confidently interact with customers in any situation. With this training solution, our goal is not merely mitigating difficulties – we strive towards eliminating them entirely. Our training course offers a comprehensive overview of the subject, but can be tailored to meet your individual requirements. If you would like more information about how we are able to offer customised solutions for your unique needs, please do not hesitate to contact us.
Frontline Customer Service Training Outline
This course aims to equip customer service representatives with the skills to excel in their communication abilities and handle any challenge they may encounter. Through lectures employees will learn how to manage fears interpret customers emotions through tone and body language convey information clearly and resolve conflicts with confidence. The ultimate goal of this program is to cultivate success stories; representatives who can transform conversations into triumphs!
Topics covered in this course
Introduction to Customer Service
During this session participants will gain insights into the importance of quality customer service and its role in enhancing an organisation. Attendees will explore where dedicated customer service professionals fit within an environment well as understand who their customers are and what they expect from them.
Customer Service Fundamentals
This training module is designed to refine professionals customer service skills promoting communication and understanding. Participants will acquire a foundation in delivering customer relations through this comprehensive session.
Overview of Customer Communication
In this session participants will recognise the significance of effective customer communication and learn various methods, for engaging customers across multiple channels. By gaining an understanding of how meaningful conversations can be fostered with customers attendees will contribute towards an overall customer experience.
In this training session participants will acquire the skills to evaluate customer needs and determine the approaches, for each situation. Additionally they will receive training in recognising cues that connect with thinking, auditory perception or physical sensations.
The Customer's Body Language
During this session attendees will have the opportunity to explore the significance of body language and how it can be used as a communication tool. Participants will gain knowledge on techniques such as matching/mirroring, identifying head movements that indicate thoughts or emotions and interpreting postures that provide insight into someones state of mind.
The Customer's Vocal Characteristics
Through this learning experience participants will develop the ability to accurately perceive characteristics specific to visual and auditory speakers. They will also have the chance to refine their skills in evaluating customer scenarios in order to select strategies for success.
This session equips attendees with the tools to cultivate relationships and enhance their communication abilities. Participants will learn how mirroring and matching contribute to building rapport while also understanding the distinction between these techniques. Additionally they will gain insight into types of communication channels, for successful conversation exchange.
Dealing with Difficult Customers
Participants will grasp the art of navigating through customer interactions guiding them towards resolutions. They will develop skills in analysing situations and identifying points that can prevent conflicts, from arising in the first place.
Customer Service Mechanics Explained
In this session participants will learn the ins and outs of welcoming customers mastering customer transfers handling customer email inquiries and evaluating different customer scenarios to determine the best approach.
Your team will have the chance to create an action plan and address any remaining questions concluding our session on a note.
Customised Training Session For Teams (Included No Charge)
Improve the effectiveness of your training with a customised workbook! Create an interactive, connecting session for employees that respects their time. With our design and layout expertise at no cost to you, choose content modules, images and more – show them you care by giving them control over what they learn. Get in touch today find out how we can help make your program even better!
In-House Customised training benefits: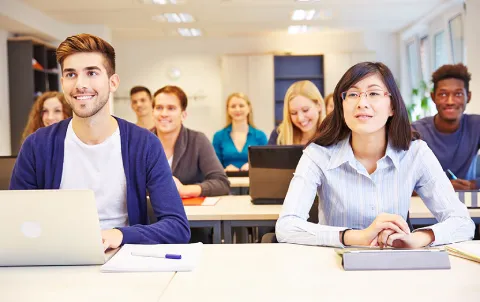 Creating Content (Contact us for Quotation)
Get training tailored to your exact needs with exclusive courseware crafted for you! Our experienced developers, designers and researchers will collaborate together to craft content that covers whatever topics are required. Plus, the workbook and manual become yours so you have full ownership of them – just contact our team for details and pricing based on what's needed.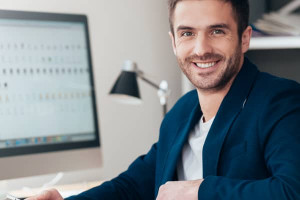 Instructor Led 1 on 1 Workshop
Enhance your skills and progress to the next level of success with one of our tailored courses. Book an appointment on a date that's convenient for you — no need to wait! Designed by experts, these online training sessions guarantee immersive learning experience in just 4-6 hours. Unlock unprecedented potentials today with Zoom!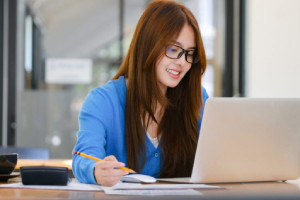 1 Hour Instructor Led Session
Our expert trainers are here to help you improve your professional skills and gain new insights. Schedule an online meeting with one of them now and make the most out of this hour learning about any module, course or workplace skill that interests you – a great way to stay ahead on knowledge from anywhere!
Classroom Booking 1 Hr
Book in a 1hr session with one of our trainers
$110.00 AUD (per session)
Book Now