Social Etiquette Training
Social Etiquette Training
Australia Wide: Sydney, Brisbane, Adelaide, Melbourne, Perth, Canberra, Geelong, Gold Coast, Parramatta.
Social encounters, whether expected or unexpected, require a special understanding of guidelines that have been established over time. These unwritten codes help all kinds of people from diverse backgrounds to successfully communicate and form meaningful relationships since the dawn of civilisation. Through hard work and dedication these historic principles are still in play today – providing us with the tools we need for successful social exchanges to take place efficiently and effectively.
Navigating the unwritten laws of social etiquette can be tricky for those who are unaware. Unintentional breaches in protocol can have serious consequences, especially within a professional context where good relationships and collaboration is essential. If left unchecked, such careless errors could lead to disastrous outcomes- making it all the more important that everyone has a full understanding and appreciation for proper etiquette.
Paramount Training and Development offers comprehensive Social Etiquette courses to suit any lifestyle. Our team of experts are on hand, ready to guide the uninitiated through everyday social conventions as well as more advanced etiquette skills for those that require it in different scenarios; from workdays, special occasions, or international settings. We understand how important these rules can be – our training is here so no one has to miss out!
The complexity of social etiquette is often overlooked, and yet it plays an integral role in making or breaking a successful interaction. At Paramount Training and Development we recognise the intricate details required to expertly navigate any situation from attending formal events through to mitigating problem individuals – all while exuding the appropriate degree of courtesy. This understanding not only extends beyond traditional communication into digital media but also takes account for different contexts with frequently changing expectations on socially acceptable behaviour; no mean feat indeed! We created the Social Etiquette Training program to assist these individuals in seeing the need for social etiquette.
Social Etiquette Training Outline
We will kick off the session with an introduction allowing everyone to get acquainted. Then we'll delve into our workshop agenda. Give each participant an opportunity to share their goals, for this learning experience.
Topics covered in this course
To start the workshop we will explore how to demonstrate an open demeanor during engagements.
Throughout this session participants will gain an understanding of why establishing eye contact is crucial in communication. It is a gesture that can leave impressions on those around you.
In this session attendees will learn about the etiquette of handshaking and why it holds significance. They'll discover how to exchange pleasantries in any business or social interaction!
Making a Memorable First Impression
During this session participants will gain insights into the impact of leaving a lasting impression. Discover strategies for creating interactions and fostering meaningful connections with others!
Appropriate Use of Last Names
Navigating settings can sometimes be challenging. Join us for a session on when to use last names while networking and interacting with individuals. Learn about etiquette, in addressing others!
Lets talk about the significance of showing respect and how it contributes to an image. We will delve into why having reverence is crucial, for success.
In this session we will explore the manners and behaviour for interactions helping participants navigate any situation with grace and confidence.
Etiquette for Public Outings
This session aims to provide participants with the skills to maintain an polite attitude in various settings. Discover how etiquette can give you an advantage in both business and encounters while fostering relationships.
During this session we will examine how dressing formally can have an effect. Wearing attire can leave a lasting impression on yourself and others during interactions giving you that important edge in establishing meaningful connections.
As we conclude the workshop students are encouraged to ask questions and develop action plans, for implementing what they have learned into their lives.
Customised Training Session For Teams (Included No Charge)
With Paramount Training, you are in full control. No matter your preferences or specifications, we craft unique and customised workbooks to meet all of your individual needs and requirements. From changing the color scheme to deciding on activities – even down to selecting fonts and page numbers-we customise it accordingto what you want. So rest assured that no detail is overlooked – let us know exactly how far reaching the changes should be: skilled professionals handle every step without any additional cost!
In-House Customised training benefits: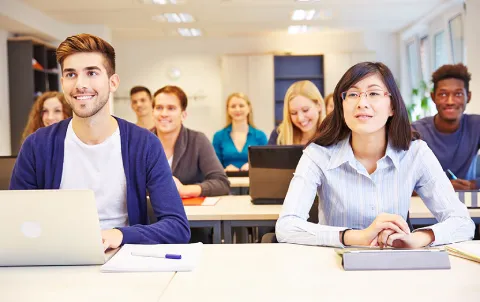 Creating Content (Contact us for Quotation)
Paramount Training is proud to offer a comprehensive content creation service. Together, we will customise your workbook and training module according to instructions provided by you – from adding logos on the cover page and backgrounds of each page to carrying out research for any additional studies needed. Plus, if required, multilingual trainings can be created seamlessly as per request! Let us take care of all these aspects while you handle other vital tasks; just let us know what needs doing in order for us create the perfect product tailored specificallyforyou.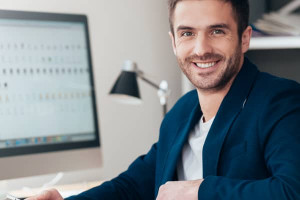 Instructor Led 1 on 1 Workshop
Take control of your future and book in now with one of our skilled tutors. Pick a date that works for you, no need to wait around – classes will be held on Zoom so all can participate from the comfort of their home within 4-6 hours. Don't let this opportunity pass by – take charge today!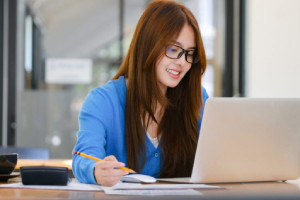 1 Hour Instructor Led Session
Enhance your skillset and take advantage of downtime at work with a customised, virtual learning session. Our experienced trainers are ready to offer guidance and discuss any topic from our range of modules, courses or workplace abilities in an online Zoom conference lasting 1 hour.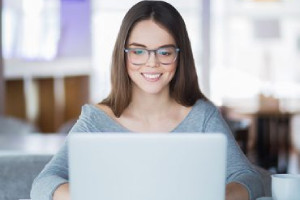 Self Directed Online Course
Our courses feature many engaging activities, quizzes and learning videos that can be experienced at your own convenience. With pre-recorded content, you'll have the freedom to take in all of this material with ease!
Classroom Booking 1 Hr
Book in a 1hr session with one of our trainers
$110.00 AUD (per session)
Book Now