Social Etiquette Training
Social Etiquette Training
Australia Wide: Sydney, Brisbane, Adelaide, Melbourne, Perth, Canberra, Geelong, Gold Coast, Parramatta.
Social interaction can at times seem difficult. One must constantly work with or around a set of unspoken rules and laws established in social settings long ago. There are many reasons why these unwritten rules and regulations were created, and while some of them are obscure and too esoteric to fully grasp in the modern setting, most of them were established to assist in conducting and facilitating interactions between a wide groups of individuals from many different walks of life. This difference between parties created a need for something that could allow them all to create connections and therefore allow them to interact, hence the rules of social etiquette were born.
Its inception however created a difficult and complicated minefield to navigate for the inexperienced and uninitiated. Compounding matters is how the majority of people knowingly or unknowingly operate within the paradigms of social etiquette and therefore take offense from slights committed against them by the uninformed, inexperienced, and uninitiated. This is a simply disastrous outcome, especially in a place where interaction and cooperation are paramount such as the workplace; this can be a hindrance at best, and have repercussions at worst if left unaddressed.
Paramount Training and Development understands the demands of society and those who practice Social Etiquette as part of their daily lives, and also for whatever reason certain individuals motivated by themselves or by society at large to learn the required skills. Social Etiquette Training is here for those challenged and uninitiated in its ways, allowing them to learn the basics, as well as the complicated and sometimes unknown aspects of social etiquette in any social environment, from everyday life, to the workplace and even beyond.
Much like a complicated dance, social etiquette has a lot of things to consider before and during your performance, it can range from the basics such as which social context you find yourself in, the acceptable and unacceptable behaviors therein, one's capacity to be courteous and display socially acceptable behaviors, as well as being able to deal with problem individuals and how to assist them or mitigate their capacity to disrupt this delicate waltz, and even how these behaviors extend to media beyond those we use with our eyes, ears, and tongue. At Paramount Training and Development we see the demands of all these social etiquette norms and more which many people fail to conform to, or at times even comprehend. We created the Social Etiquette Training program to assist these individuals in seeing the need for social etiquette.
Social Etiquette Training Outline
We will spend the first part of the session getting to know participants and discussing what will take place during the workshop. Students will also have an opportunity to identify their personal learning objectives.
Topics covered in this course
To begin the workshop, we will discuss how to show welcoming behaviour when having social interaction.
During this session, participants will know the importance of maintaining eye contact to the person they are talking to or talking with as it will leave a good impression to the person.
In this session, participants will be taught how handshaking should be done and the purpose it served.
In this session, participants will learn the importance of leaving positive impression with the people they have talked with. They will also learn how to do it.
Using First and Last Names​
This session will discuss when to use first and last name to the person when socializing.
During this session, we will explore how to show proper respect and the purpose it served for positive impression.
In this session, participants will be introduced to the common courtesies they can use when having socialization and when to use it.
Etiquette for Public Outings
During this session, participants will be introduced to how they should properly conduct themselves.
In this session, participants will learn the importance of wearing formal clothes when having social interaction as it will leave a positive image to oneself.
At the end of the workshop, students will have an opportunity to ask questions and fill out an action plan.
Customised Training Session For Teams (Included No Charge)
One of the hallmarks of Paramount Training is Content Customisation. Here, we'll work closely with you to customise your workbook according to your specific preferences. The level of customisation is extremely high, as you'll be able to modify everything from the colour of your workbook, the delivery style, certificate colour, what activities to put in and even the page number design and overall fonts. We'll do all of this according to your specifications. What needs changing? What needs modifying? All you have to do is list them down and we'll do the work for you without extra cost.
In-House Customised training benefits: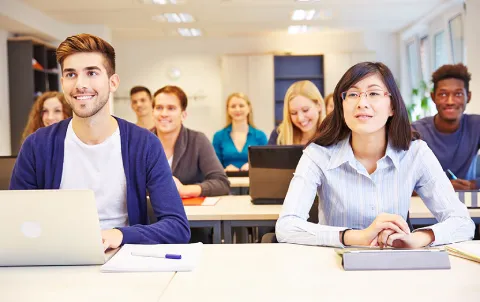 Creating Content (Contact us for Quotation)
Another integral hallmark of Paramount Training is Content Creation. For this, we'll actively communicate and discuss with you the fundamentals of creating your very own workbook and training module. Here, we'll create the perfect content under your specific instructions. Do you need to put your company logo on the cover and backgrounds of every page? No problem. Do you want us to conduct research to further support our studies? That's fine with us, too. Do you want to create multilingual training courses? Yes, we'll handle that. All you have to do is say the word, and we'll create your workbook for you.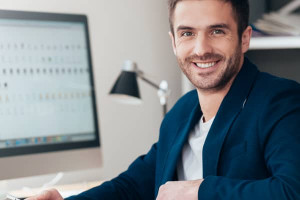 Instructor Led 1 on 1 Workshop
Choose your course and book in with one of our expert trainers. 4-6 hrs on a date specific to you. No need to wait for a date. Conducted online with Zoom. Duration 4-6hrs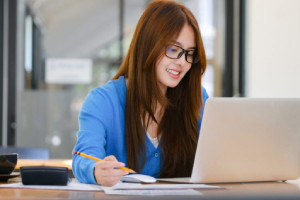 1 Hour Instructor Led Session
Meet with one of our expert trainers and discuss any module, course or workplace skill. Great to upskill and for downtime at work. Conducted online with Zoom. Duration 1 hr.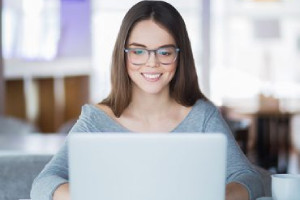 Self Directed Online Course
These courses are prerecorded with multiple activities, assessments and learning videos. Can be completed at your own pace.
Classroom Booking 1 Hr
Book in a 1hr session with one of our trainers
$110.00 AUD (per session)
Book Now