Decision Making Training Sessions
Having a sharp mind is an invaluable asset in any workplace, with its capacity to bring innovative solutions and decisive action. The collective power of individual employees, who each contribute their unique set of skills and experiences – coupled together with the right system for harnessing it all – results in reliable productivity that offers goods and services consistently over time.
A creative and sharp mind is essential in any workplace, yet it can be difficult to maintain when one's workday consists of routines and standardisation. Additionally, a healthy competitive atmosphere has its advantages; however, if this becomes too intense or hostile then it creates an unhealthy environment for everyone involved.
With the complexity of modern workplace environments, staying sharp and creative is no easy feat. At Paramount Training and Development we understand this challenge – that's why our Decision Making Training Course helps professionals from all backgrounds strengthen their mental acuity in the office setting. Our program offers a unique opportunity to keep your decision making skills polished for success!
Paramount Training and Development understands the realities of modern day working conditions. With an increased need for individual agency, many professionals are called upon to make decisions with limited oversight or guidance. But what happens when that new-found power begins to dull? Our Decision Making Training Course offers employees the tools they need to be able to think critically in any situation without sacrificing their creativity – ensuring those wits remain sharp!
Australia Wide: Includes major cities Sydney, Brisbane, Melbourne, Perth, Canberra, Adelaide, Parramatta, Geelong, Gold Coast, Darwin, Broome
Decision Making Training Outline
Participants will have the chance to get to know each other and share their expectations for the workshop. We'll make sure everyone has time for self reflection to establish their learning objectives enabling them to make the most of this event!
Topics covered in this course
Participants will delve into the basics of problem solving and decision making exploring 8 elements that define a challenge. They'll then put their knowledge into practice by tackling a case study!
In the following session participants will delve deep into the world of decision making. They'll explore types of decisions. Learn how to differentiate between facts and information avoiding common pitfalls along the way.
By examining pre assignments participants can gain an understanding of their problem solving skills. Through this review they'll be able to evaluate which methods have been most successful in experiences and apply them effectively going forward.
The Problem-Solving Model
This session equips participants, with a toolset to overcome any obstacle they may face.
In the learning process participants will have the opportunity to put their acquired knowledge into practice through two case study analyses.
The Toolkit, for Problem Solving
During this session we will delve into nine problem solving tools – seven ones and two advanced techniques. Additionally attendees can explore thinking methods like brainstorming and brainwriting to generate solutions!
After gaining knowledge participants will demonstrate their understanding by engaging in a challenging case study. This activity aims to equip them with the tools to apply and implement these concepts.
In this session participants will learn how to conduct a "SWOT" analysis to identify and address business opportunities to their organisation. Discover problem solving strategies while honing your ability to find solutions!
Effective Group Decision Making
Next participants will uncover the elements required for problem solving as a team. Moreover they'll gain insights, into decision making strategies. Explore how best to use them.
This session delves into the step of problem solving; analysing options and making decisions.
Become a master in the art of making decisions to optimize your chances of success!
Planning and Organiszation
This course will take you through the phase of problem solving equipping you with tools to create strategies and action plans. You'll explore methods, for evaluating outcomes adapting to changing goals and acknowledging achievements along the way. With these skills you'll be well on your path to achieving success!
By the end of this course participants will have an opportunity to address any questions they may have and develop strategies, for implementation.
Customised Training Session For Teams (Included No Charge)
Paramount is here to help your business reach its full potential. Unlock the possibilities with our tailored training courses, which are completely free! Our broad selection of customisation options make it easy for you to create a session that meets all of your needs – from choosing fonts and layouts down to crafting word choice for an optimal aesthetic design. With these personalised programmes we can ensure maximum learning retention so success will really be in the palm of your hands!
In-House Customised training benefits: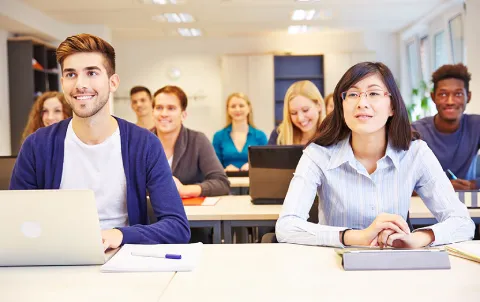 Creating Content (Contact us for Quotation)
Allow Paramount to develop customised content and create a training session just for you! With our experienced developers, writers, and researchers on board we can provide course material tailored specifically according to your needs. From case studies aligned with local research and information relevant to you – let us help craft the perfect workbook that is utterly yours! Just contact our team today if interested in knowing more about pricing options.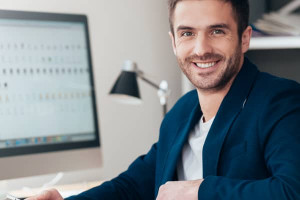 Instructor Led 1 on 1 Workshop
Build your skills and elevate your performance with the help of our knowledgeable trainers. Get ahead in no time by reserving a timeslot that best fits into to you schedule! Skip the wait – Our virtual training sessions via Zoom can be booked for up 4-6 hours on any given day, allowing you to quickly stay informed without delays.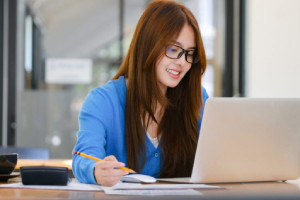 1 Hour Instructor Led Session
Discover the power of upskilling with one of our seasoned experts! Spend an hour learning more about modules, courses or workplace skills online – just grab Zoom and start your journey to success. Upgrade yourself today for a brighter professional future.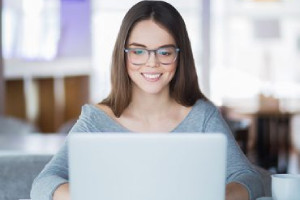 Self Directed Online Course
These courses are prerecorded with multiple activities, assessments and learning videos. Can be Get the most out of your learning experience with these comprehensive courses! With pre-recorded activities, assessments and videos you can work at a pace that fits your lifestyle. Put yourself in control to maximise each lesson's educational value.at your own pace.
Classroom Booking 1 Hr
Book in a 1hr session with one of our trainers
$110.00 AUD (per session)
Book Now