Collaborative Business Writing
Collaborative Business Writing Training
Writing is a powerful expression of one's individual talents and identity. But when it comes to commercial work, the process isn't as straightforward – harmonising diverse personalities in order to craft documents takes more than just an understanding of grammar. It requires intense collaboration for everyone involved to unify under a single writing style that effectively conveys their message with clarity and purpose – no small feat. Through our training course, participants can access their inner "group writer" to create a harmonious and results-driven writing style. We will guide them on the journey with tools such as understanding jargon and business practices, delegating tasks properly, communicating effectively and setting attainable goals – all while recognising this is no easy undertaking yet incredibly rewarding in its own right!
Through effective collaboration, companies can push their business writing to the next level. It's no easy feat – but with a unified style that resonates and reflects company values, task delegation tailored specifically for each project member and strong communication & goal-setting skills in place; businesses of all sizes have an opportunity to make leaps in creative expression through teamwork. At Paramount Training and Development, we understand that every business has unique training needs. To help you succeed in your pursuits, our selection of courses can be tailored to fit any requirement – giving you the perfect approach for success! If you have questions or would like additional information about what we offer, don't hesitate to get in touch – one of us will gladly guide your way through customising a session just for you!
Collaborative Business Writing Outline
At the start of our workshop we'll have a chance to introduce ourselves and discuss the topics that will be covered. During this introduction participants can also set their learning goals, for the workshop!
Topics covered in this course
Understanding Collaborative Business Writing
Participants will learn the basics of business writing. Discover effective strategies and techniques to apply in their professional lives.
Different Types of Collaborative Business Writing
During this session attendees will gain insights into how to compose using structures like "cut & paste" and "puzzle". They will also learn techniques, for integrating materials
Collaborative Team Members
In this session participants will explore ways to analyse records in order to identify needs, address requirements and gather relevant information. They'll also learn how to carry out procedures while tapping into their creative thinking skills!
Managing a Paper Based System
In this session participants will acquire skills that enable them to organize and structure their files.
They will learn how to create structures by combining elements to enhance productivity, which is crucial, in any professional environment!
Managing Electronic Records
In this session we will explore techniques for organising folders. Discover smart methods for sorting directories. Get ready to regain control over your clutter!
Optimizing Hybrid Systems
During this session professionals will gain insights into their workflow and understand the boundaries of creative thinking. Learn how to maximise productivity while adhering to parameters!
Effective Record Maintenance
In the session participants will have the opportunity to understand the maintenance and storage of records—ranging from physical paper documents to electronic files. Additionally guidance will be provided on creating archives for long term preservation.
To conclude the course there will be a Q&A session where students can delve deeper into their understanding and develop steps, for growth. Furthermore an action plan awaits completion at the end of this learning journey ensuring everyones success!
Customised Training Session For Teams (Included No Charge)
At Paramount, we understand that our clients rely on us to provide them with bespoke training courses tailored to their individual needs. That is why each course undergoes a customisation process; from the objectives and language used through to the instructional materials themselves – nothing is left overlooked! Our commitment remains steadfast – ensuring only perfect products are delivered for all of our clients.
In-House Customised training benefits: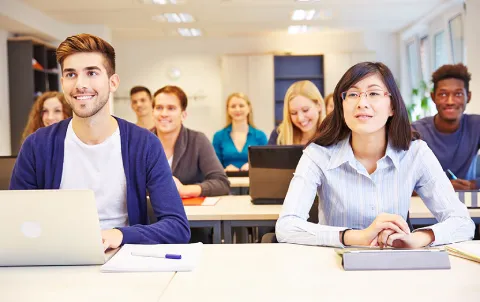 Creating Content (Contact us for Quotation)
At Paramount, we understand that sometimes your training needs go beyond what our current database offers. That's why with a single request to us, within just two working days you can access the customised course content which fills any gaps in your own learning specifications – no questions asked! Our research and writing team commits to prepare this tailored material for you swiftly so there is absolutely minimal wait time involved. Experience hassle-free special requests today: it's all part of the Paramount guarantee.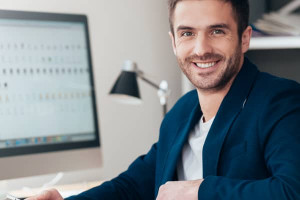 Instructor Led 1 on 1 Workshop
Our team of expert professionals is here to provide you with the personalised coaching that best fits your needs. Book a date today, no need for waiting – select from our online classes, which are conducted on Zoom and last 4-6 hours.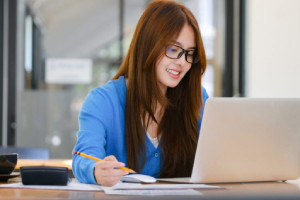 1 Hour Instructor Led Session
Get personalised training with one of our professional experts! Learn any module, course or workplace skill to maximise your potential in the digital world. Our convenient Zoom sessions will help you become a master at whatever it is you have always wanted to learn — all this within 1 hr!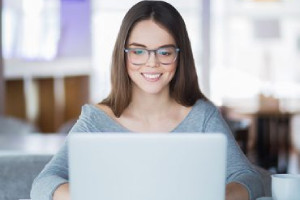 Self Directed Online Course
Our courses are intelligently designed for self-paced learners, and contain a variety of informative activities, assessments and videos to aid in comprehension. Achieve your educational goals without compromising on quality!
Classroom Booking 1 Hr
Book in a 1hr session with one of our trainers
$110.00 AUD (per session)
Book Now