Managing For Results Training
Managing For Results Training
Managing people effectively and efficiently can often be a very demanding task. Due to the different backgrounds, ideologies, and personalities of the people within an organisation, managers often have to adjust managing styles to better suit the organisation without compromising the quality and standards set by the company. This can often feel like a difficult juggling act especially without the proper tools. This Managing for Results training session is specially designed to teach managers how to increase the potential and the effectiveness of individual employees, as well as teams, through results orientated management techniques. This training session will be invaluable of you want to increase relationship systems, boost performance and motivation levels, and teach your employees to become self-motivated and goal-driven.
Having empowered managers that have the right skills, knowledge, and techniques can make all the difference when it comes to managing an organisation effectively and efficiently. Through this training session, you will be able to instill in your managers the importance of being specific and setting specific goals and targets for your employees to hit. This will allow for concentrated efforts within your organisation which will translate to a boost in effectiveness and efficiency. Participants will also learn the techniques that can be applied to increase the level of motivation within an organisation. This will lead to employees being able to work more effectively and efficiently with much less supervision. We will teach your managers to trust people allowing them to stop the often unproductive habit of micromanagement. This will result in individuals within the company that are empowered to make the right decisions when called upon without always having to rely on higher management.
We can provide you with a large range of supervisory and managerial training options that will be able to help you and your company achieve your specific goals and targets. We will also be able to provide you with one on one coaching options to further improve the management skills of key individuals within your company.
In case our services offered do not meet your requirements, please feel free to contact our team so that we can set up a customised training session to better suit the needs of your employees and your organisation. Call us today to for more information on how we can assist you with your unique custom session.
Feel free to contact us today to book in your training in Gold Coast, Parramatta, Darwin, Brisbane, Adelaide, Perth, Melbourne, Sydney, and Canberra.
Managing For Results Training​ Outline
This training workshop is a starting point for your learning journey. It provides an opportunity for us to get to know each other and discuss growth objectives recognising that everyones path is unique.
Topics covered in this course
Introduction to Managing for Results
In this workshop participants will explore the effectiveness of managing for results and develop an understanding of how to apply it in their workplace. They will discover why adopting this approach is crucial in achieving outcomes.
The Importance of Planning for Results and Performance Management
This session offers insights into the planning required to achieve desired results and effectively manage performance. These factors are considerations in any endeavour.
Let us guide you through understanding the elements of planning and managing desired outcomes. Together we'll explore principles that provide tools for success.
During this workshop you will learn strategies that unlock success through performance management practices. Empower your team with these proven approaches.
Tracking Progress; How Do We Measure Our Success?
In this session you will gain insights, into tracking performance progress and identifying areas where improvement is needed.
Uncover resources that can aid in gaining clarity and comprehension while pursuing success!
Conclusion of the Workshop
Participants will have the opportunity to make use of the courses conclusion by asking questions and devising a plan of action, for their aspirations. Additionally they will receive input on the effective ways to achieve those goals!
Customised Training Session For Teams (Included No Charge)
Paramount's content customisation service provides a unique opportunity, allowing you to tailor each training manual according to your individual standards with no extra cost. From page number design and certificate coloring, through to activities and delivery style – the possibilities are endless! Leave it in Paramount's capable hands while they apply their expertise for an unforgettable experience of quality teaching methods within attractive workbooks that ensure maximum retention by your team.
In-House Customised training benefits: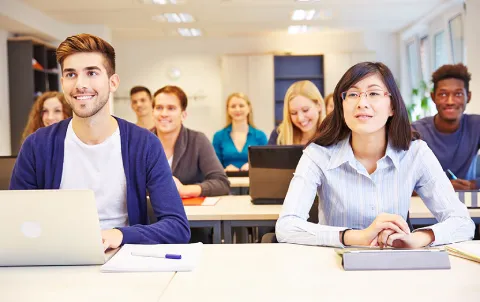 Creating Content (Contact us for Quotation)
Our exclusive content creation service will take your vision for excellence to the next level. Let us know what you need and we'll handle the rest, crafting a unique training manual tailored with all of your desired elements–including color palettes, company logos, research materials and multiple language options for global accessibility! We'll provide full rights for future use – learn more about our handy courseware today.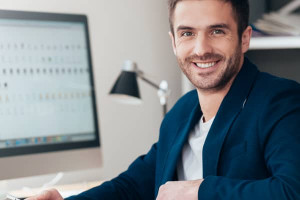 Instructor Led 1 on 1 Workshop
Ready to boost your skills? Book a one-on-one session with our experienced trainers! Our online classes held via Zoom provide 4–6 hours of personalised instruction on whatever course you choose. No need to wait for the perfect time—simply pick a date and book now.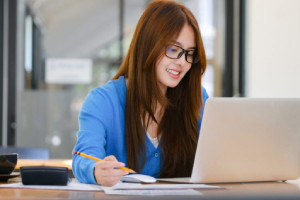 1 Hour Instructor Led Session
Is your current skill set feeling a bit short? There's no better time to take advantage of our online expert training! Speak with one of our renowned trainers, and brush up on any modules or workplace skills you may need. Our Zoom meetings run for an hour – upgrade today in the comfort of your own home!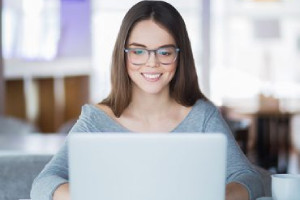 Self Directed Online Course
Our courses provide an immersive, interactive experience with multiple activities and assessments to keep you engaged. With the ability to complete at your own pace, our prerecorded resources will help ensure success!
Classroom Booking 1 Hr
Book in a 1hr session with one of our trainers
$110.00 AUD (per session)
Book Now