Effective Communication Training
Effective Communication Training
Interpersonally engaging effectively with co-workers is an essential attribute in the workplace which can help you advance and achieve success. Learning how to navigate negotiations, build relationships, and collaborate with individuals of differing positions are all important skills for any individual seeking career growth. Ultimately mastering such interpersonal capabilities will bring a range of rewards both inside and outside the office!
Interpersonal skills can be difficult to learn, as it takes time and effort to understand the nuances of human interaction. Unfortunately, those lacking in experience may have difficulty functioning appropriately within professional environments; creating tension among co-workers that could otherwise easily be avoided with sufficient knowledge of communication methods. Unchecked behaviours such as these can cause disruption at work while hindering team morale and cohesiveness – placing additional strain on an already overwhelmed workforce.
Paramount Training and Development has created the Effective Communication training course to help those looking to improve their professional skills. Our curriculum is designed for both individuals who are confident in their ability as well as people keenly aware of areas they can improve, all with a shared goal of becoming more effective communicators. Join us today on your pathway towards success!
Establishing and maintaining relationships with others can be a daunting task. It requires keen attention to detail, understanding of varied perspectives, and thoughtful communication in order to build successful connections that endure over time. With proper consideration for one another's word choices, attitude adjustment or response strategies (if needed), the potential exists for two individuals – no matter how diverse their backgrounds –-to develop rapport beyond the fleeting moments of initial contact! Paramount Training and Development strives to empower individuals with the skills needed for successful social communication. Our Effective Communication course provides knowledge and strategies that help create sound relationships, ensuring optimal outcomes in any situation.
Training delivered in Brisbane, Melbourne, Sydney, Adelaide, Parramatta, Geelong, Gold Coast, Parramatta, Perth. Australia Wide Training.
Effective Communication Training Outline
At the start of this workshop, we'll kick off with an opportunity to meet everyone and discuss our shared objectives. Through engaging dialogue, each student will have a chance to define their own specific learning goals for success.
Topics covered in this course
Reexamine the fundamentals of communication
In this session, participants will embark on a journey to explore their linguistic identity – examining the building blocks of language and communication with which they can build an unshakeable foundation for success in this course.
Identify, interact with other, and develop their own communication styles
This session offers a unique opportunity for participants to improve their interpersonal skills and demonstrate excellence in how they relate with diverse personalities.
Identify and overcome different barriers of social interaction
Participants in this session will be trained to identify communication obstacles and create effective strategies for overcoming them. This interactive workshop draws on sturdy research material from pertinent areas to cultivate real-world solutions.
Become sensitive to the demands of context
This session will ensure that participants are well-informed and have the skills to understand statements in their proper context.
Employ strategies and methods to streamline communication
This session will show participants how to recognise naunces of language used in other workplaces, and subsequently create or adapt their own set of workplace linguistics. Participants can explore the advantages as well as any risks associated with introducing such a phenomena into unfamiliar working environments.
Upon completion of the course, students will be equipped to form and take action on their individual plans while gaining insight into any questions they may have.
Customised Training Session For Teams (Included No Charge)
Our highly experienced writers are here to create custom training solutions that fit the unique needs of your business. Our customisation options range from small changes like font adjustments, all the way up to more extensive modifications such as word choice and aesthetics. We can also add questions, visuals, and activities at no additional cost – so you get exactly what you need without any extra charges!
In-House Customised training benefits: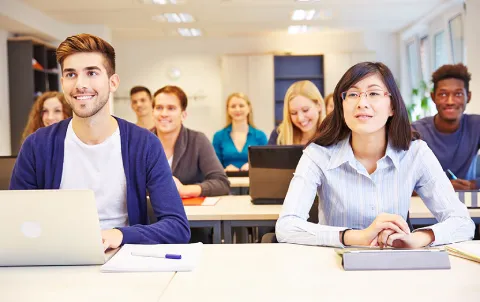 Creating Content (Contact us for Quotation)
Our company is revolutionising the way businesses train and develop their employees. We provide access to a range of training courses covering everything from workplace politics to contract management, plus we take requests if our clients can't find what they need within our current portfolio. And that's not all; we are also able to create new content tailored specifically for your business or industry – with us on board you'll never miss an opportunity when it comes employee development! Get in touch today and find out how much this could cost you.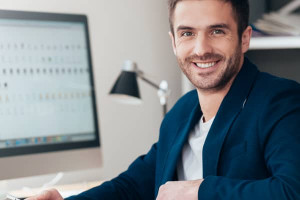 Instructor Led 1 on 1 Workshop
Our expert trainers are ready to book you in for an individualised, bespoke course. Say goodbye to waiting weeks and take control of your learning – conduct the training online, with a duration tailored completely around what suits you best – from 4-6 hours at any point that works for you!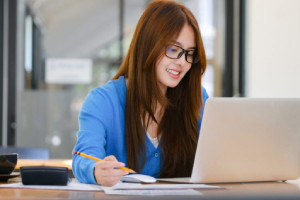 1 Hour Instructor Led Session
Want to reach the top of your career? Our expert trainers can help with individualised mentorship, creating a personalised plan for success. Join them online via Zoom for an hour and unlock new potential in any module or course offered as well as improve workplace skills – it's perfect for upskilling or when you have downtime at work!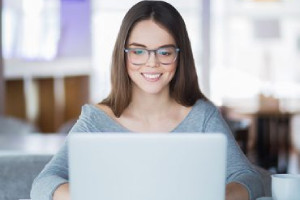 Self Directed Online Course
With our pre-recorded, self-paced courses, you'll have access to a wealth of learning activities and assessments. Not only that – but immersive videos ensure all the concepts get absorbed!
Classroom Booking 1 Hr
Book in a 1hr session with one of our trainers
$110.00 AUD (per session)
Book Now