Marketing and Sales Training
Marketing & Sales Training
About Marketing and Sales Training:
Our training sessions span the nation, providing expertise and knowledge to those in all major cities – from Parramatta to Perth, Melbourne through Canberra and Darwin. In addition we cover Sydney, Brisbane , Adelaide and the Gold Coast.
With the ever-evolving and competitive global market, businesses need to stay savvy in order make an impact. This training session is designed to provide sales and marketing professionals with a better understanding of how different types of marketing can help their business succeed. By equipping yourself with these vital tools, your organisation will be well on its way towards becoming top force in the free market!
Turning your business goals into reality is a balancing act of creativity, calculated risk and hard work. Let us help you make the most out of each drop of effort with our innovative approach to marketing – from turning resources in to high earnings all the way up to changing fates!
Custom Approach and Tailored Training
When it comes to sales and marketing, we understand that one-size does not fit all. That's why our training courses are tailored entirely for the needs of your team. In addition, you can combine this with multiple other programs – allowing you to create a personalised learning program capable of helping accomplish your goals. To get started on crafting an outline free from charge or learn more about what is available call us at 1300 810 725 or contact us directly through our website!
Marketing & Sales Training Outline
The workshop will begin with an opportunity for all attendees to introduce themselves and share their expectations from this experience. During this time participants are encouraged to set goals that align with the timeframe of the course.
Topics covered in this course
Reviewing the Pre Assignment
Participants will collaborate as a group to discuss their assignment work and explore deeper ideas.
This section will dive into the world of marketing exploring concepts and their impact.
In this session we will learn how to differentiate between trends and lasting phenomena. Participants can gain insights into proven strategies, for recognising trends, versus fads enabling them to seize emerging opportunities.
Conducting Market Research
Participants will delve into the realm of research exploring both secondary sources to understand their value well as potential challenges.
Get ready, for an exploration into this element of decision making!
Tips for Achieving Success
With a range of marketing strategies to consider participants will delve into their practices and identify additional steps that can lead to more successful outcomes.
Crafting Mission Statements
As we wrap up the part of our workshop we will engage in a discussion on creating mission statements that effectively guide us along various paths.
During this session participants will have a unique opportunity to evaluate existing brochures and establish a set of guidelines they can apply in their own offices. Gain insights by examining how other organisations design their materials!
Participants are encouraged to collaborate and compile a checklist of activities for pre during and trade show stages. Together we will create a roadmap for success at events!
Developing a Marketing Plan
In the segment participants will refine their skills in crafting successful marketing plans using our six Ps approach. We'll also explore the power of conducting SWOT analyses and uncover strategies for turning frugality into triumphs!
Discover the key, to increasing your sales through proven strategies at this session.
Discover tips and strategies that you can put into action away!
Saying "No" to New Business
Participants will explore the advantages of setting boundaries and learn when it's best to decline a customers request. They'll gain insights, into how refusing requests can have a positive impact on their work performance.
Our participants will delve into some held misconceptions about advertising uncovering surprising truths!
To wrap up the day participants will unlock the secrets to successful networking. They'll equip themselves with strategies and tactics that promote connections open up new opportunities and enhance their careers.
Upon completing the course participants will have the opportunity for reflection, on what they've learned. They'll also receive guidance through a Q&A session. Additionally they can take their knowledge further by developing realistic action plans tailored to their individual goals.
Customised Training Session For Teams (Included No Charge)
Taking the time to tailor your training content specifically for your team of employees shows dedication and sets you up for success. With our experienced design, development, and writing professionals on board, we can develop a customised approach that gets the most out of learning sessions – all free with any bookings made! Let us help ensure that employee engagement is high during their training session by crafting personalised content designed just for them: get in touch today to find out more about this complimentary offer from Team Training Booking services.
In-House Customised training benefits: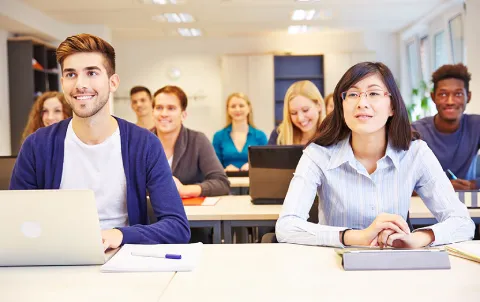 Creating Content (Contact us for Quotation)
Don't let the intense development of a workbook or training package wear you out! With our help, we'll design and develop an engaging course to cater exclusively to your objectives. We provide flexible solutions – from owning your own materials for In-house use, all at competitive rates. Reach out today for further details on this innovative approach towards developing a successful session tailored just for you.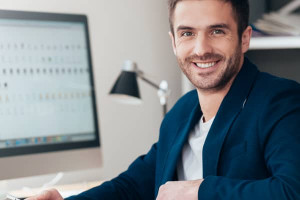 Instructor Led 1 on 1 Workshop
Take control of your academic path with help from our experienced educators! Schedule a one-on-one virtual appointment for anytime you choose. With Zoom, there's no need to wait – we'll provide up to six hours of instruction that are tailored specifically for you.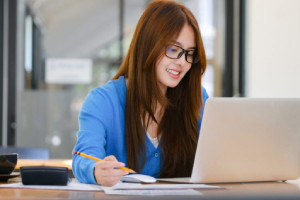 1 Hour Instructor Led Session
Our expert trainers are ready and waiting to help you level up your knowledge with any module, course or workplace skill. Take advantage of this great opportunity to expand your skillset while taking a productive break from work – all conveniently conducted online via Zoom! Book now for an hour-long session that will enrich and empower you.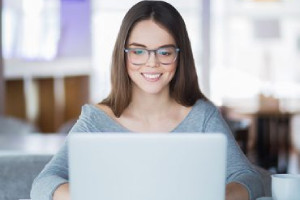 Self Directed Online Course
Our courses offer personalised learning experiences with a variety of engaging activities, assessments and videos. You can progress through the material at your own pace – no pressure!
Classroom Booking 1 Hr
Book in a 1hr session with one of our trainers
$110.00 AUD (per session)
Book Now