This training can be delivered across Australia including: Perth, Brisbane, Geelong, Melbourne, Adelaide, Sydney, Gold Coast, .
Workplace Harassment is always a serious matter within the workplace and the single harassment of an employee can create various ripples all across the company. For the employees directly experiencing it, it can create various psychological problems such as traumas and even depression, all of which can definitely hamper their ability to work or even stay in your company. The gravity of this situation is such that it can become very painful for all involved: supervisors may find that their team has lost all cohesion, and can therefore result to a loss in productivity and profit. In fact, some of these cases can even spread across various social media platforms, creating needless controversy for the company and alienating both employees and customers. As such, it is very important for employees to learn how to deal with workplace harassment in their various forms, so that they may be made aware of the proper channels and the right techniques with which to help comfort others who may end up experiencing it. Our training course will define what workplace harassment is, determine various instances that people may or may not be aware of, how to use the necessary channels, anger management and various others that will ultimately help them become more resilient and aware of what to do in the workplace.
Harassment is never a laughing matter and is often a persistent problem within companies. It has ruined lives and companies alike, and has resulted in teams being disbanded, lost productivity and other predictable effects. Our commitment to the idea of helping create quality employees has led us to create a training course that will allow participants to understand the nuances of workplace harassment and how to deal with them using various coping techniques and mechanisms, and even a taste of the psychological studies behind these cases. What's more is that we also discuss these mechanisms in an interactive way, allowing students to accurately rehearse and communicate with one another to see for themselves the effectiveness of our methods. We also allow for the integration of this course into a customised training session, which will allow you to focus on more specific needs. If you need any further information on the matter, please contact us. We would be glad to help.
Harassment Training Outline
During the day of our workshop attendees will have an opportunity to get to know each other and share their individual learning goals. This will create an enriching session for everyone involved.
Topics covered in this course
Participants will learn about the significance of identifying workplace harassment to ensure a safe and healthy working environment. We'll explore what behaviours are considered inappropriate and how to address them before any further harm is caused.
Appropriate channels for addressing issues
This session will delve into approaches for effectively resolving workplace harassment. Participants can expect to gain an understanding of legal and psychological actions that can be taken as appropriate measures to address the conflict at hand.
Recognising signs of workplace harassment
During this session participants will learn how to create a harmonious work environment by recognising the initial signs of workplace harassment. By being aware and addressing these situations in their stages employees can prevent complications before they escalate.
Participants will explore how effective communication, breathing exercises, lifestyle adjustments and positive self talk strategies can be used to resolve conflicts, in the workplace
In this session we will explore approaches, to handling anger by learning mediation techniques. We will discuss the utilisation of peer review panels and the process of filing grievances as part of resolving conflicts amicably.
At the end of the course participants will have an opportunity to reflect on their learning experience and set goals, for themselves through questions and creating an action plan.
Customised Training Session For Teams (Included No Charge)
Customize your training at no cost with our free customisation service! Paramount accepts that not every detail may fit the customer's needs, which is why we offer a comprehensive alteration of any material in our training courses such as workbooks, certificates and objectives. Make sure you get maximum value from your session today – choose personalised learning to suit you now.
In-House Customised training benefits: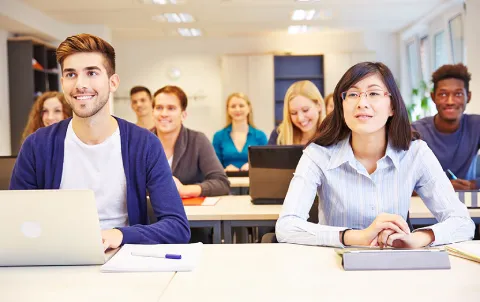 Creating Content (Contact us for Quotation)
Here at Paramount, our comprehensive collection of training offerings is supplemented by the demands and requests from our valued clientele. We have a talented team that constructs courses to meet your specific needs—even creating custom courseware exclusively for you! Our instructional materials span workbooks, certificates, and other learning tools so you can get up-and-running with no hassle. Reach out today to find out more about what we provide and how it fits into your budget.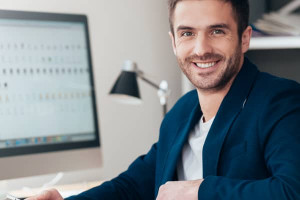 Instructor Led 1 on 1 Workshop
Don't wait any longer to start your course! Take matters into your own hands and book a date that's convenient for you. With the help of our expert trainers, you can join an online Zoom session in just 4-6 hours – no delays required!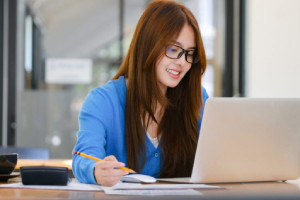 1 Hour Instructor Led Session
Our expert trainers are ready to discuss how you can boost your professional development. Take this opportunity to upskill or learn about a new workplace skill with the convenience of an online video meeting! Put aside 1 hour and join our Zoom session for personalised advice that meets all your needs.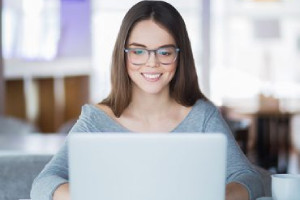 Self Directed Online Course
Access unlimited self-paced learning with our courses! Each course includes a variety of activities, assessments and videos to help you refine your skills. You're in command – move as quickly or slowly through the material as suits you best.
Classroom Booking 1 Hr
Book in a 1hr session with one of our trainers
$110.00 AUD (per session)
Book Now