Workplace Behaviour Training
Behaviour in the Workplace Training
The workplace is a dynamic hub of interaction and exchange where every day, conversations take place between co-workers of all levels surrounding the success of the company. It's vital that each employee succeeds in order to keep their career paths thriving along with those goals set by their employer; however this doesn't always happen due to behaviour which can severely disrupt team productivity and spread across other staff members if not addressed appropriately.
At the heart of every successful business lies a strong culture based on positive workplace behaviour. This comprehensive training course seeks to explore ethical practices from philosophical underpinnings, helping participants gain deeper understanding and awareness that goes beyond simply do's and don'ts. It also offers invaluable guidance in communication etiquette as well legislation which safeguards against discrimination, bullying or harassment – all crucial components for maintaining harmony within any organisation.
The workplace is a highly complex and dynamic landscape that can lead to various forms of inappropriate behaviour, even when laws are not broken. As such, it's important for managers to carefully examine their organisational culture in order to develop an appropriate training program which will cultivate the desired goals. To ensure every employee knows their role within your business structure, team leaders must be held accountable– no easy task considering how difficult striking the right balance between enforcing expectations and motivating staff can be. A Workplace Behaviour Course can be a great tool to help you reach your desired goals. It is an effective way of improving performance in the workplace, enabling individuals and organisations alike to succeed.
Drive success within your business by taking advantage of our professional behaviour in the workplace courses. Whether it be Employee Induction, HR Legal Consideration and Employee Recognition or Professional Development – we offer all you need to create a culture focused on increasing productivity whilst maintaining successful relationships with co-workers. Unlock the potential for growth that is available through these valuable resources!
Our comprehensive course provides your team with the resources and knowledge to excel in any professional environment. Covering topics such as Human Resources, Conflict Management and Managerial/Leadership Skills, there are workshops designed to help you understand how best to build positive teams while developing a constructive organisational structure. We also cover Anti-Social Behaviour Strategy plus Employment Law and Productivity -all crucial aspects of modern day business success! Don't hesitate get in touch now for more details.
Behaviour in the Workplace Outline
The session will begin with an introduction to our esteemed participants, accompanied by a discussion of the workshop's agenda. In addition, attendees can delineate their unique educational ambitions for further growth and development throughout the event.
Topics covered in this course
Philosophy Of Business Ethics
We all want to take our teams, companies and employees further. To do this effectively though interaction is key: stimulating discussion between members with the overall goal in mind helps keep everyone on track. That's why we are offering a training course that gets participants thinking about philosophical foundations as well their impact within businesses and beyond; helping them create productive frameworks for future success!
The Ramifications of Individual Behaviour
During this important session, participants must take a candid look at their behaviour and evaluate its impact on the workplace culture so that they can identify ways to positively contribute towards an even more comfortable workspace.
Through this training, participants gain insight into identifying and effectively managing stressors that can lead to heightened frustration. They will understand how to remain composed during even the most taxing of situations.
Good Behaviour In Writing​
In this session, participants will go in-depth on the many advantages of effective business writing. We'll discuss how to quickly adjust letter tones and ultimately allow writers a chance to make their mark with an individual written expression at work.
Basic Company and State Mechanisms
A healthy and secure workplace environment is essential for a productive team to thrive. It's important that everyone in the organisation understands how harassment, abuse, cyber-bullying and other forms of mistreatment can cause irreparable harm to both individuals affected as well as morale among employees. By creating an open dialogue on these matters we strive towards building a safe space where every member feels respected regardless of their identity or beliefs.
Promote Overall Good Behaviour​
During this session, participants will be able to recognise that empathy and good spirit can provide a solid foundation for ethical business practices. With the added advantage of not having to constantly police its members, teams can instead focus their full attention on delivering quality results to clients.
Upon completion of the course, participants can look forward to not only having their queries addressed but also generating a comprehensive action plan best suited for them.
Customised Training Session For Teams (Included No Charge)
At Paramount, we are dedicated to providing excellent training experiences tailored especially for you. We understand that even the smallest details can make all the difference when it comes to a successful course; this is why nothing short of perfection will do and any request from our customers concerning objectives or language in their courses is swiftly met with precision customisation.
In-House Customised training benefits: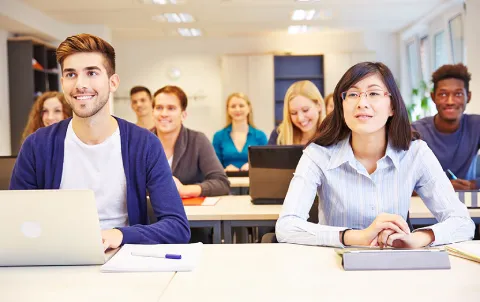 Creating Content (Contact us for Quotation)
Paramount goes the extra mile to satisfy its clients. We don't just offer pre-existing courses; we are also ready and willing to create bespoke training packages tailored specifically for you! Simply submit your request with us, our team of experts will take it from there – delivering custom content that meets even the highest standards every step of the way.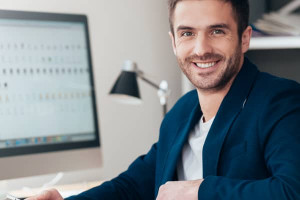 Instructor Led 1 on 1 Workshop
Take the opportunity to join one of our talented trainers for a personalised learning experience. Book in with us today, and start mastering your course material quickly – without having to wait around for dates! Our online courses are conveniently run through Zoom over 4-6 hrs on any day you choose.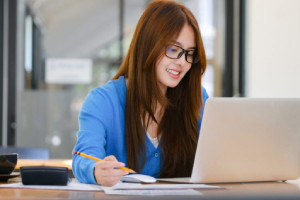 1 Hour Instructor Led Session
Take this opportunity to supercharge your skillset and gain a competitive edge! Meet with one of our professional trainers online via Zoom, where you can discuss any module, course or workplace skill. This is the perfect chance for learning how to upgrade your knowledge base – both in-person and remote working situations alike – so don't wait too long before taking advantage of it; sessions last one hour only!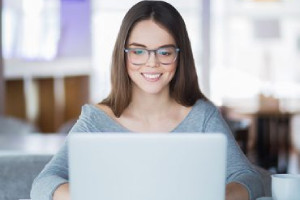 Self Directed Online Course
Take advantage of our comprehensive and flexible online courses to help you reach your learning goals. Delve into an array of tailored activities, assessments and videos available on-demand – all in the comfort of your own home!
Classroom Booking 1 Hr
Book in a 1hr session with one of our trainers
$110.00 AUD (per session)
Book Now