Psychological Toolset Training
Psychological Toolset Training
Australian Based Training. Anywhere in Australia including Sydney, Brisbane, Adelaide, Melbourne, Perth, Canberra, Parramatta, Geelong, Gold Coast.
The best sales professionals are often the ones capable of reading emotions. Having this skill is what allows them to achieve a successful sales pitch, persuade co-workers and even influence superiors and change your entire company's philosophy. However, with such immense power comes an equally great amount of problems, from knowing how to manage one's own personal fear, to being more assertive, to reading other people's emotions and in more extreme cases, dealing with anger and stress in the workplace. The importance of this training can therefore not be understated. Through this training course, participants will be able to contribute further to their companies and teams by learning effective and proven methods of reading people. Besides that, we offer various training courses which your specific teams can use to put together create a personalised training package. This course is known to be particularly effective when paired up with Call Centre Training, as it focuses on how to maintain psychological and emotional awareness despite different time zones.
Contrary to what a lot of people might think, there is an entire science that governs the systems and communication mechanisms that most businesses use. In fact, most of the science that governs businesses exists within all levels of any company and in pretty much any industry, and knowing how to navigate between these factors can affect not just team morale but ultimately profit margins. We know the difficulty of doing this and have assembled a team of experts that can help you and your employees achieve much greater things within the workplace by helping you learn the basics of body language, self-help techniques,  questioning techniques as well as presentation or anger management skills. If you wish to learn more about our services and how to integrate this into your very own customised training course, please contact us. Our team will be more than happy to help you and your team become the very best in any conceivable situation.
Psychological Toolset Training Outline
We will spend the first part of the session getting to know participants and discussing what will take place during the workshop. Students will also have an opportunity to identify their personal learning objectives.
Topics covered in this course
Learn Body Language Skills
Reading people can be very hard to do without handy superpowers such as telepathy, but it can be a bit easier through learning basic body language. Body language will afford participants key information as to what they can do in more tense and even lighthearted situations. It also provides them the ability to know their co-workers more, promoting great overall productivity and morale.
Learn How To Control First Impressions
This part of the training course involves learning the psychological ramifications of wearing certain outfits and even rapport building techniques that can help employees become much more endearing.
Know Anger And Stress Management Techniques
Anger and stress are two key things that all workplaces often take serious pains to avoid. For companies, it is highly important to keep employees happy, training team leaders to become friendly, and so much more. However, the negative effects of these factors can be effectively dealt with through a series of techniques that can help you and your team work together and keep team-wide cohesion under intense pressure.
Learn Self-Motivational Techniques
One of the key skills any great sales professional must have is the ability to keep motivational levels high. However, no teammate is ever beyond saving; with key motivational and self-help techniques from some of the greatest experts in the field, participants will be provided with the tools to effectively defend themselves from any self-doubt and eagerly wait for the next work day.
Key Questioning Techniques
Conversations are often simple to understand in theory; most people tend to simply elicit information from others, whether it's about the latest meme, the latest developments within the company,  contact information of customers and many, many more. The effects of this cannot be understated– it can influence a sales pitch, help remove the tension especially on the phone and even allow your company to get ideas from your loyal customers, allowing you to innovate and create products that are so good, they're effectively beyond scrutiny.
At the end of the day, students will have an opportunity to ask questions and fill out an action plan.
Customised Training Session For Teams (Included No Charge)
Have you ever felt disappointed over having the same sorts of menus, eating the same meals and putting up with the same formats? Do you wish to apply your own techniques to develop already preset content (workbooks and training solutions)? Don't worry; we absolutely understand the need for a custom approach. Our commitment to improvement allows companies limitless control over the customisation of the styling of the training workbook. Everything from module selection to certificate colors and even which activities to provide your team. Our team of experts will be more than ready to show their capacity for excellence by fulfiling your wish to create your own successful customised content. Customisation is free with any team training booking.
In-House Customised training benefits: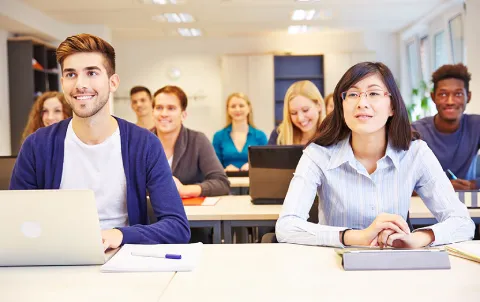 Creating Content (Contact us for Quotation)
For us, content creation is more than just an art; it is the precursor to something companies can take total pride in. We believe, this can be reached by providing you with absolute control over your very own workbook and training solution. Here, our team of experts will satisfy your every specification, be it the content, the inclusion of additional scholarly work, which activities to put in, and even the creation of bilingual training courses, to lead you ever closer to the most desirable and comprehensive training solution within the industry. Not only that, we will also provide you with suggestions or create content for you should you be at a loss for ideas. Our goal is to provide you with all the help you'll ever want and more. The difference between customisation and content creation is you own the rights when we write your own workbook rather than customisation.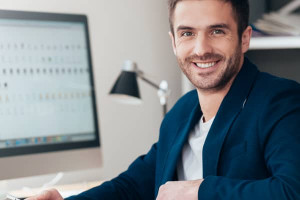 Instructor Led 1 on 1 Workshop
Choose your course and book in with one of our expert trainers. 4-6 hrs on a date specific to you. No need to wait for a date. Conducted online with Zoom. Duration 4-6hrs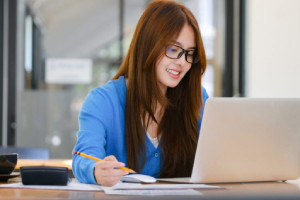 1 Hour Instructor Led Session
Meet with one of our expert trainers and discuss any module, course or workplace skill. Great to upskill and for downtime at work. Conducted online with Zoom. Duration 1 hr.
Classroom Booking 1 Hr
Book in a 1hr session with one of our trainers
$110.00 AUD (per session)
Book Now